jacking up one side of the axle with a floor jack positioned under the lower control arm will articulate the axle. with the shocks and sway bar disconnected the suspension will unseat the coil... there's no need to mess with a spring compressors or unhooking the track bar
.. the springs pictured are the same length unsprung as 4" lift springs, there is also 1.5" of spacer on top of them making them a bunch longer than stock springs, with the lower shock bolts out I can pull my springs without even removing the lower 2" bumpstop pads...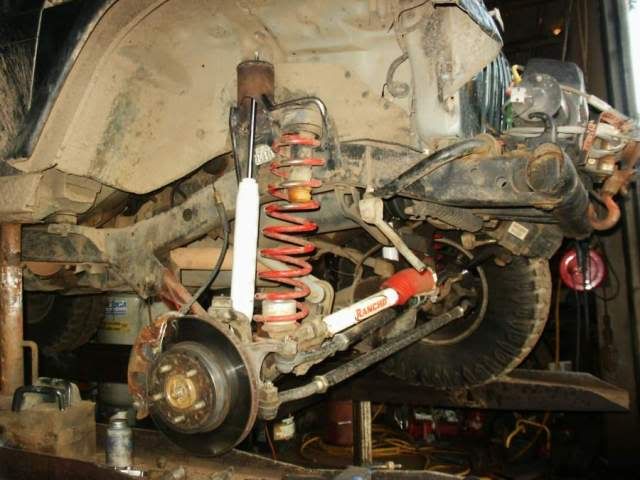 I do at least one spacer lift a week (2 already this week) and have never had the need for spring compressors. it cracks me up that some guys make a bb isntall sound so difficult...
by articulation I mean this... one side stuffed, the other fully drooped. if the frame is suported on stands with the axle hanging it's very easy to do with a floorjack... look close, the spring is slightly unseated.