first, here is the link to my swap thread on another forum. i have one here but it did not get much attention. there are many comments and a lot of useful info there.
AW-4 SWAP
this is a write-up that i did to go along with stu's. he hosted it for me on his site. what a pal!
TIM"S SWAP ON STU"S SITE
okay, here's a little bit about the gauge and lights you see in the picture: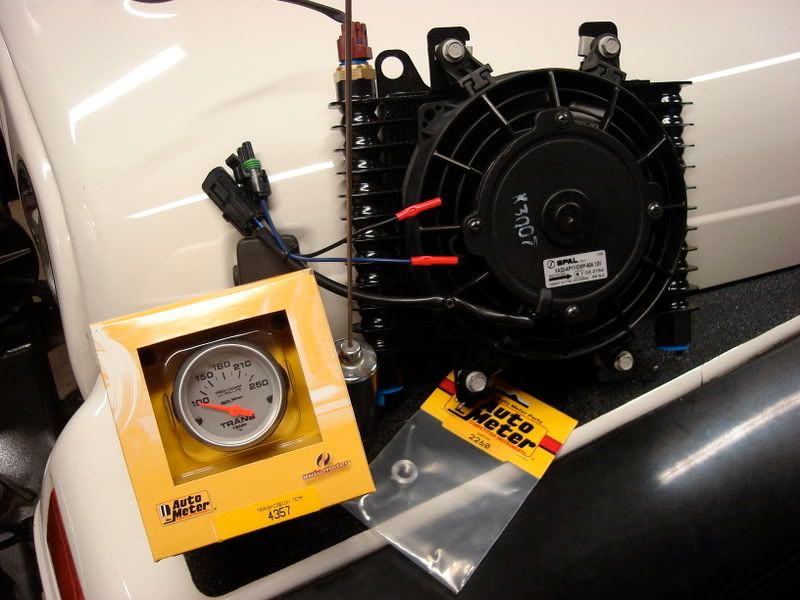 here is the gauge in the box. it is an autometer 2 5/8" electrical transmission temperature gauge. i like the autometer gauges because they are one of the last ones made in america. U.S.A. that is
and a fine gauge at that. i cant remember what the series of the gauge is called but it is the one with a matte silver ring and silver face. looks real good.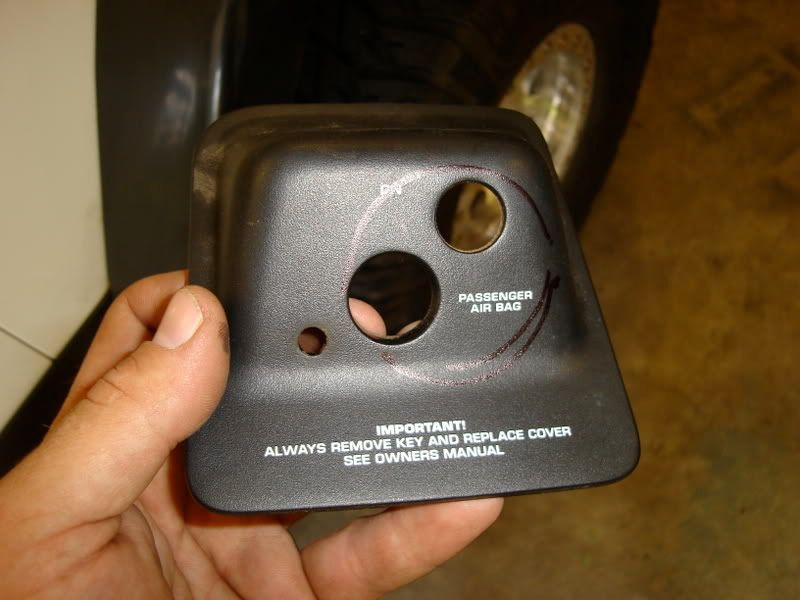 the airbag switch disembowled.
i
here is what is inside. my 97 tj did not come with an airbag disconnect. this switch was just a hole filler that did not get hooked up.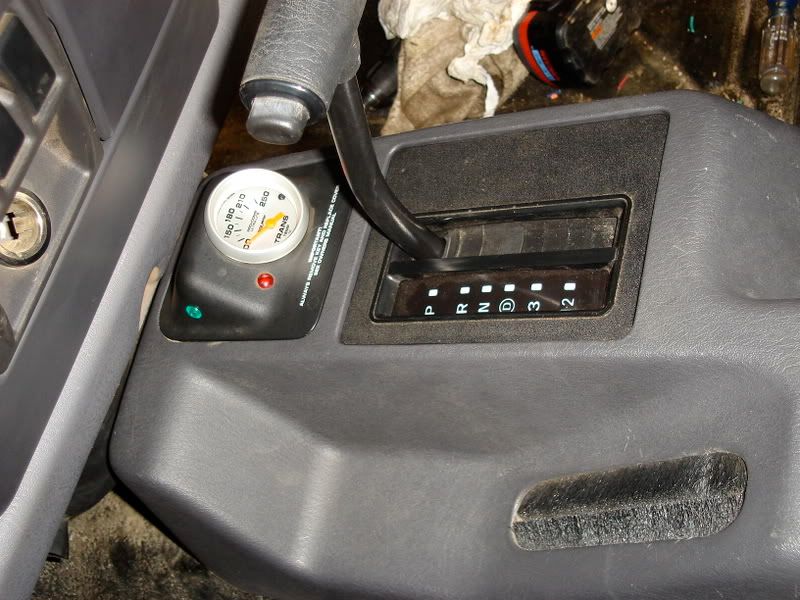 there it is installed. i guess i should take another picture with the novak shifter cane in there to complete the picture, huh?
the red light you see lets me know when the electric cooling fan is running
the green light is on whenever the power for the fan is switched on. this lets me switch off the fan for whatever reason i see fit. water crossings, etc...
the instrument lighting is tied into the lights for all the other gauges, stock and otherwise. i brazed a sensor bung into the tranny pan. it just screws right in with some thread sealant and one wire to the back of the gauge.