Been searching online and wanted those Jeepegz but not interested in paying 100+ to get em here so heres what i came up with.
Went to the local Motorcycle shop and picked up these little guys
$30 bucks after military discount ha "MURICA
Went over to Ace, cause they're the helpful hardware place to get the other parts i needed.
3/8 lock washers
3/8 washers (Both in grade 8)
3/8 Rubber washer
1 1/4 X 3/8 (Fine Thread) Grade 5 Bolt
Funny they had grade 8 washers but no grade 8 bolts in fine thread. Oh well its not structural or anything so no big deal.
And the tools i used
Socket wrench
Sockets
40 torx
3/8 drill bit
Removed the bottom Torx bolt (40 Torx) Go slow and dont strip the threads. That would be a PITA to remove. then drilled it out with a 3/8 bit.
this is how i assembled. threw away the old mounting hardware for the motorcycle since i had all the other shiz. And went bolt->lock washer->washer->pass through to the outside->rubber Washer->Ballin Jeep Peg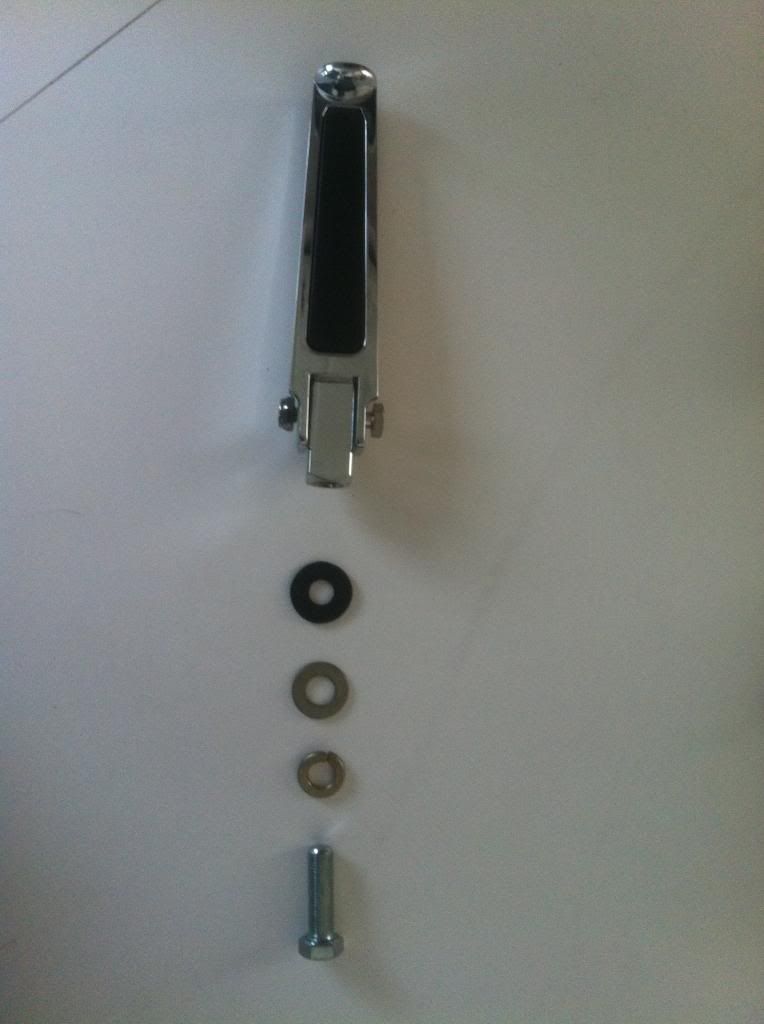 Tightened everything down and this is the end result. Not bad for ~$32 bucks
Buttoned UP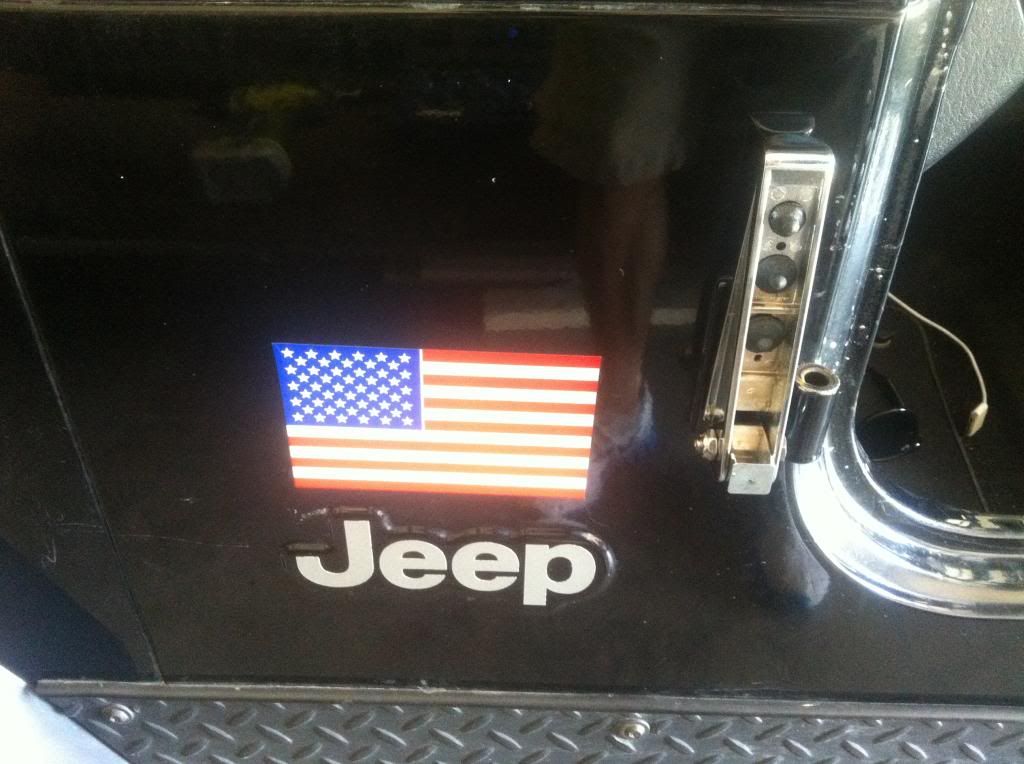 Down
NO it doesnt interfere with mounting the doors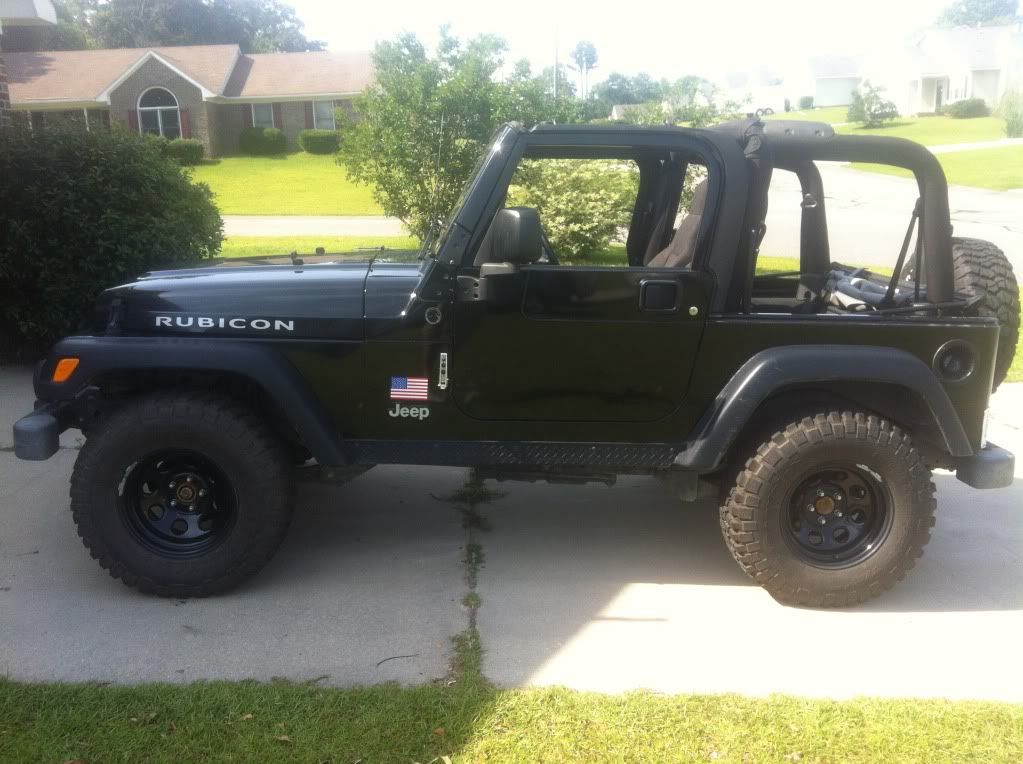 Or opening them, This is with the limiting strap maxed out.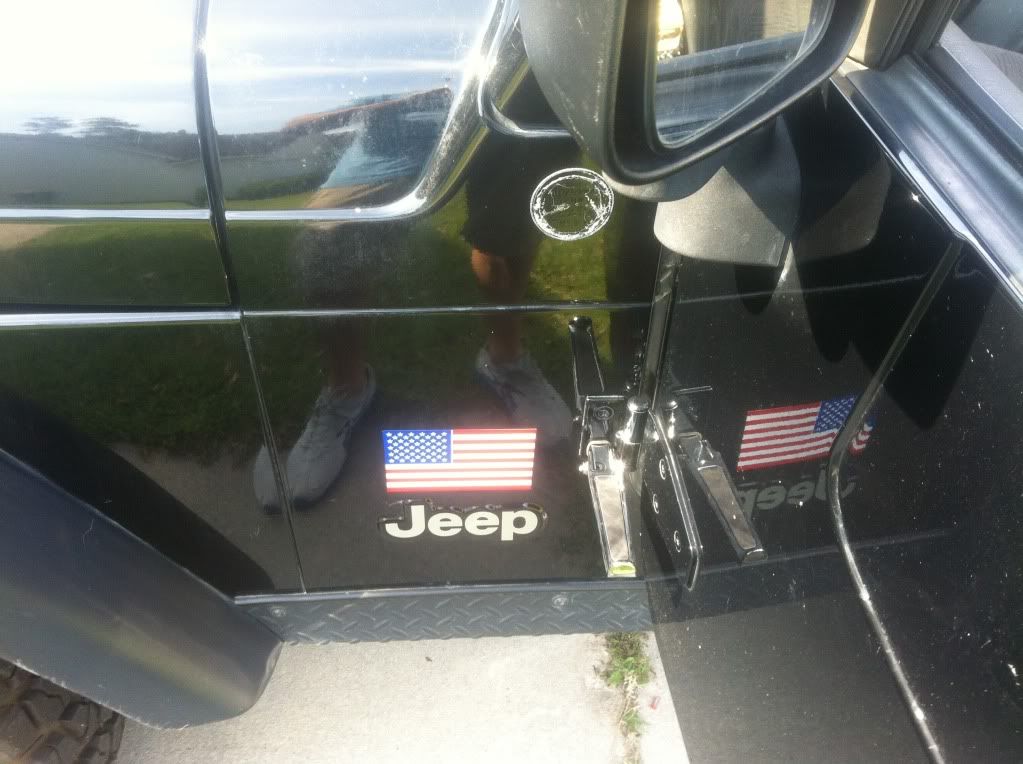 Let me know what ya think or if you have an questions. Thanks
'MURICA