I made a hard top hoist. first time welding!
Its about an 1 inch longer on each side than the hard top is, and 5 ft or so long on the center. I used 1.5" thick wall handrail tubing a friend (Schedule 40 maybe?) had collecting rust in his backyard. I have a single car garage:
I put pipe insulation on areas where it makes contact with the hard top:
I wrap a 2000lb ATV tow strap around the points on the rear, wrap it under the top after unscrewing everything, then attach it on the opposite side. I pull it tight enough so the frame is held to the top. I then run a 500lb utility tie down rachet thru the front pipe, and under the hard top top with the doors open. But at any rate, its not perfect, but it works pretty well for the few bucks it cost me in bolts & pipe insulation.
I made a Weir plate out of 1/4" plate steel and a few bolts. My friend cut the hole for the shackle with a oxy-ace. torch, but you could drill it out with a fat bit: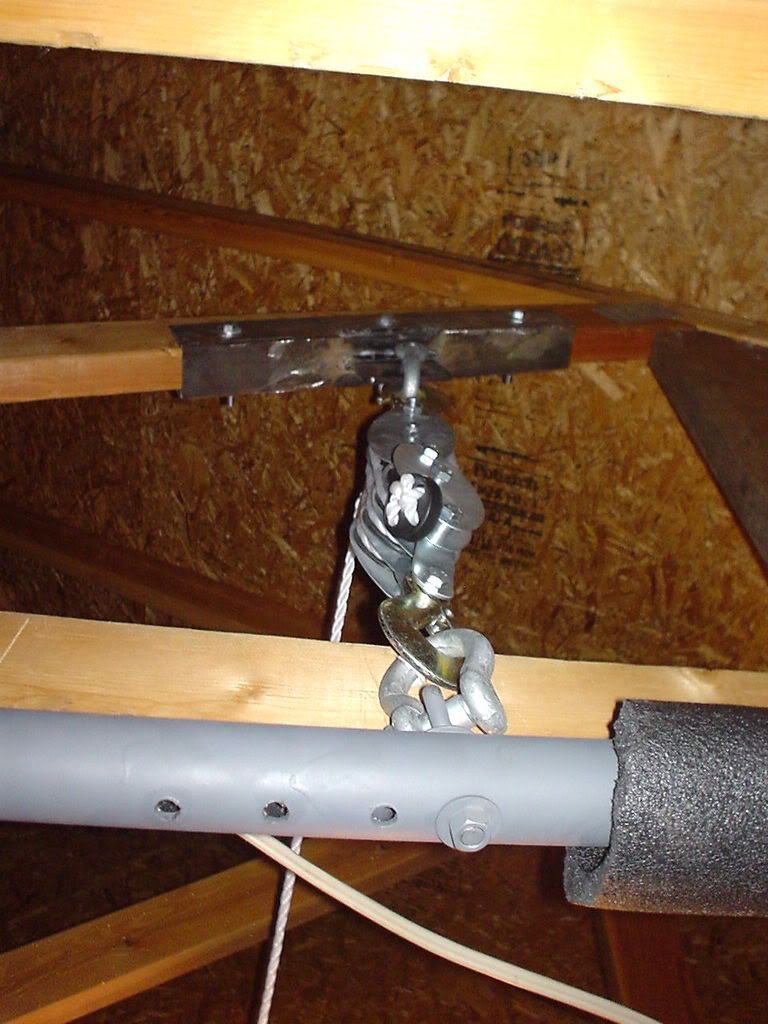 Notice the 4 bolt holes on the frame itself, the one furthest to the left here is dead center. On the far right side is the 2x6 I cut to reinforce the A-frame of the garage...just in case the top wood piece decided to loosen.
This was my first time ever using a welder. I used flux core and ground the welds a bit. I've gotten much better since this, and no longer need to grind much at all.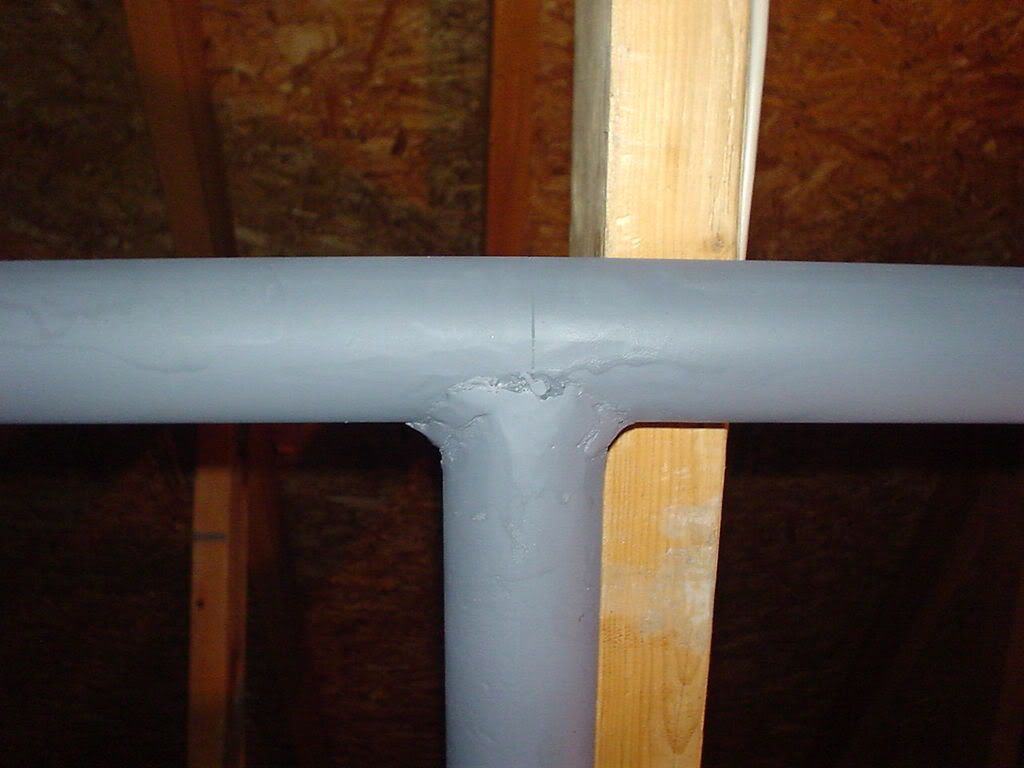 I also used 2x4's and 2x6's to make a frame to lay the hard top on. cut with a hand saw and used deck screws to hold it all together.
So I still need someone to help me take my hard top off, mostly just to spot and guide the top as I drive the vehicle away. Same with installing the hard top. I then lay it on the cart, and wheel it into the corner of the garage.
EDIT:
I added a Harbor Freight electric hoist (880lbs version) and now I can handle the top alone, but another person does help a lot. It is held in place with a corrugated piece of uni-strut and 4 u-bolts, but its supported across 4 trusses.