Here's what I have done so far:
Front Bumper, which may not be as facy as some of the one on here, it is nice for my application, also, did it in the short amount of time I had. I do plan on adding clevis tabs with d-rings, instead of the original hooks. Maybe a which someday.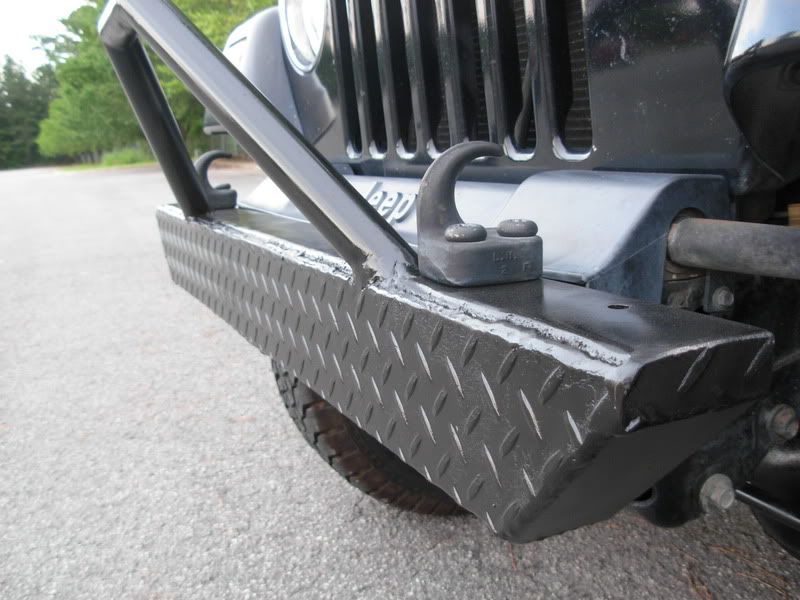 My hood mount light bar. Which will also be were I mount a Hi-Lift once I get one.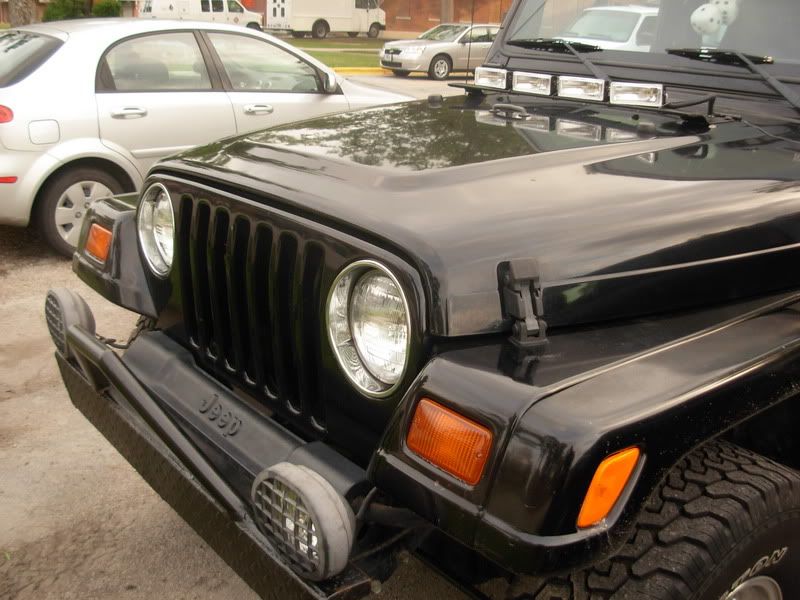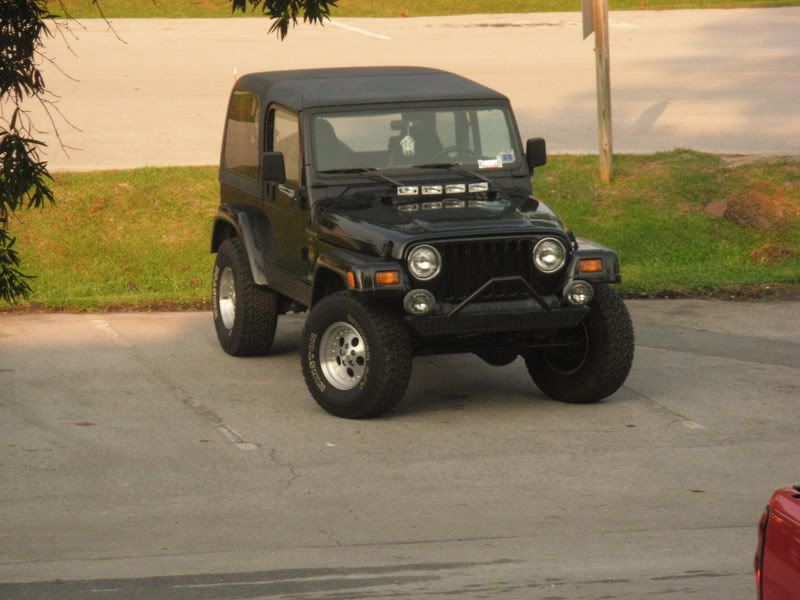 My rocker skids, which as I stated in another thread I am still working on. They are now also a t-case drop, however, I am currently working on a 1"BL and MML lift with a flat skid: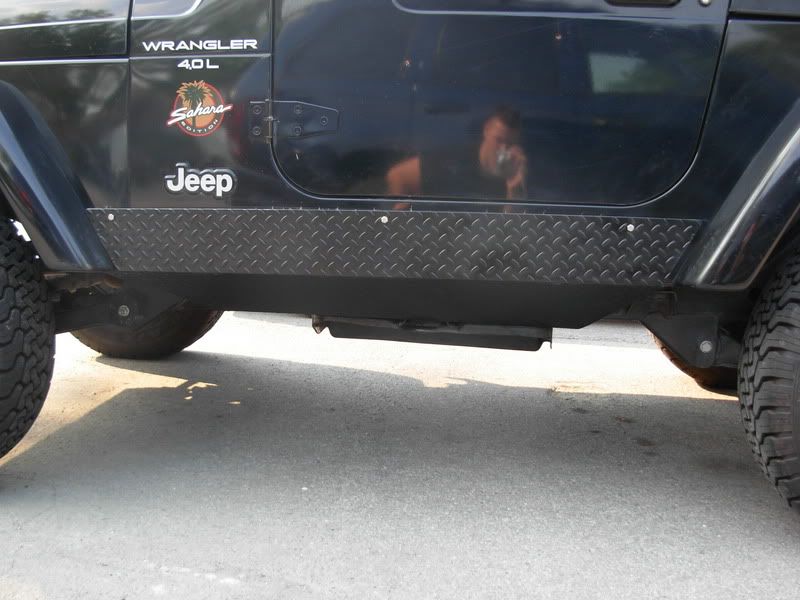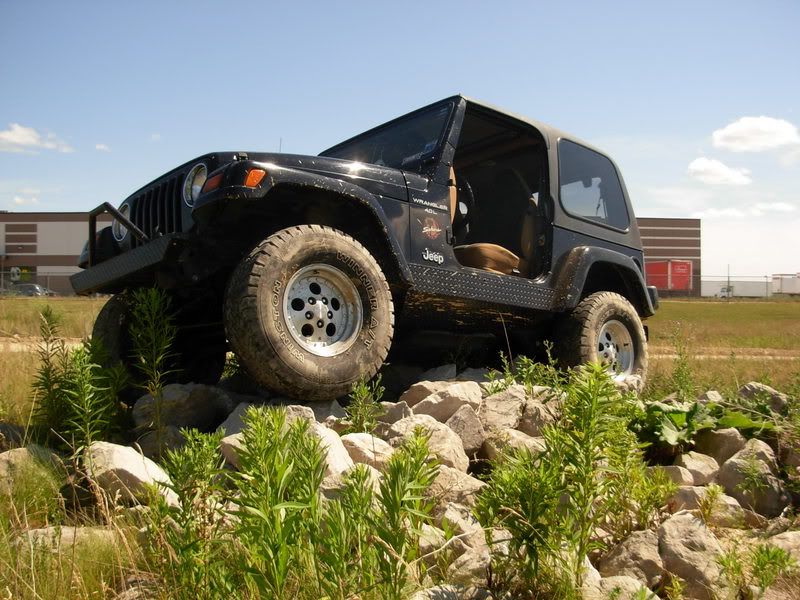 CB mount: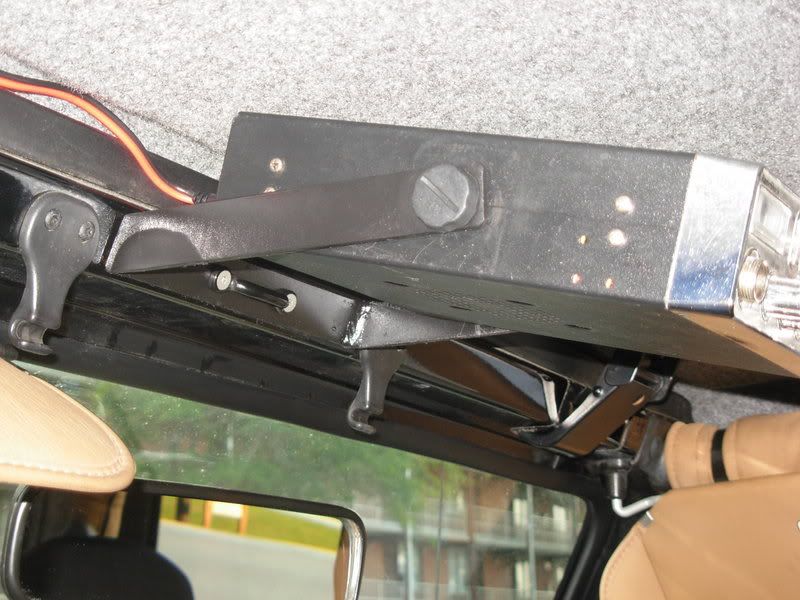 Next to come:
Rear bumper- probably something simple with diamond plate, will have clevis tabs and a receiver.
BL/MML/Flat Skid- as stated above.
Control Arms- heim joints on axle ends, except for the front uppers.
Engine/ steering box/ gas tank skid.
home made snorkle, and air system.
I also made a "for jeeps only" parking spot in my drive way at home:
Great thread I hope to see more, there's some great work on here.
Semper Jeep.