Quote:
Hey guys,
Nothing much fabricated, just rigged up stuff. But I thought I'd still show what I've done.
First is a YJ bikini top on a TJ. I used two boat straps to secure the rear of the top, lashed them around the ends of my cargo rack. I also put the center strap, that is supposed to go to the windshield, to the rear break light. I did not pull that one too tight to avoid potential damage to the light, the side straps did that well enough. Wrapped the velcro around the door surrounds. There were a few gaps where rain could get it, but only with heavy downpours while parked. All you need is the front channel add on bar to accommodate the top.
I ran this setup all summer and even made a drive from Chicago to New England and back, over 2500 miles, and never had a problem while driving.
Cost = free (hand-me-down from brother's long since sold YJ)
1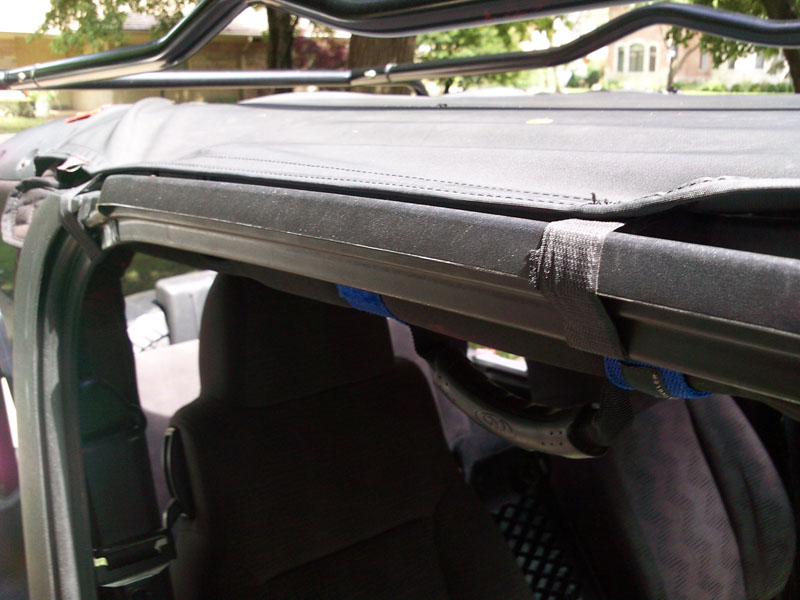 2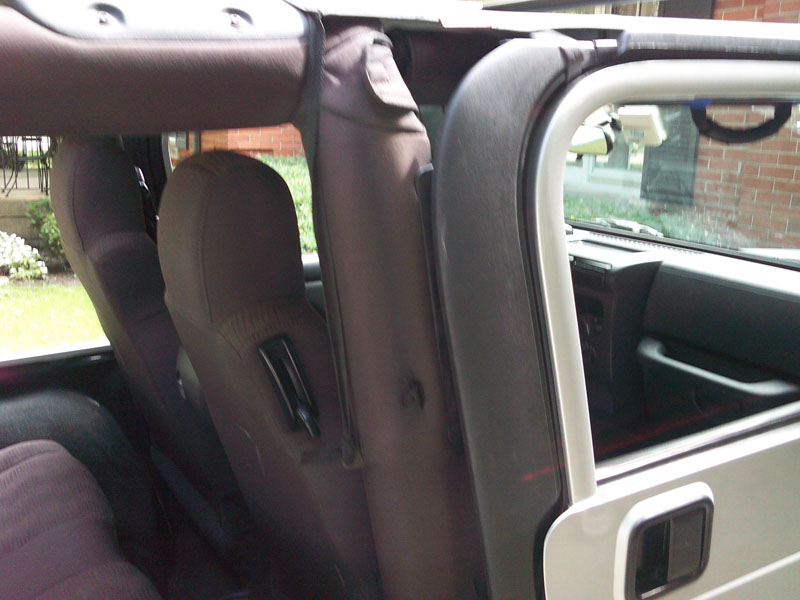 3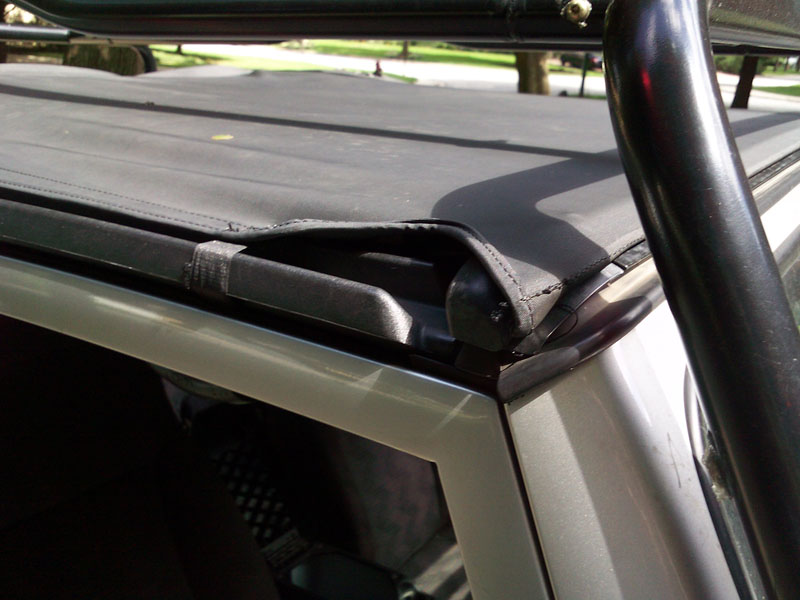 4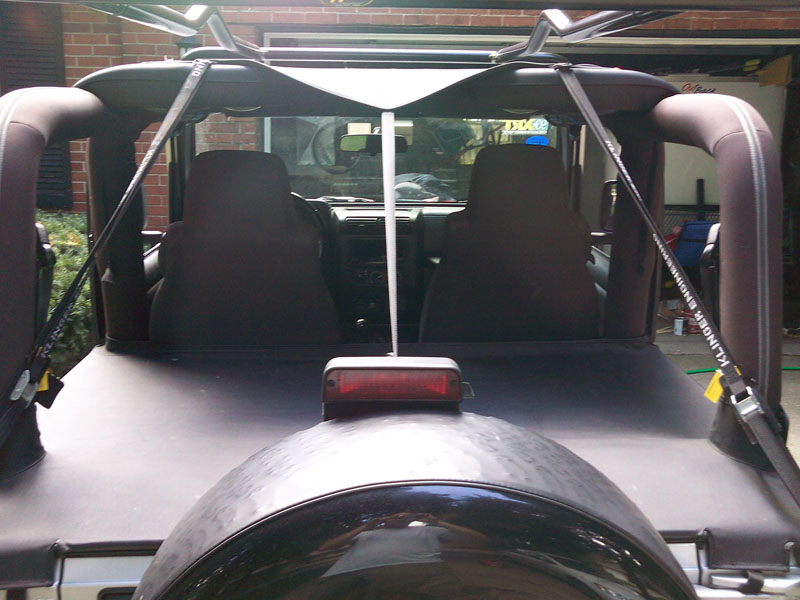 5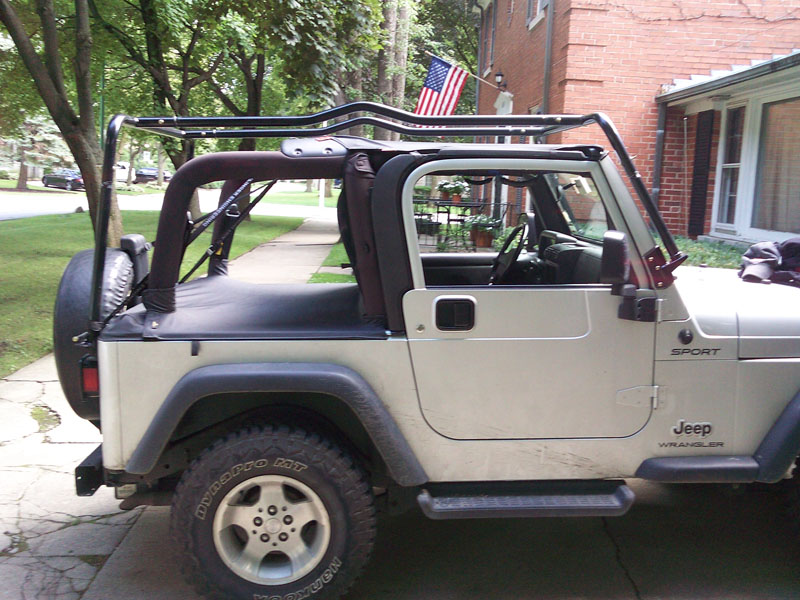 The other was my side view mirror when the doors are off. I used to work around rowing boats so I had access so some small parts. This is the foot of an aluminum out rigger, various nuts and bolts, some hard plastic backing, a mirror from an auto store, and a few screws. Yes it is a hack job, but it's very light, no tools needed, virtually unbreakable, and easy to put on.
Cost = $6 for the mirror, everything else was salvaged from an old tool box.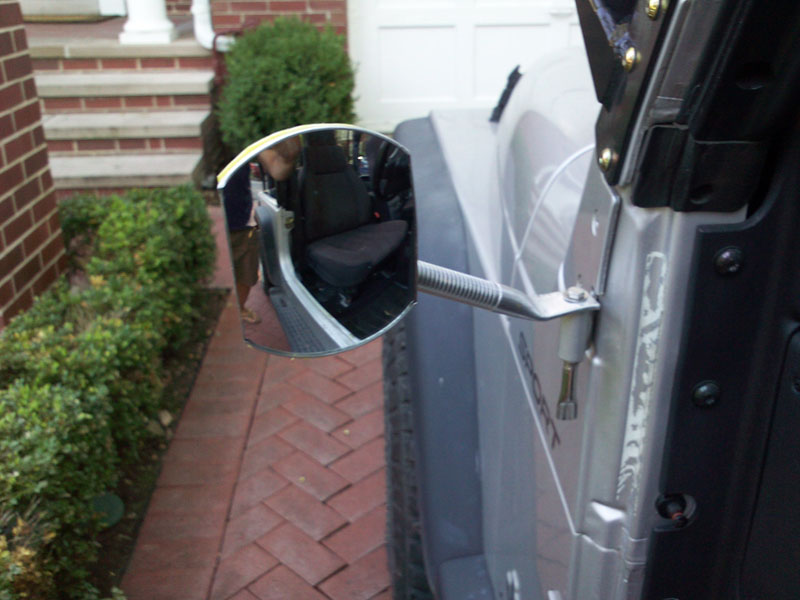 1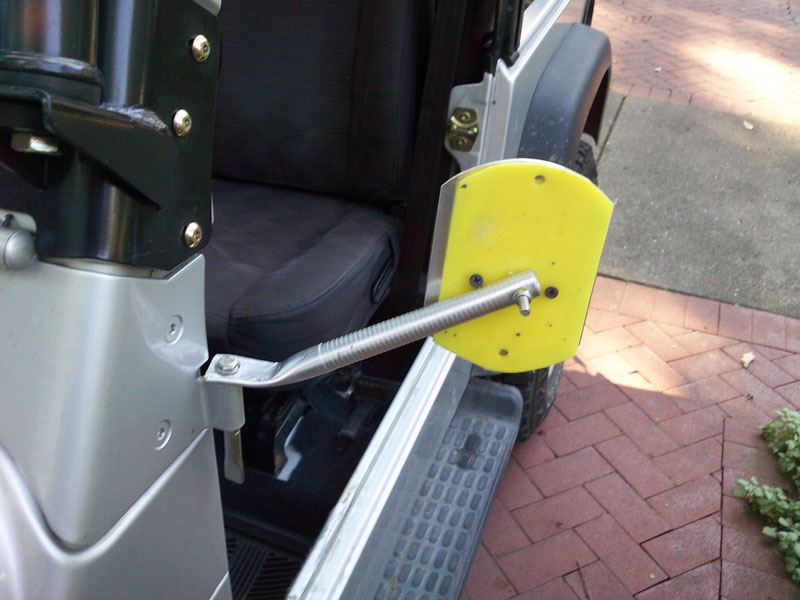 2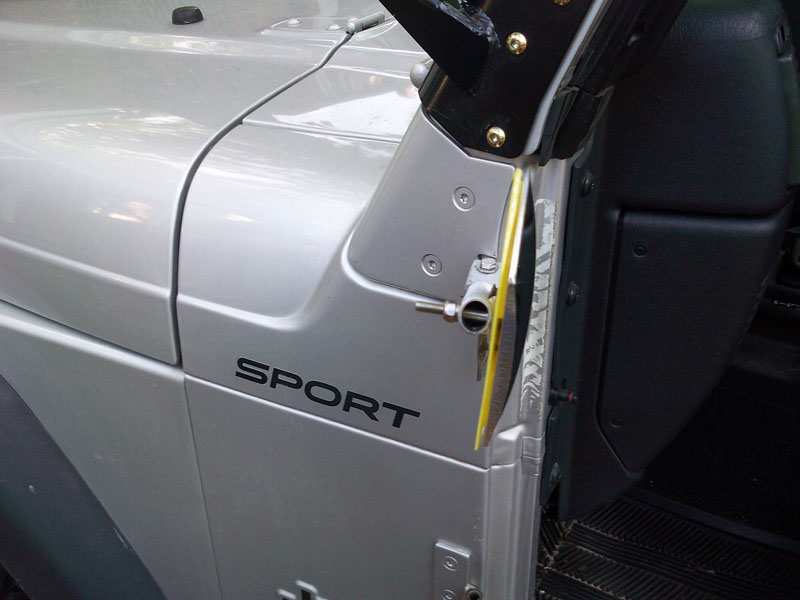 3
looks good !! just resize next time to say maybe 600 x 600 or so..