Updated to my previous third brake light-
I made a _____ for my TJ! (post your homemade Jeep stuff here) - Page 22
Made a new third brake light holder to accomodate CB antennas and create a stronger mount. The previous unit vibrated too much for my liking when the antenna hit stuff.
Finished and Sandblasted: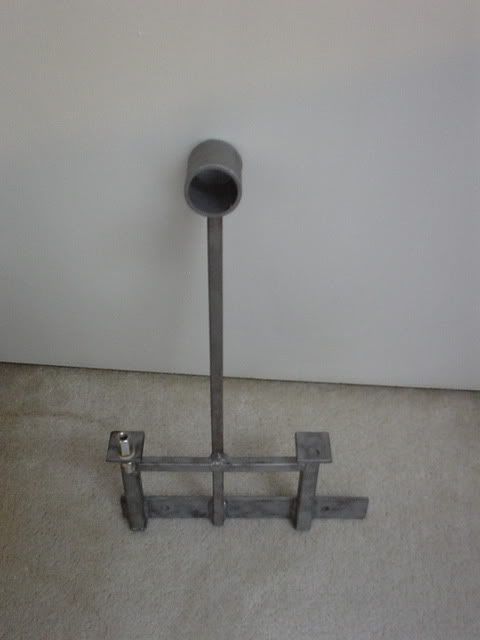 Welds
Primed and painted semi-gloss black and installed. Holds 2 3ft CB antennas. Those are cheapo "Diesel" antennas I got on ebay. The brake light should clear a 35" tire easy.
And no, the mounts aren't straight. The small 1/4" top plates warped during welding. And no I don't care and I probably won't fix it...
EDIT:
I had to add one of the stock rubber isolators to the mount to keep the tire carrier from whacking it. I just drilled a hole in the center square tubing and tacked a nut on it. Its a stainless M8 socket head cap screw in the isolator. Just what I had laying around. I found out the tire carrier was vibrating quite a bit off-road - this amounted to nearly 1" of deflection!