So, if you caught my other thread, I was changing my front differential fluid and came across a few (comparatively minor) steering/suspension issues that need attention. Today I cracked into the rear differential, and, well, the pictures speak for themselves: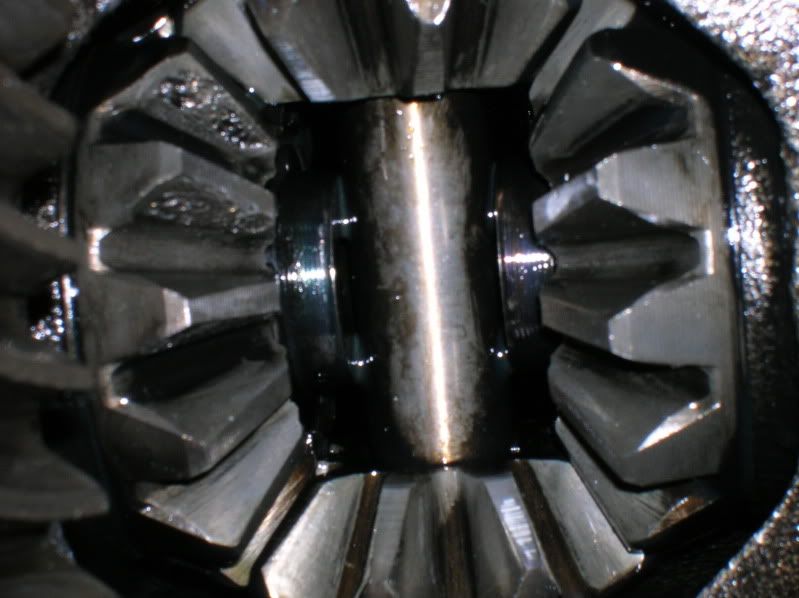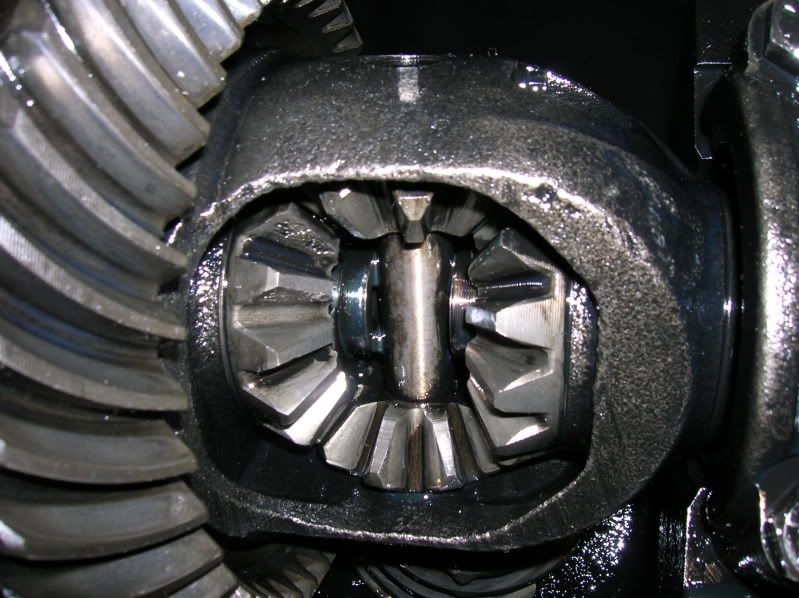 In this picture they look worse than they even do in person; interestingly, all the other gears seem to be in good shape: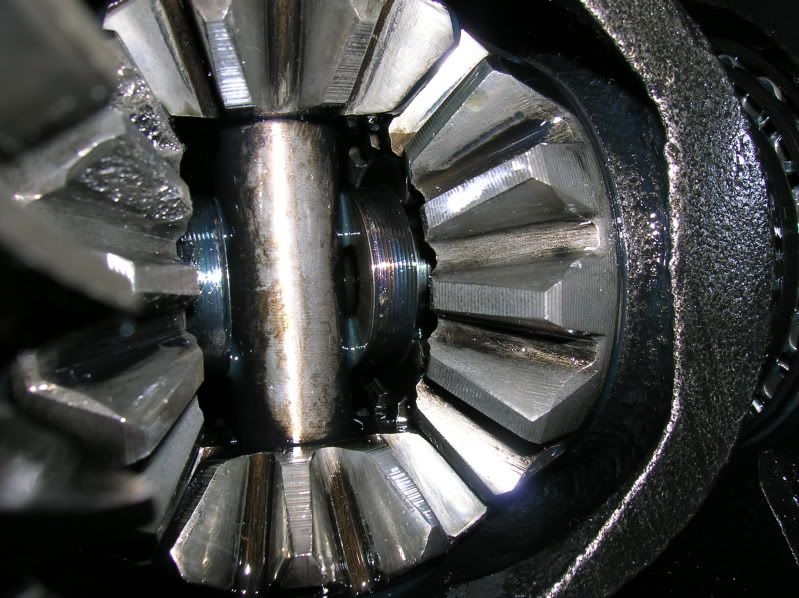 Fortunately, though, the ring gear does not look too bad: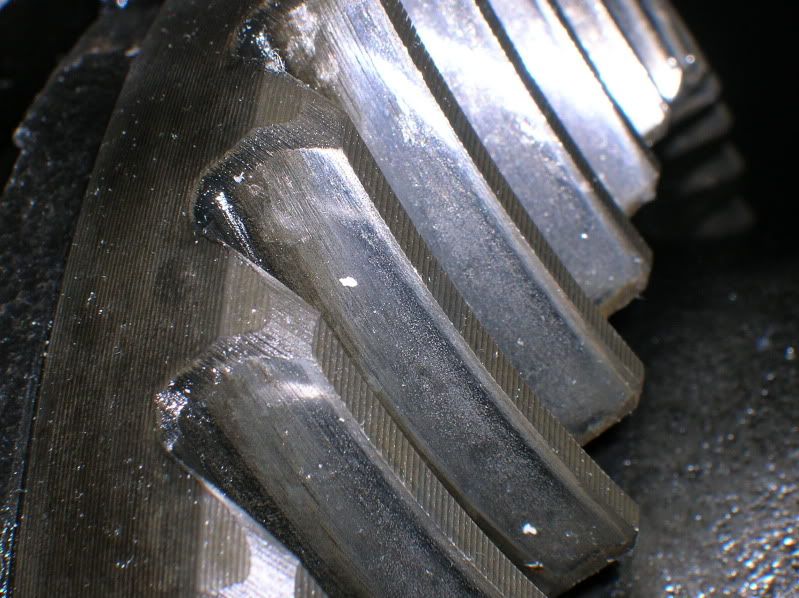 Also, I'd noticed recently an odd "wet" pattern on the underside of the cab, right on the parking brake mechanism, which I thought was odd since those lines have no fluid in them: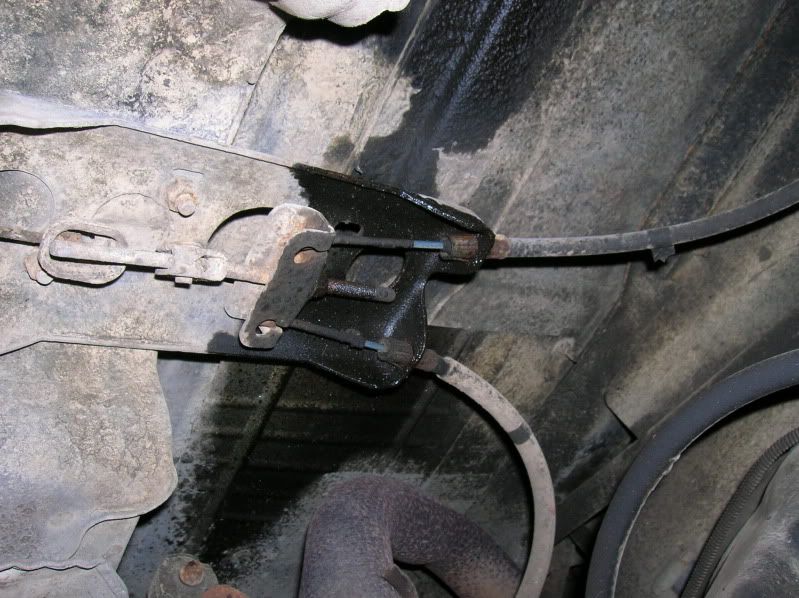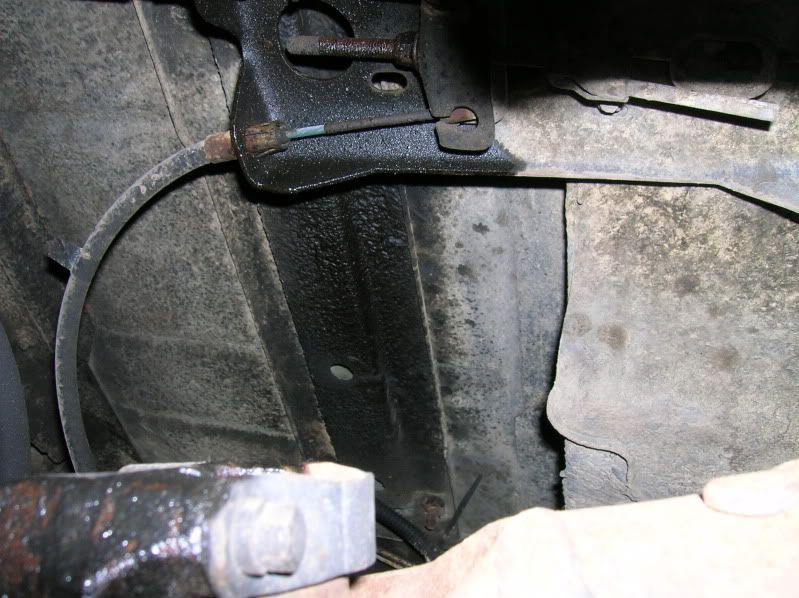 What I'm thinking now, though, is that the input shaft seal on the differential is leaking now, fluid is seeping through to the U-joint, and is being sprayed in an arc as the driveshaft spins; the seal itself does not look wet, but the U-joint does: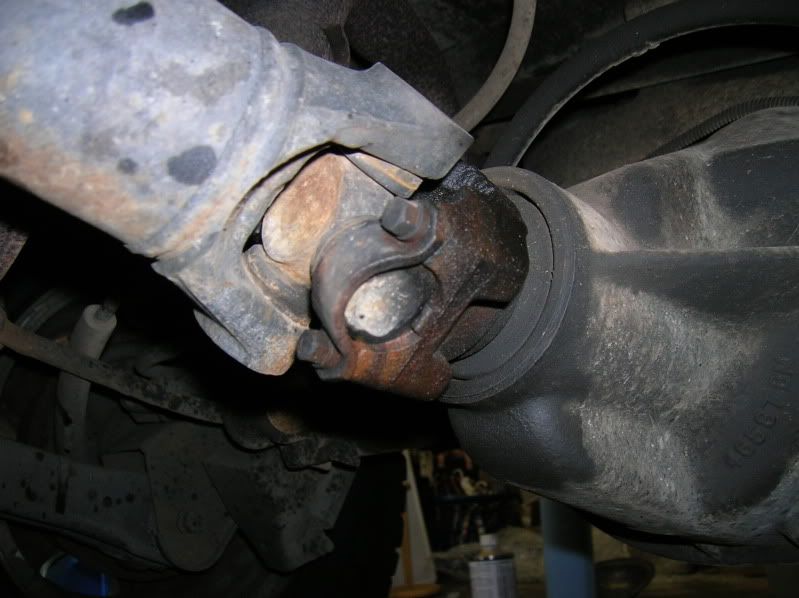 I don't think that the seal has been leaking long; when I took the pics the spray pattern actually looked worse than when I first noticed it a couple weeks ago. Also, the capacity for the D35 is listed as 3.6 pints, or 1.8 quarts, and when I just drained it I got at least 1.5 quarts out of it, so it can't have leaked much and the gear damage was probably not caused by lack of fluid.
However, it seems that I will be needing to rebuild my axle very soon, both for the worn gears and the leaky input seal. Any suggestions for what to rebuild it with? This is my DD, and I don't off-road much, so an axle swap or selectable lockers are not really called for. I also just put on new 30" tires, and don't have plans for larger tires or a lift anytime soon, so I would like to stick with the factory 3.73 gears. I would not be opposed to stronger axle components, though; are there stronger gears available for 3.73? Would something like a Detroit locker be unnecessary for DD use? Any suggestions would be appreciated.