How To DIY Full Length TJ Trunk
---
TJ Full Trunk
Decided that before I head back down to school, which is in Las Cruces, NM. Just under an hour to Juarez and thought the jeep needed a few security updates. First was a DIY version of the classic ADE theft system. Next came a Tuffy Hood Lock. (Mainly cause my AC compressor was stolen last year).
Lastly came a secure/safe trunk. I rarely hold people in the back of the jeep, especially at college, so a full length trunk is the solution.
Design wise, I disliked the tonneau cover look; because then the space above the fender wells are useless, depending on the height of the trunk. My design goes to the full height of the tailgate but leaves the sides open for stuff aswell. Also the "front" side of the box is slanted at about 15 degrees to allow some space for my upper half door sliders. Ubolts were added as tie downs for coolers, luggage ect.
This design gives an approximate inner space of 33" Deep, 34" Wide, and 15" tall.
Materials:
One Sheet of MDF board
Roll of carpet 52" x 70"
2" Wood Screws
4 5/16" bolts are needed, about 1.5" long
Wood glue
Couple of ripped 2x4s which end up being 1.5" x 1.5"
Table saw and Chop saw and Jig saw
Exacto Blades
Total Cost was about $70 from Lowes.
Some solidworks drawings. These are extremely close, but some tweaking may be needed.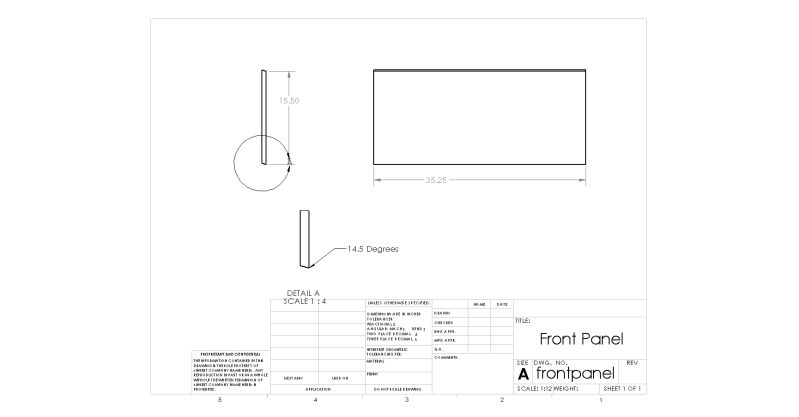 Started taking some basic measurements, and cut my side panels and braces
All of these are pilot drilled and wood glued.
2 Panels Completed
Sides meet front panel
Top on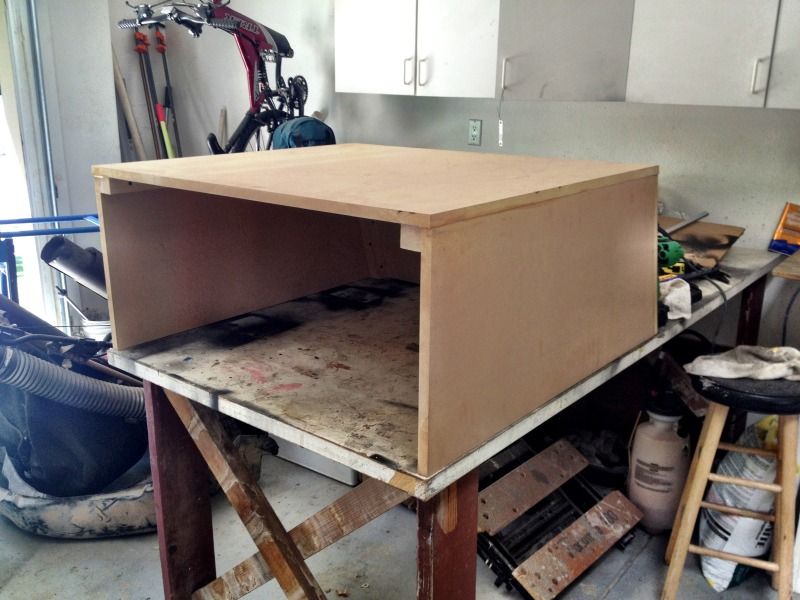 Test fit for notches and mounting holes, I just slid it as far as it would come, then took measurements with a tape measure and marked for clearance. Added ¼" for carpet thickness.
For the mounting holes I used the 2 5/16"-18 holes. And match drilled them after I cut the notches and it was in its final position. 4 5/16" bolts are needed, about 1.5" long
Notches cut and sanded.
Picture showing the angle, about 15 degrees.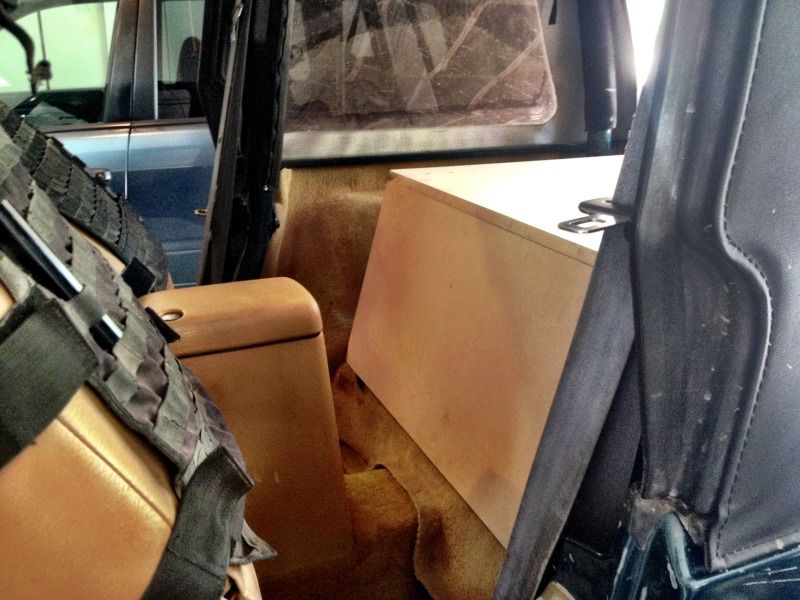 Epoxy for glue and seal of the board. Had this from an old project, sets in 6 hours or something. Cost of these 2 new are about $100, so not cheap. I used this more for sealing the MDF and less for glue. Probably could substitute Polyurethane.
My dad applying epoxy to the outside after the carpet had been test fit and cut to shape.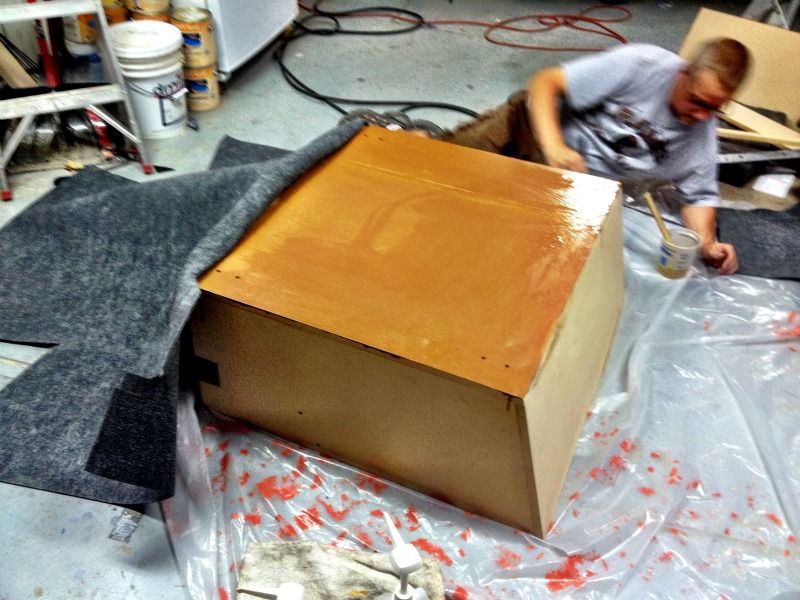 Applying scotchgard to the carpet, who knows if it does anything but can't hurt.
Done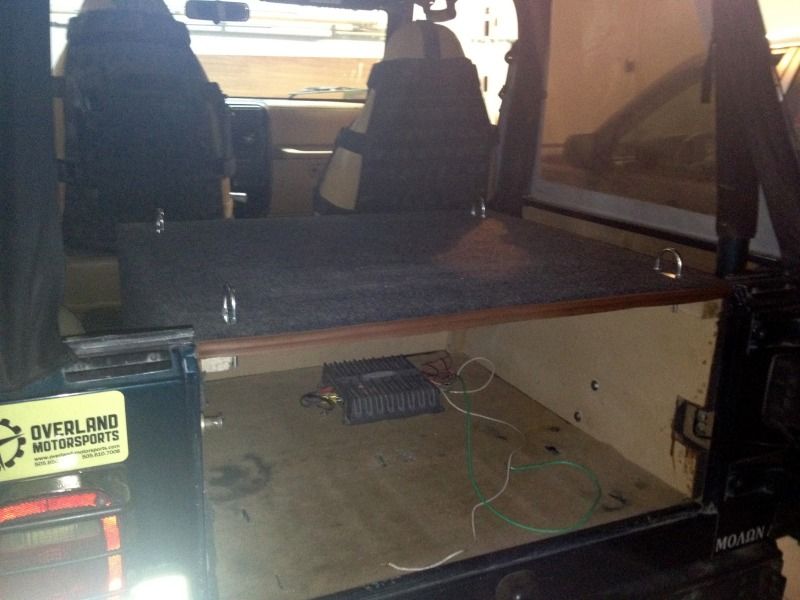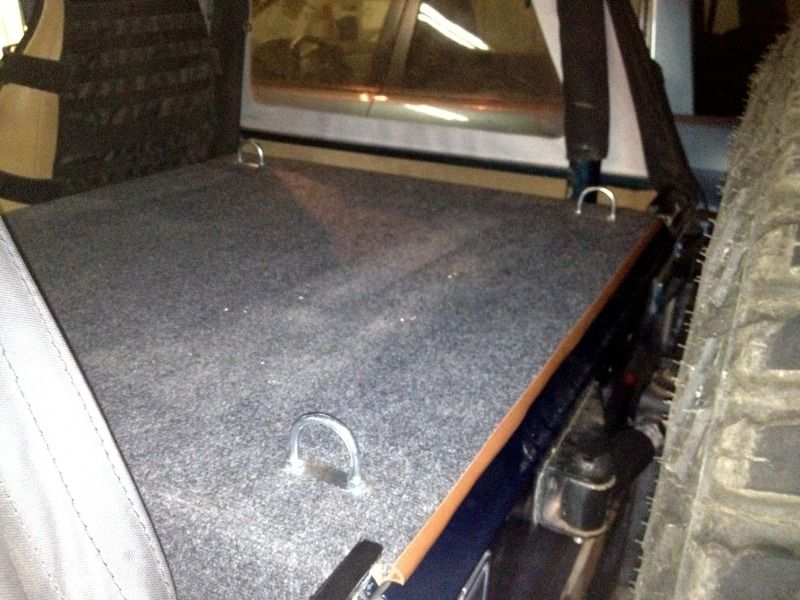 Brown is a rubber seal for doors and such. Also will take more pictures in the sunlight.
End result: To be honest I made it a bit high, so the tailgate seal is a bit high but still good and makes the rear window "bar thing" a bit tough to get in.
The drawings are slightly modified to include changes that were needed.
---
The Second Amendment is in place in case they ignore the others.
Quote:
That's like saying you wish your boyfriend was a bit less gay.
MOΛΩN ΛΑΒΕ
NMOffroad
Overland Motorsports
My Build