This is for a 2000 model year.
I was getting good cold air but could never get any hot air. I knew it was the blend door but thought it was one of those vacum canister activated plastic levers that was bad. All checked out good. So did the resistor and control knobs!
After much reading and a few hours of troubleshooting I finally was able to get my heater working again. The blend door actuator was inoperable. So, I took it down to the Jeep Dealer and ordered one. Wow $135 for it!
I decided to look inside and what I found is the motor was seized. All I did was spray some contact cleaner in it and turned it and let is dry. Hooked 12 volts up and away she went! I let the motor run for a few minutes to let it clean the armature bushing up.
In California a heater is rarely used so it probably wise to turn the heater once in while just to exercise the motor.
When taking the actuator apart make sure you mark the alignment of the gears so you won't have to fiddle with it. (Trust me! LOL)
The motor just slides up and you do not need to move the screw on the top. It would have been very easy to rebuild the little motor should it burned up or was in worse condition.
I promptly went to the Jeep dealer and cancelled the order and got my $145 back. Whew!
Blend Door Actuator is located just to the right of the transmission tunnel: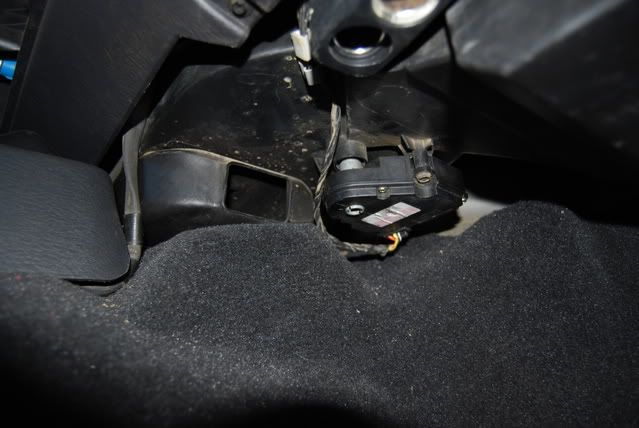 Inside of Actuator: