Homemade center console WITH sub 06 TJ
---
I got fed up with the center console options for my '06 TJ.
I wanted the ability to run a small sub, some extra storage, and I didn't want to break the bank.
I'd love a Tuffy console for the security, but the cost in Canada to buy one new is astronomical. (the one I want is $779.95 for the console alone)
After much debate I bought a Boss BASS-1200 on eBay for $150: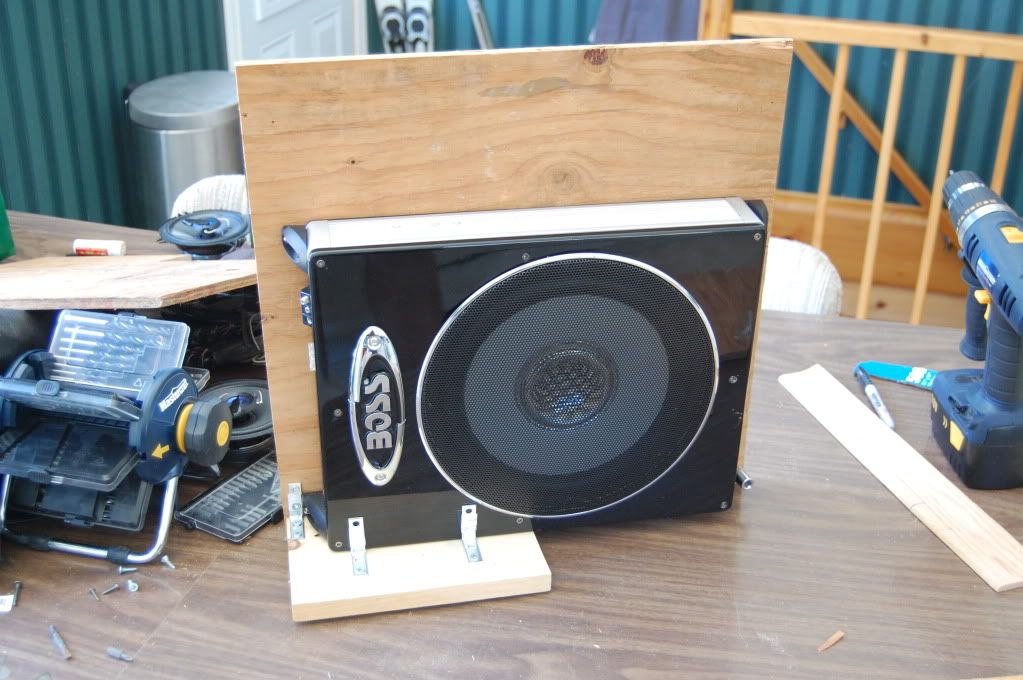 It's a super narrow 10 inch powered sub with external level control.
Using some scrap (FREE) wood I had laying round, I made my own enclosure..... and after about 30 'on the fly' design changes, I came up with this:
I picked up a square meter of vinyl for $5 (returned $6.50 worth of empties on the same trip, so I'm still ahead!) I made her 'pretty':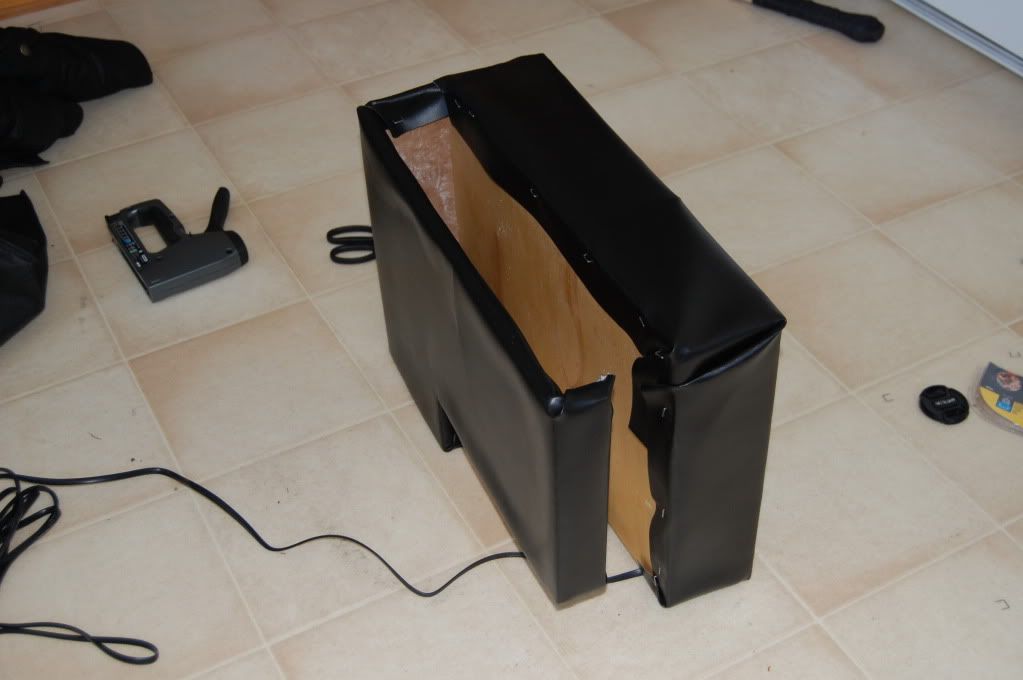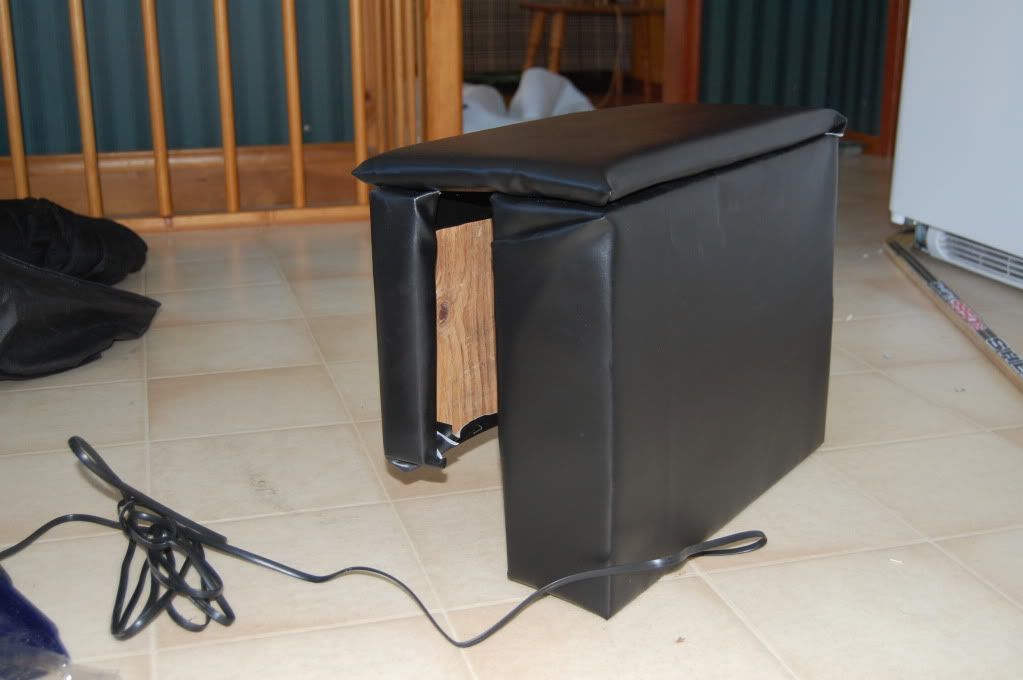 A couple of test fits, and she's snug as a bug, secured to the floor: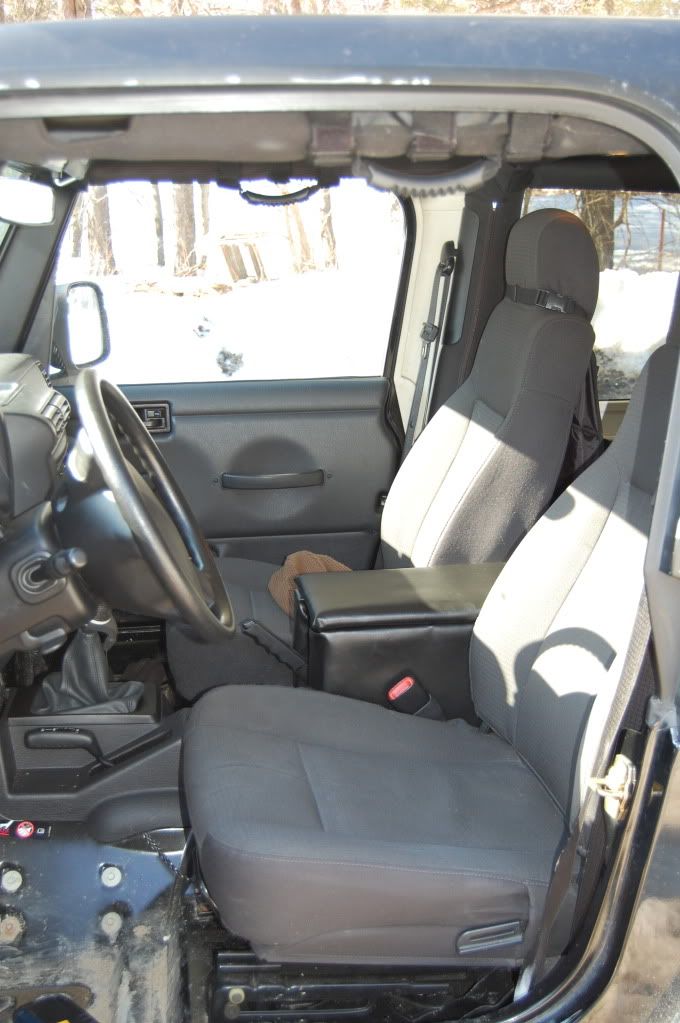 Both driver and passenger seats still move perfectly, the back seats still fold up, and there is some storage for cds, sunglasses, maps etc.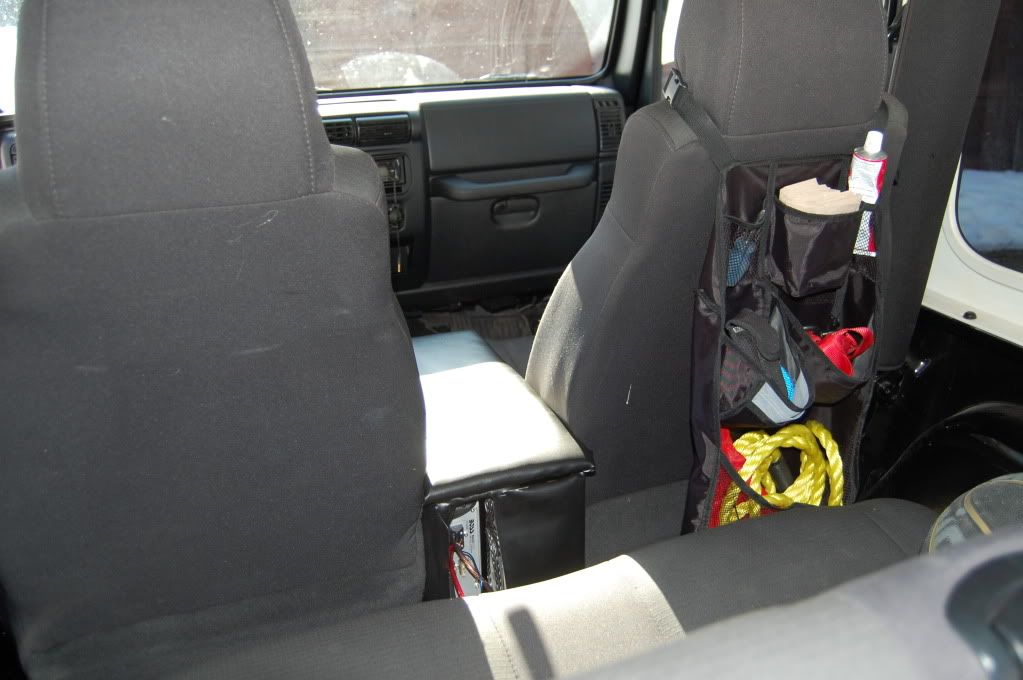 How does she sound?
This thing POUNDS.
I wont be winning any awards, but with this thing firing right at your hip, I have to run it at half power. Fills the cabin with rich, beautiful deep bass- I couldn't be happier.
The original idea was to make a 'ghetto' version, then redo it with proper mdf and fiberglass, but until it starts rattling, it's staying put.
Next step is to add some carpet in the storage area, and a locking mechanism for safety.
I've gotten so much from this forum, thought I'd share.
Thanks.
---
Last edited by badandy; 03-08-2010 at

10:58 AM

.