I made my own BB.
I made it with this heavy , hard , dense plastic I don't know the name of.......
I raised the rear 1" the rear bumpstop 1" and put a 1" spacer on the rear shock.
I raised the front 1 3/4" and 1 3/4" bumpstop extension and 1 3/4" shock extension.
Why because I can and I wanted to see if it would work and I'm waiting for $$$$$ for shocks..
Anyway heres some pics vvv
Here is the rear spacer kit..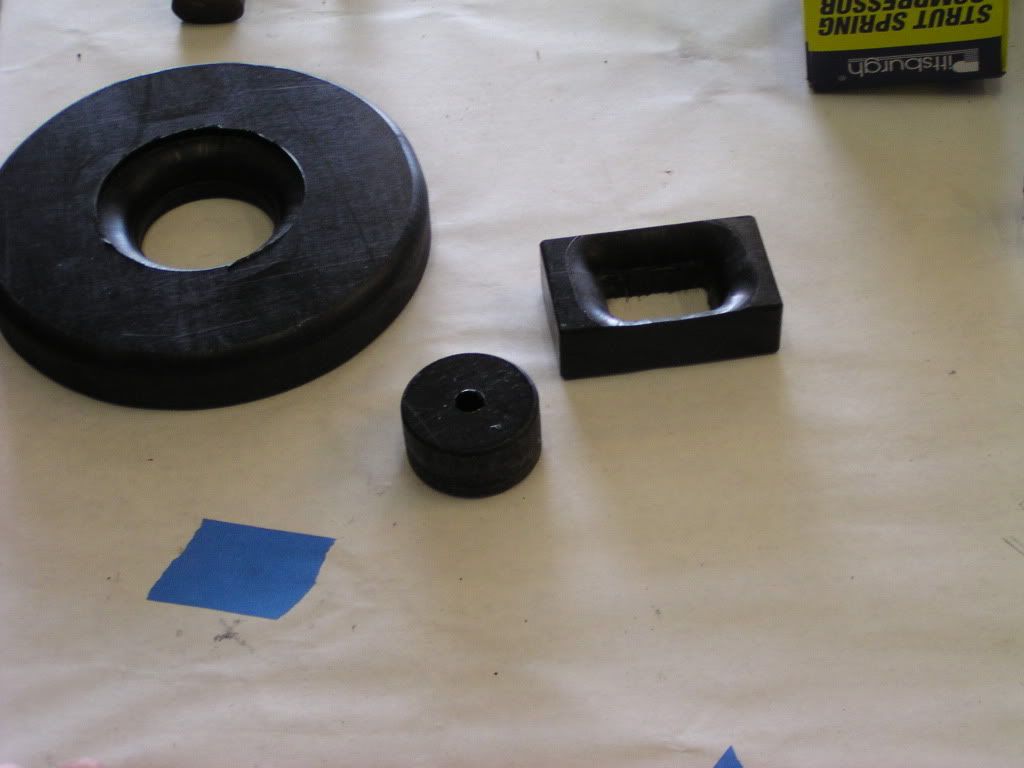 some of the tools used to make them besides the bandsaw.
the rear shock bar pin is wider than front... I'll probly have to make a new one to cover better...
Notice the bolt-head touches the frame..
the rear bumpstop extension is covered by the isolater but you can see the spring spacer..
The front spring spacers ( I used a 1" and a 3/4" spacer together),,
its hard to make out the two different bumpstop extensions ( matching the spring and shocks)....
and the shock extensions... See you can run a BB with stock shocks WITH extensions that is.
More tools
Buy the way I just did one spring at a time only taking one tire off at a time.
Jacking up the jeep from the frame while lowering the jack on the axle to free up the spring preload..