My buddy and I decided to build a front bumper for my 98 TJ. I had previously had the ARB front bull bumper and didn't like the tire approach it offered and how heavy it was and wanted to go with something drastically different.
After discussing what I wanted we decided to go with a stinger and grill hoop combo. Looked around online and found the Rokmen Mercenary GT and really liked the look of it.
List of things still to come:
End caps with holes to accommodate Currie Anti-Rock system
Steering box skid plate
Radiator Skid plate
Gussets on outside corners of grill hoop for strength
Braces to tie the stinger to the grill hoop for added integrity
Winch plate (once I get a winch)
Here is our first home built bumper. Any and all criticism is welcome as well as suggestions. Hope you guys like it!!
Grill Hoop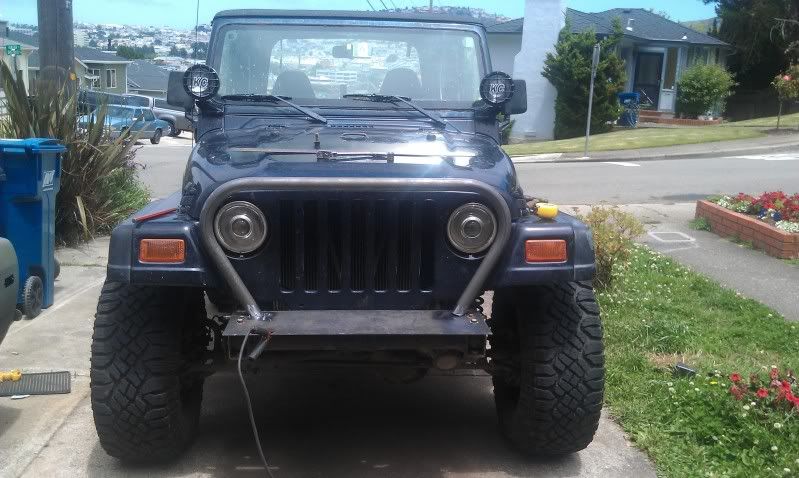 Again...
Hoop + Stinger
Only my second time ever welding... I was pretty proud of these welds!!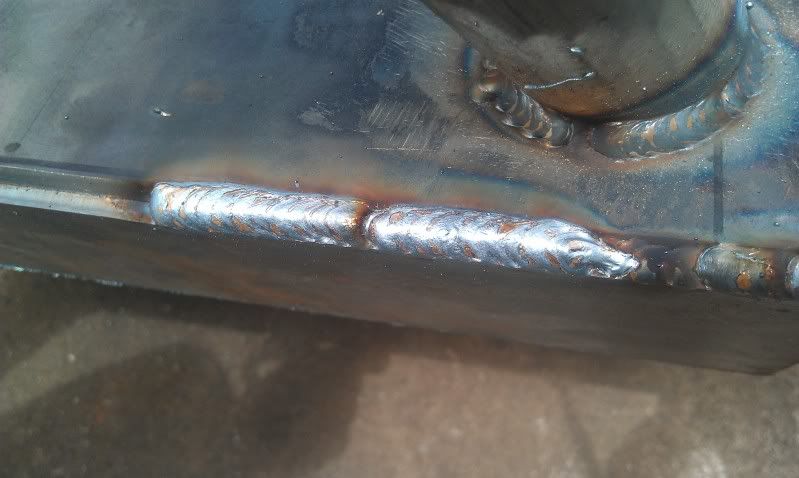 Front plate on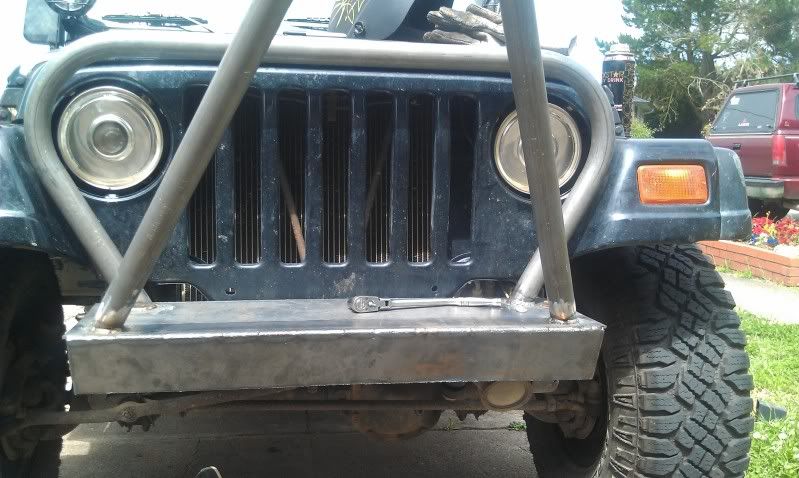 The helpful puppy