Help with uneven sway bar disconnects and leaning jeep.
---
Hey guys, I need some help and advice. My jeep has been leaning to the driver side for some time now. I installed a OME 2.5in lift a few years ago and made sure to install the A and B coils correctly. The front driver side and rear passenger side received A coils while front pass and rear driver got the B coils. This arrangement made the rear passenger side about 1in higher and front passenger .5in higher.
This seemed wrong to me since I always heard that the front driver side is supposed to be higher to accommodate for driver weight. (I have a left hand drive version btw).
Yesterday I decided to switch the real coils around after doing some searching on the forums. The rear driver side is now 3/16in lower than the rear passenger. The front Driver side is now .5in higher than the passenger side.
Unfortunately, while trying to readjust my sway bar disconnects I noticed that the passenger side was 1in-1.5in shorted than the driver side. What could cause such a larger difference? I dont think my sway bar is bent but it might be. My body mounts also look old and worn out, not exactly helping matters. They also look tweaked.
Does anyone have any tips on where to measure the jeep for the most accurate readings? Would swapping the front A and B coils level out the jeep? Im most concerned about my sway bar links. That much difference cant be good.
Here are some photos to help you guys get the picture. The body mount pictures are on the passenger side and it looks like the body shifted forward over the frame. Would a new daystar body lift with replacement bushings help?
Passenger body mounts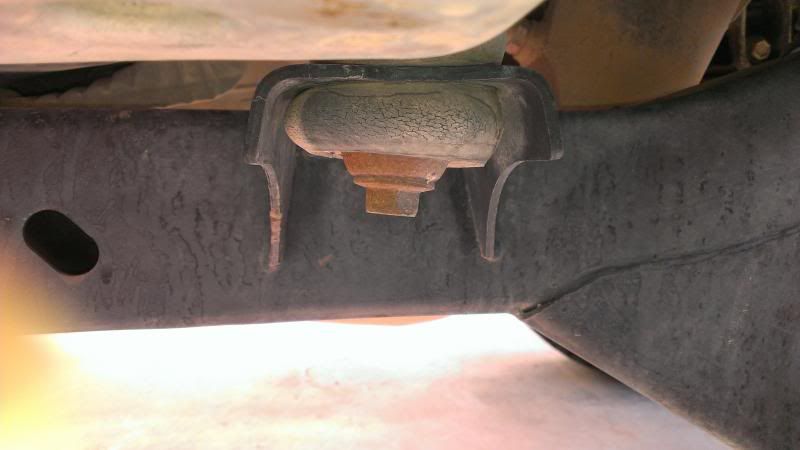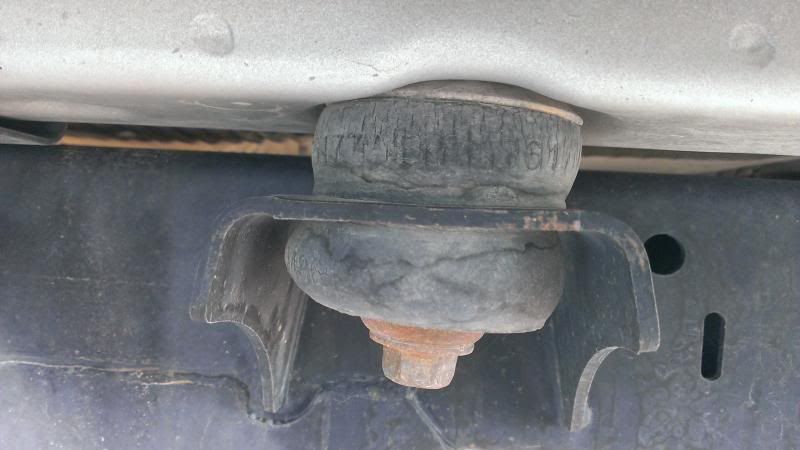 Driver side frame
Passenger side frame
Front Sway bar