There are a number of hand throttle install threads out there, so I'm not going to go into the full step-by-step detail. I did come up with a couple small tricks that I thought might be helpful to someone.
I used Shimano Deore thumb shifter. It's got a little bigger barrel then the last one I had so the throttle control is a bit better. I also like the left side shift better, it connects in the perfect spot for my index finger to control the lever.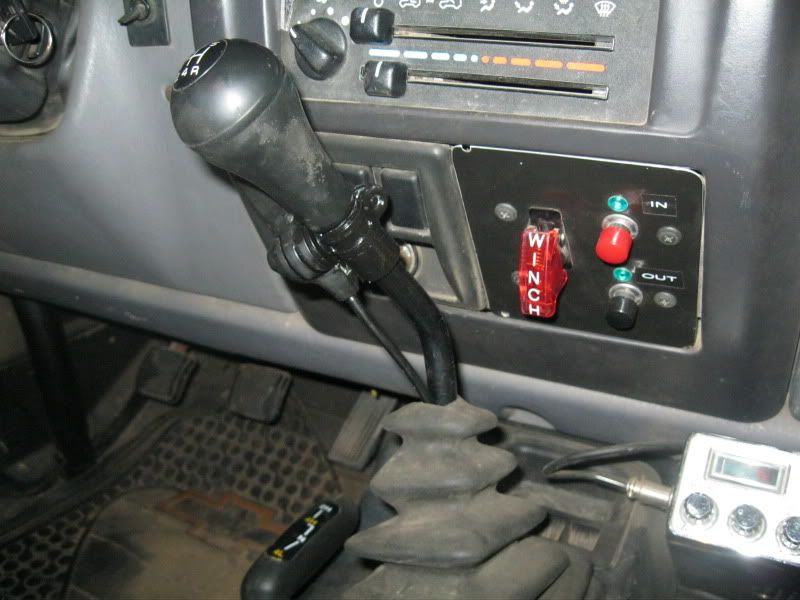 The deore lever has a thumb screw so I can tighten it and hold a desired RPM or loosen it so it snaps right back to idle when released. The only time I tighten it is when I am winching from outside the jeep.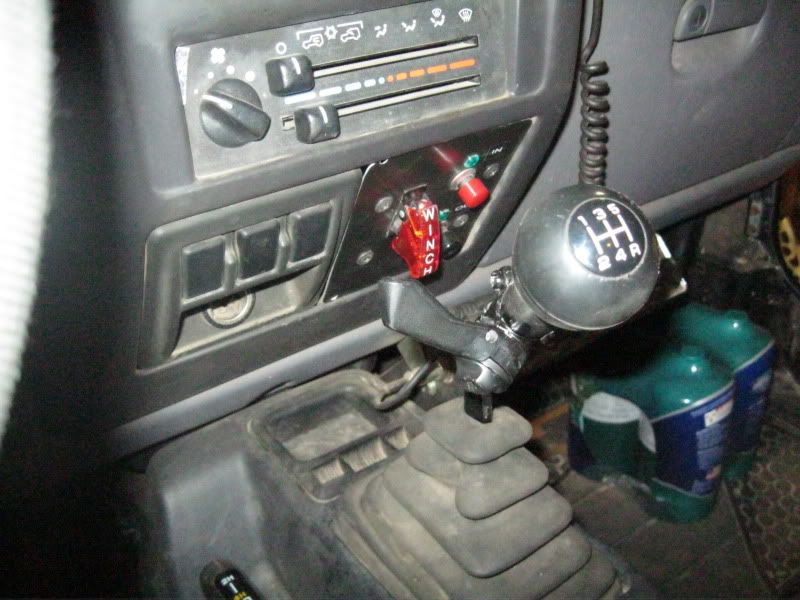 I conected the cable to the throttle body bracket in the location that cruise control would have been if I had it. I used a barrel adjuster with two fender washers to sandwich the bracket. You can find the barrel adjuster at any bike shop, it can be found on most bike brake cables and shift cables.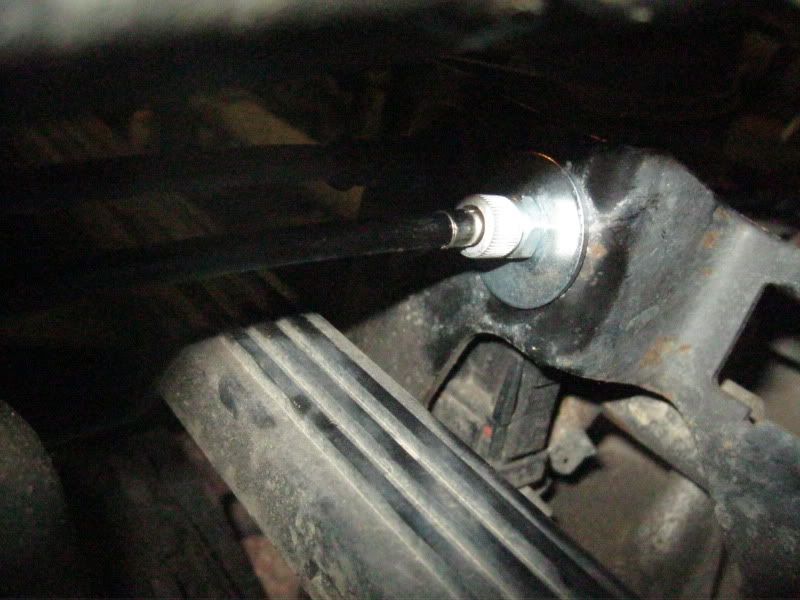 I just used an electrical crimp on piece to connect the cable as seen here. The trick is the little clip that retains the connector and keeps it from popping off.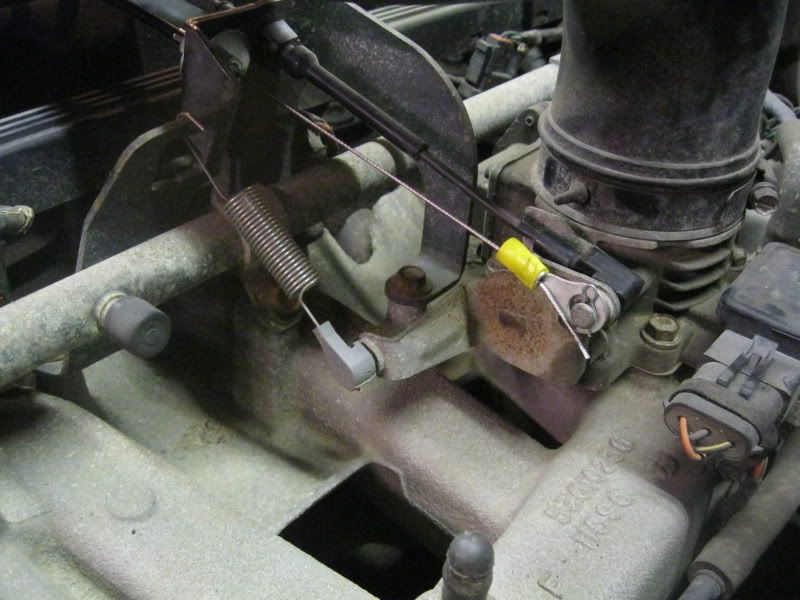 This is a huge improvemnet over the last hand throttle I had set up. It's much easier for me to manipulate on the left side of the stick shift and I like the slower ramp-up of throttle that the larger deore barrel provides. I hope that helps someone out.