Genright EXT stretch Tank Install Write-up
---
Genright EXT tank install
Well I finally got around to installing my genright tank to allow for a 5 in rear stretch. I was able to handle everything on my own. Hopefully this write-up can help out anyone looking to do this in the future.
First things first remove the negative battery terminal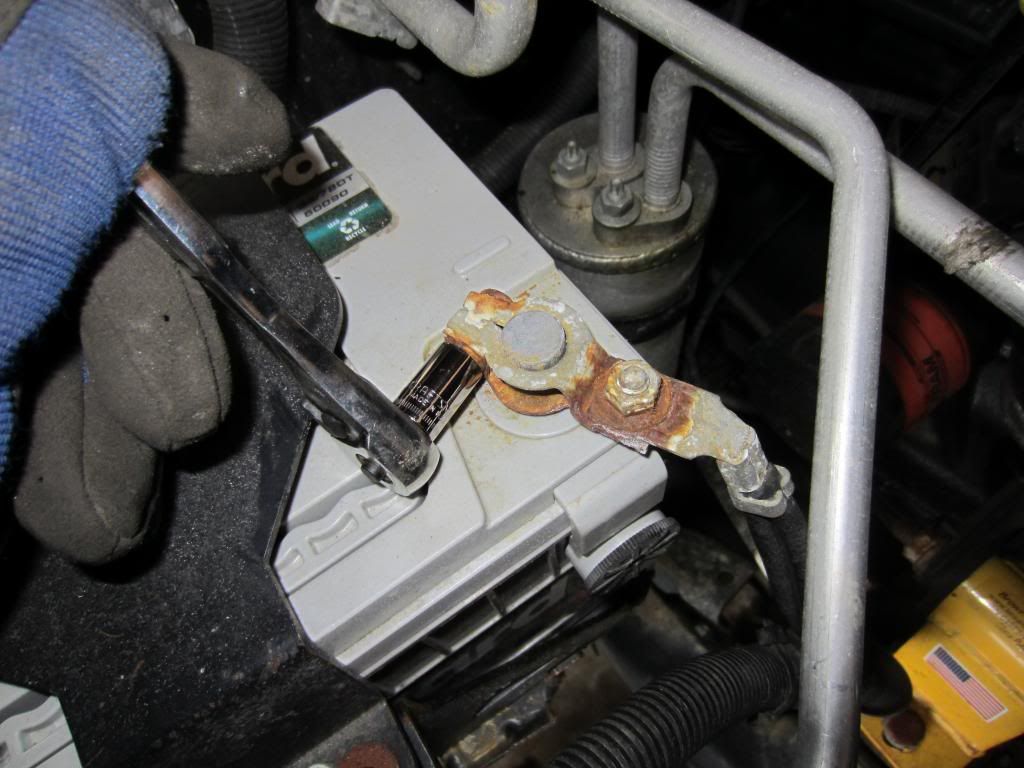 next remove the gas cap to relieve pressure in the lines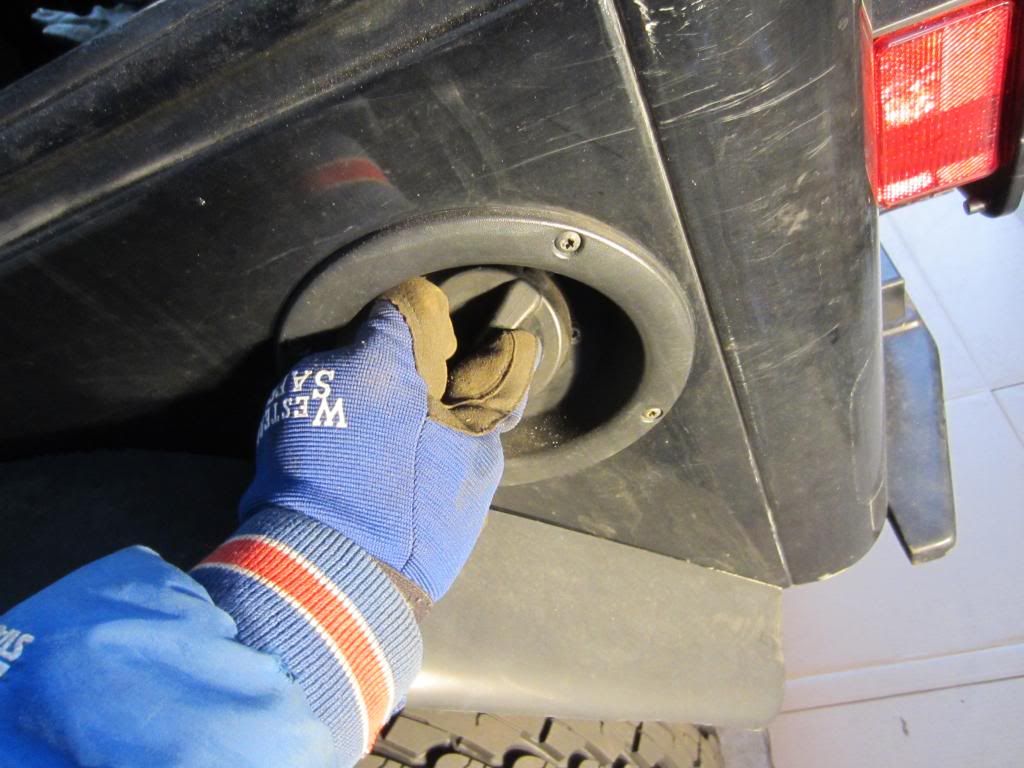 unscrew the bolts and remove the gas bezel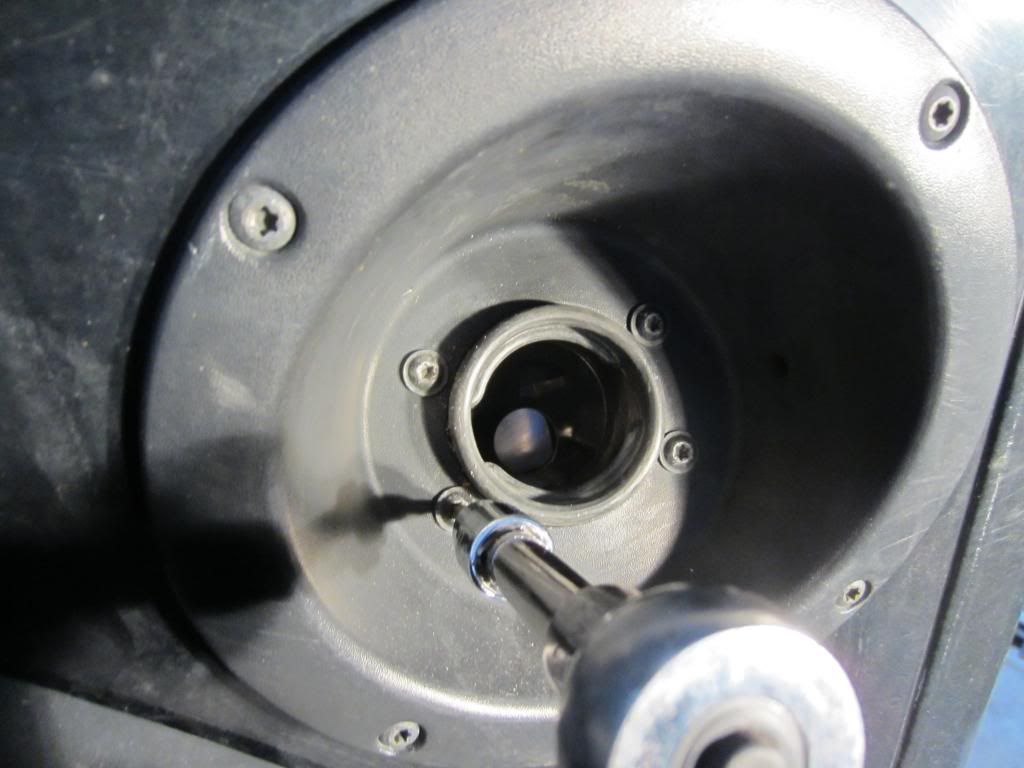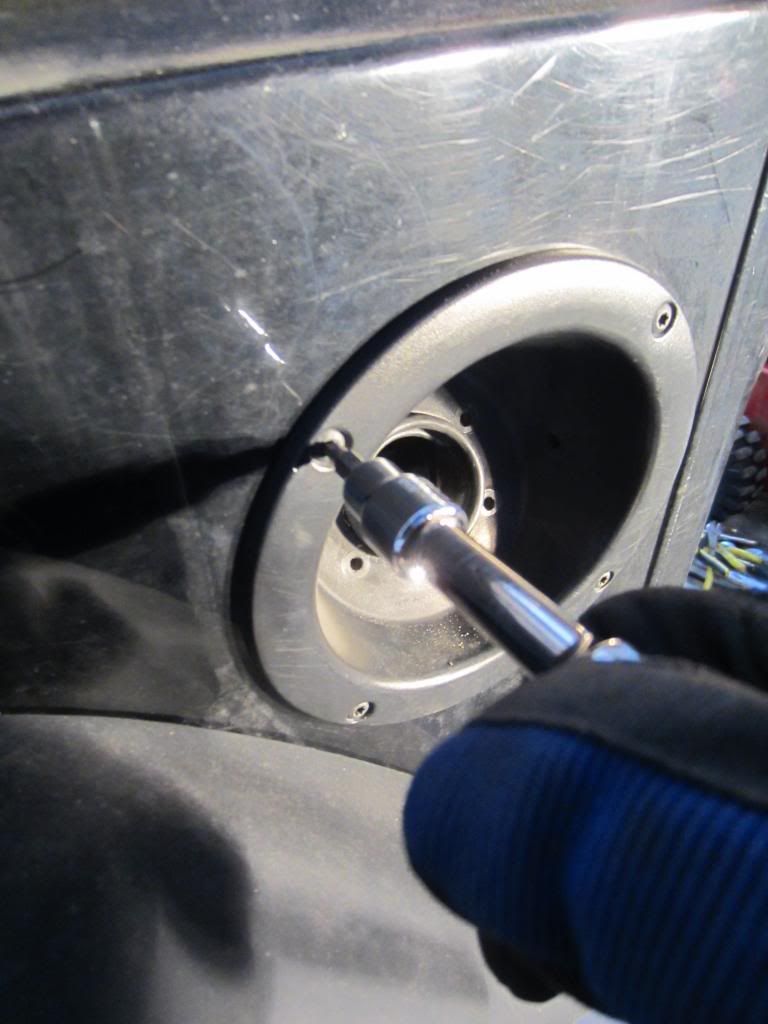 then locate the axle vent tube zip tied to the filler hose and cut the zip tie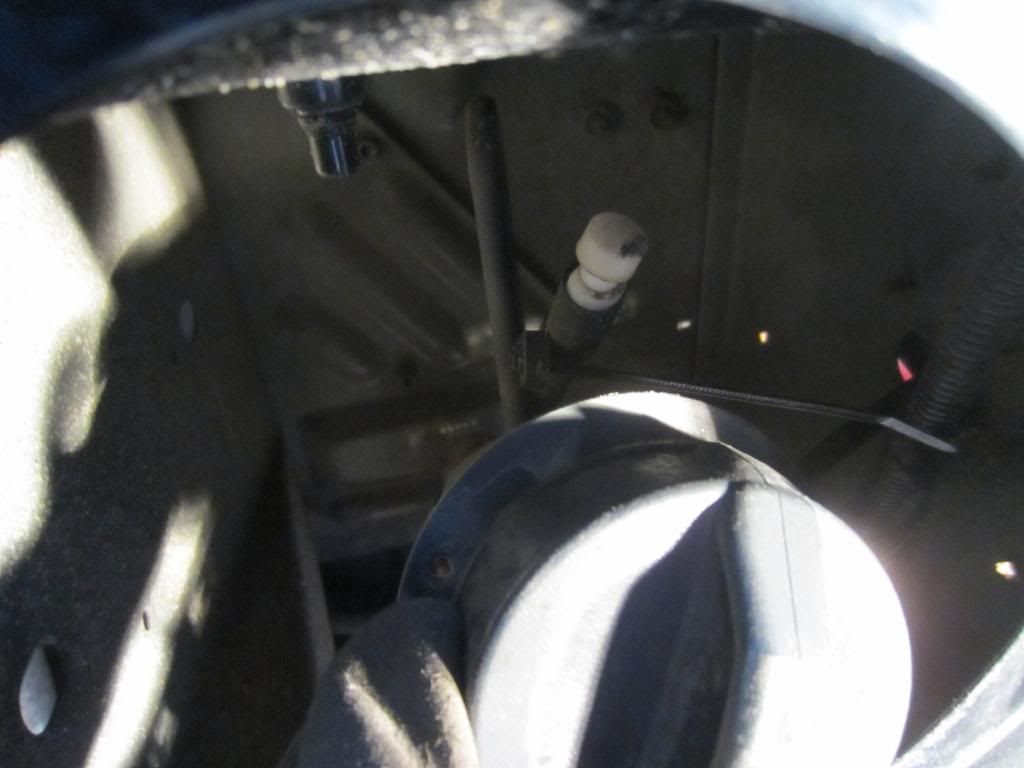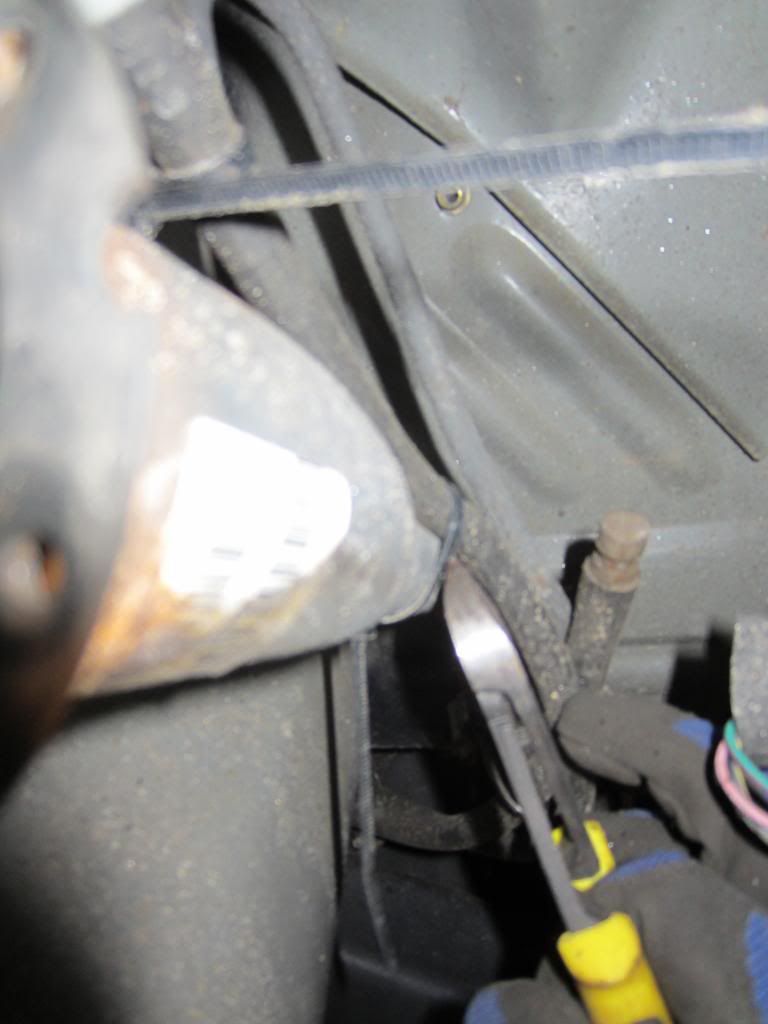 unclip the following 3 hoses. 1 goes to the fuel pump assembly, 1 goes to the hose that wraps around to the evap and the last is an electrical wire then connects to the fuel pump assembly.
NOTE: for the electrical connector you will likely need to lower the tank some before being able to get your hand in there to unclip it and pull it off.
Before doing so unbolt the front 2 (Savvy GTS) or 3 (stock GTS) bolts.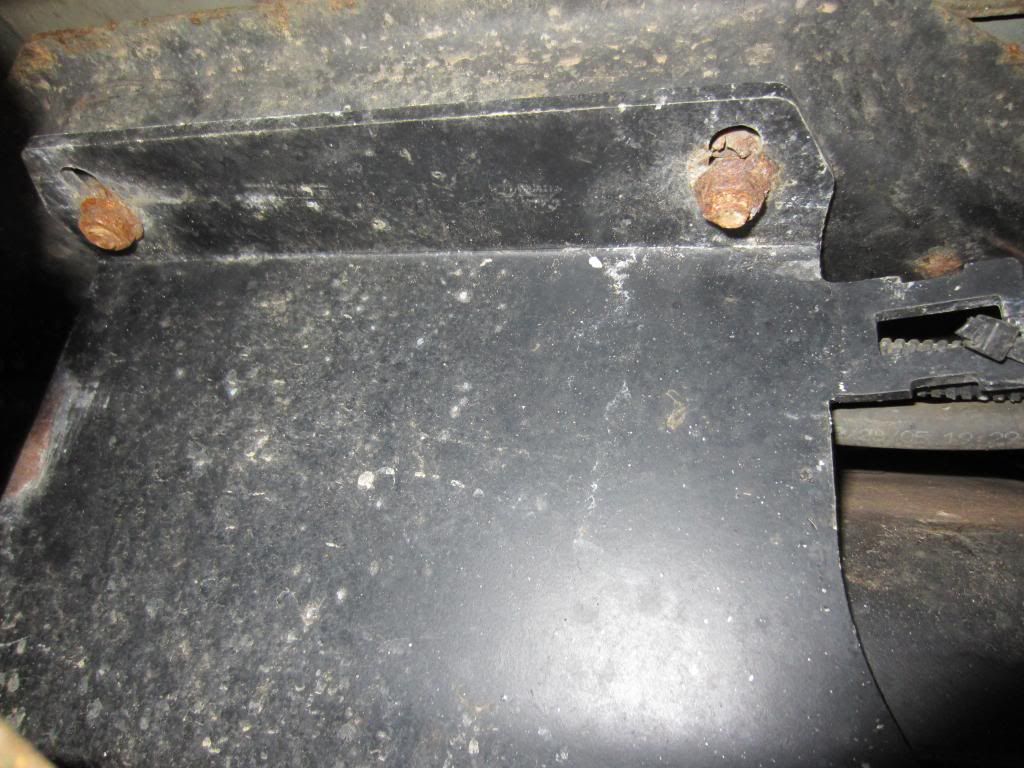 In my case sawzaw them off
This is the electrical connector that has a slide piece at the top before you can push the top of it and pull it off.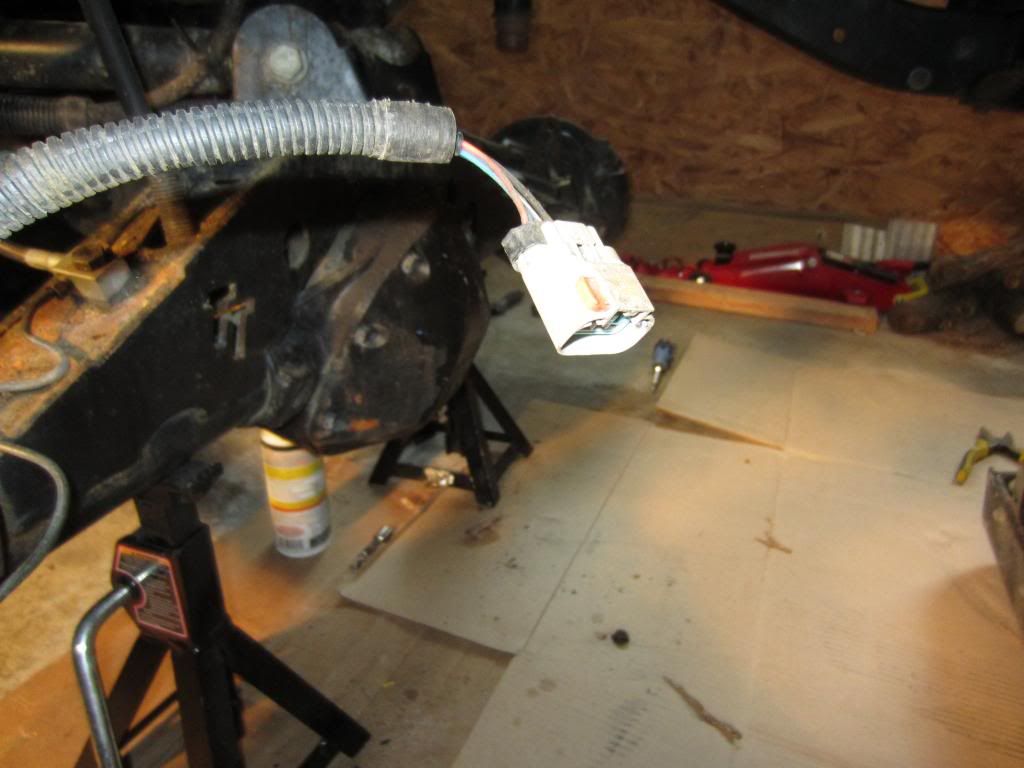 Remove the 4 bolts behind the tank near the bumper, disconnect the EVAP line on the rear passenger side and lower the tank slowly. While lowering check to make sure no other hoses are being held up and also make sure to be careful of the filler hose.
The next pic shows a 2005 gas tank and how all the lines run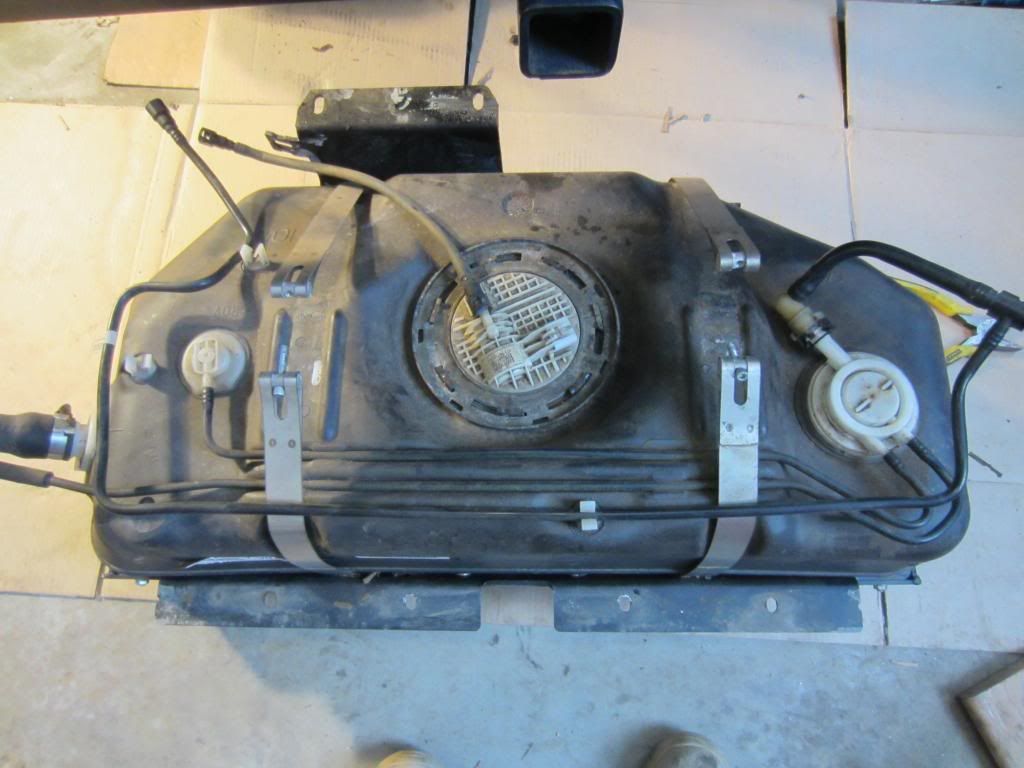 New genright tank with simplified lines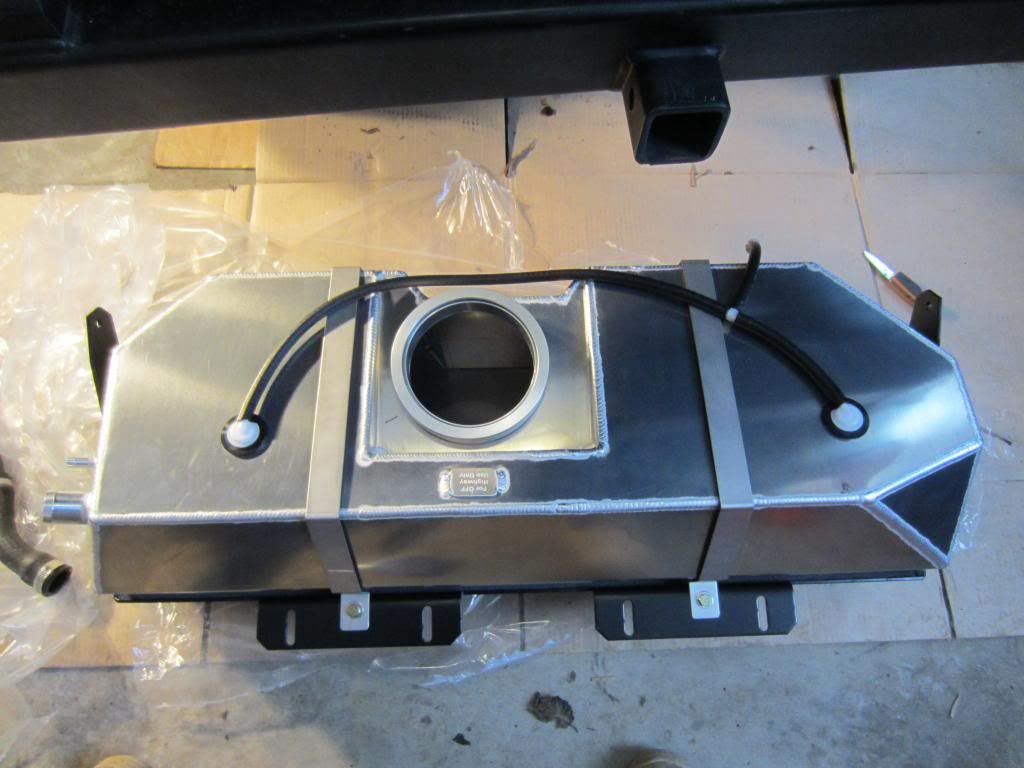 remove filler hose from the stock tank and place on the new tank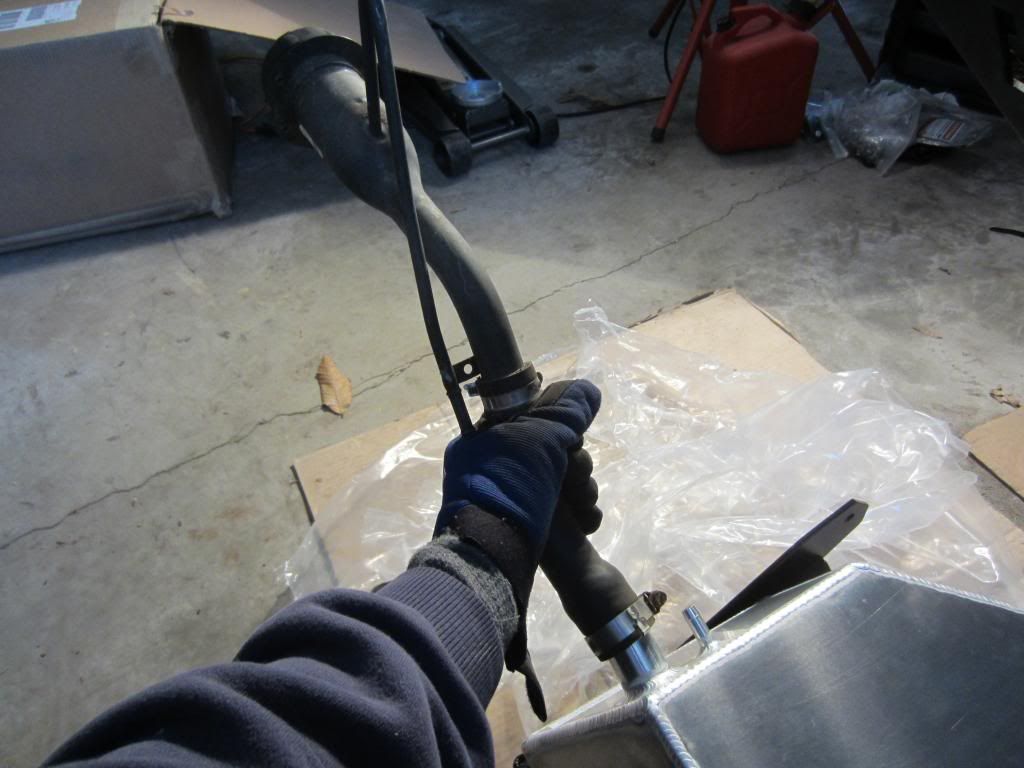 use the supplied line and do the following
Now its time to take the fuel pump assembly out of the stock tank
Spin the outer metal ring until it comes off and the fuel pump assembly is free (I used a hammer and flathead to get the ring to spin) The small tab you see on the top of the fuel pump assembly will have to be trimmed off. More about that later but this picture was the only one I had showing it.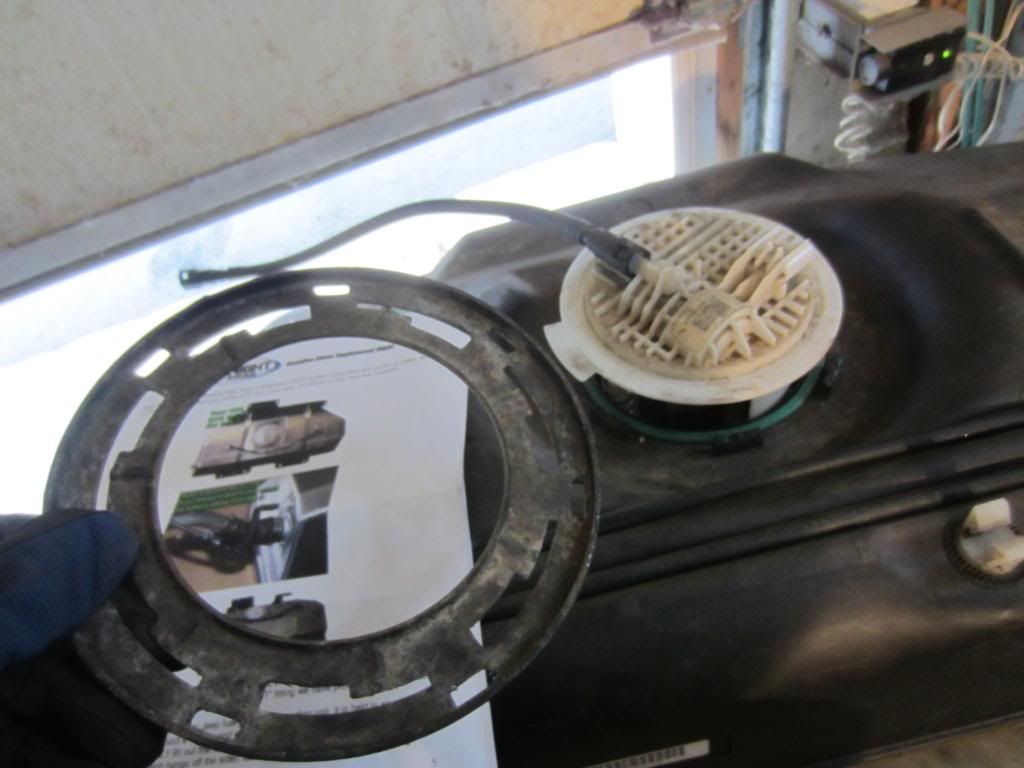 then remove the fuel pump assembly VERY CAREFULLY AND SLOW!! you can see in the next pic there is a wire and float that hangs to the side. Place it aside on a clean rag
Next take the oring from the stock tank, apply some grease, and put on the new tank opening which is grooved and will fit directly in.
There will be a small tab at the top of the fuel assembly. Carefully cut the tab off so the assembly will sit in the new tank flush. Install the fuel assembly lining up the arrow on the assembly to the line or arrow on the genright tank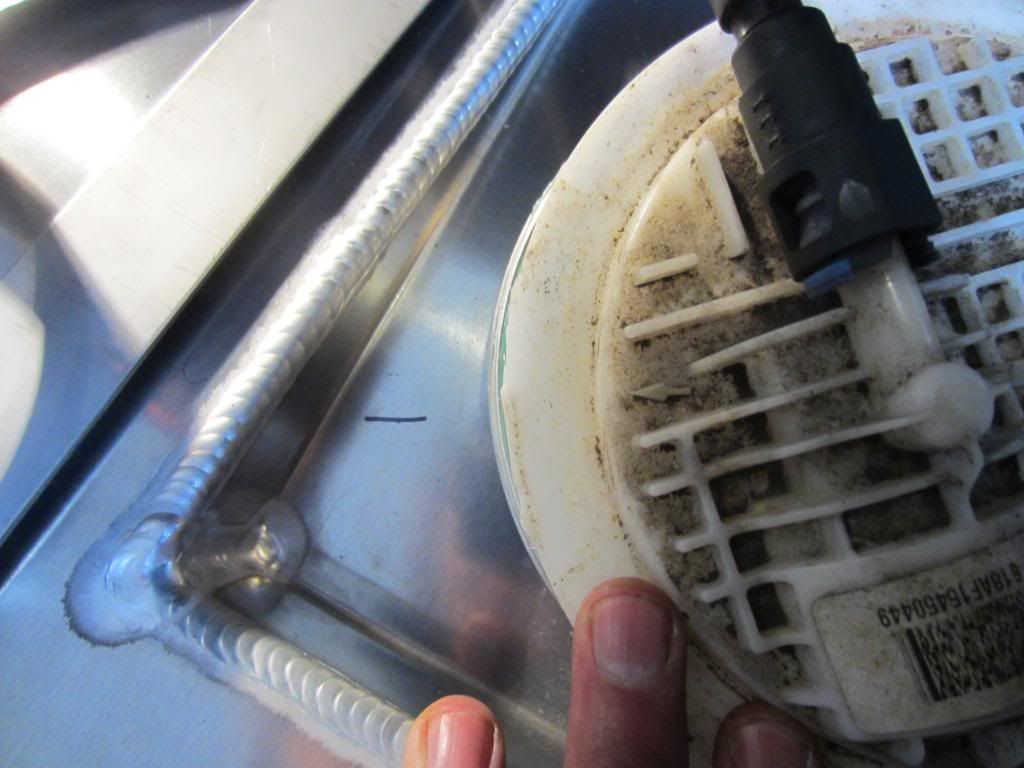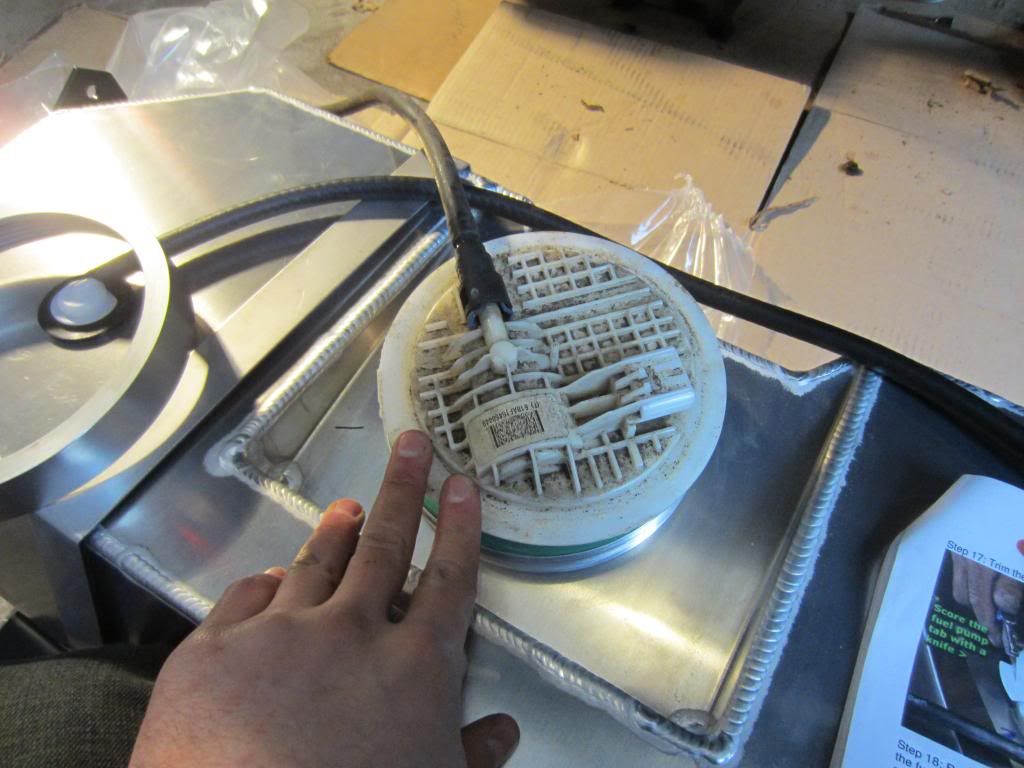 Use the supplied alum ring and and hand tighten making sure the arrow stays in line.