Front unit bearing Swap Q's
---
Hey guys,
My front wheel bearing is shot and i have to change it out.
money is tight but i have two old unit bearings from when i put the HP D30 in.
My question is, will the old unit bearings work with my calipers etc, that has to bolt on to it?
the old unit bearing are from a 93 XJ, my jeep is a 00 TJ.
I just painted it too...Should have figured out the vibes before wasting money on paint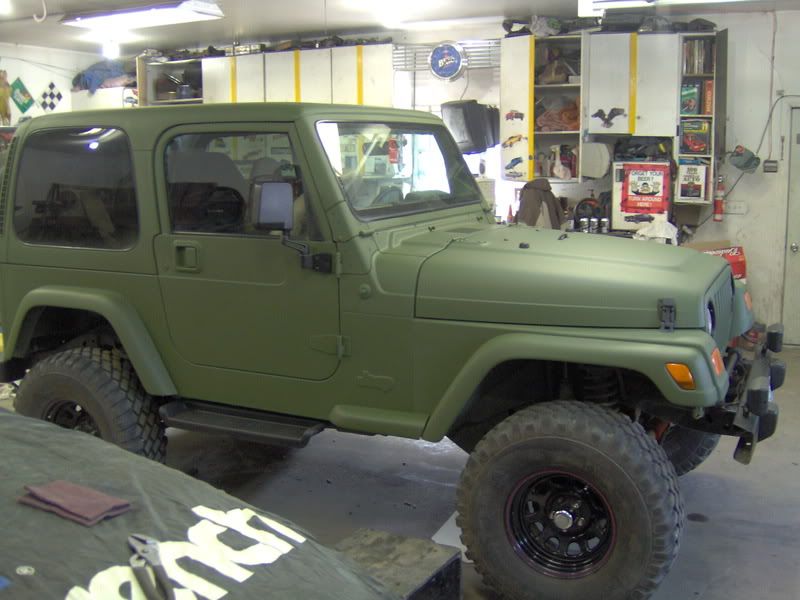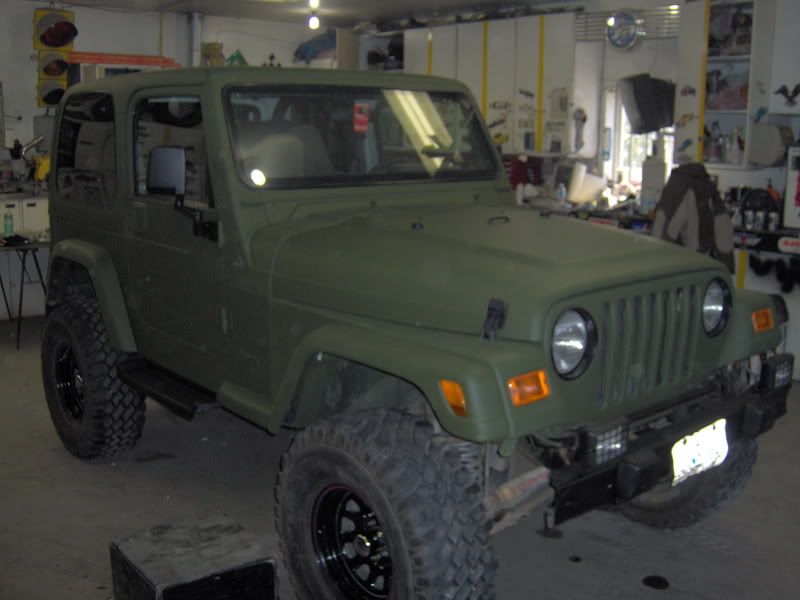 any help would be appreciated as my wheel is about to fall off
---
2000 TJ sport
2006 WK
Senior Member
Join Date: Jan 2007
Location: Chicago, Illinois
Posts: 642
I love the look of that paint! That is soooo sick.
Registered User
Join Date: Oct 2006
Location: AR
Posts: 1,229
Not sure which combo you ended up using in your swap. But, the unit hub on the TJ changed somewhere around 2000, so my guess is you can't use it. It is about 1/4" difference so you should be able to tell by taking a close look.
---
97 TJ Sport OPJ project (other peoples junk) I can't remember the last time I bought a new part.
Registered User
Join Date: Dec 2004
Location: altamonte springs
Posts: 490
Front unit bearings are dimensionally matched to the brake rotor hat dimension (depth). Most older rotors are deeper inside the hat. Did you swap your late model TJ brake rotors to the XJ hp30 axle?
Put your bad/to be replaced unit bearing on a table next to your old XJ bearing. You'll see the difference in the flange depth.
older, deep rotor hat bearing on the left....newer shallow hat rotor bearing on the right.
---
steve in central florida

'98 TJ wrangler sport.....gunmetal blue
XJ d30/rubicon TJ d44...33's with popular suspension mods


To view links or images in signatures your post count must be 10 or greater. You currently have 0 posts.

Registered User
Join Date: Apr 2006
Location: Sault Ste Marie, Ontario
Posts: 175
thanks for the heads up camper....that's exactly what i was looking for.

i used the existing brake rotors from the TJ.

i used the axle tube and gears(obviously) from the XJ and kept the knuckles shafts and bearings from the TJ.

good info, thanks again!
---
2000 TJ sport
2006 WK
Currently Active Users Viewing This Thread: 1

(0 members and 1 guests)
Posting Rules

You may post new threads

You may post replies

You may not post attachments

You may not edit your posts

---

HTML code is Off

---