So i was randomly sitting in the backroom at work talking to Ryan McCluckers and i got the random idea to get rid of my front bucket seats and through in a solid bench seat.
So i started doing research on how to put one in and what bench seat out of what truck would fit inside my jeep. I came up with nothing, then one day i was just looking up pictures of jeep halftops and i saw a guy on jeepforum.com with a soild bench seat in the front of his jeep tj. I then contacted him and asked what truck his bench seat was out of and he told me it was from an 89 toyota.
So then the sereach for an 89 toyota bench seat began, eventually i found one in Philly for $20 dollars.
I tried to imagine how i was going to get the bench seat mounted inside my jeep but it came down to me having to just pull the seats out and wing it from there.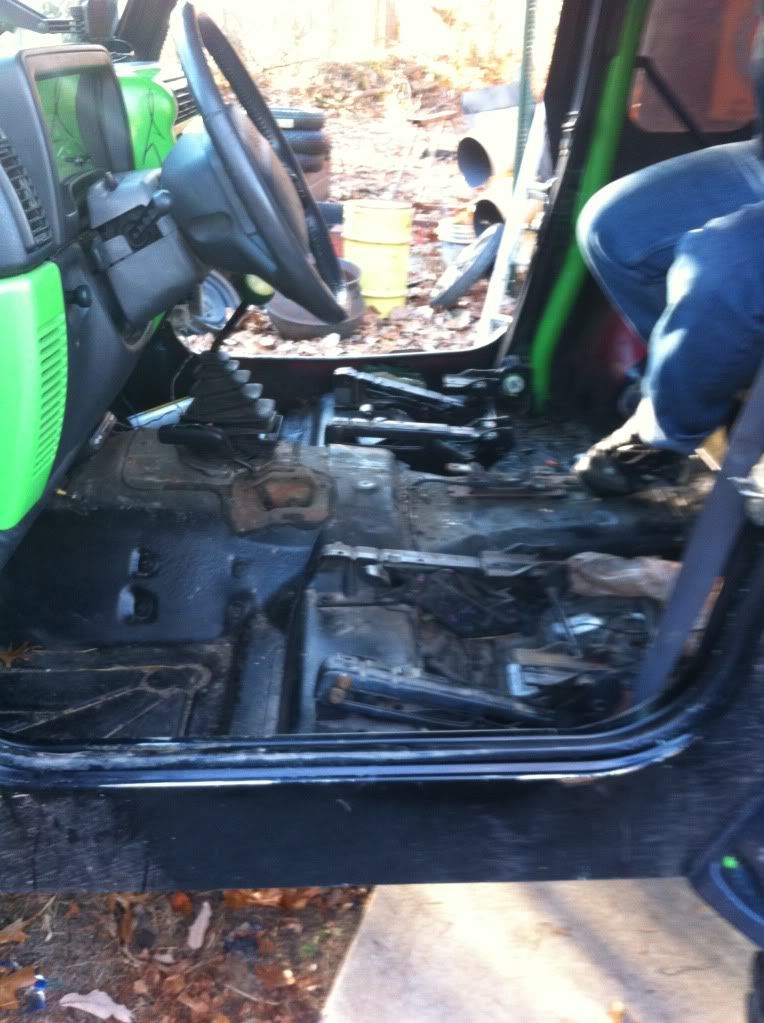 Jon and me then casme to the conclusion that the stock seat brackets would be reused in order to mount the bench seat.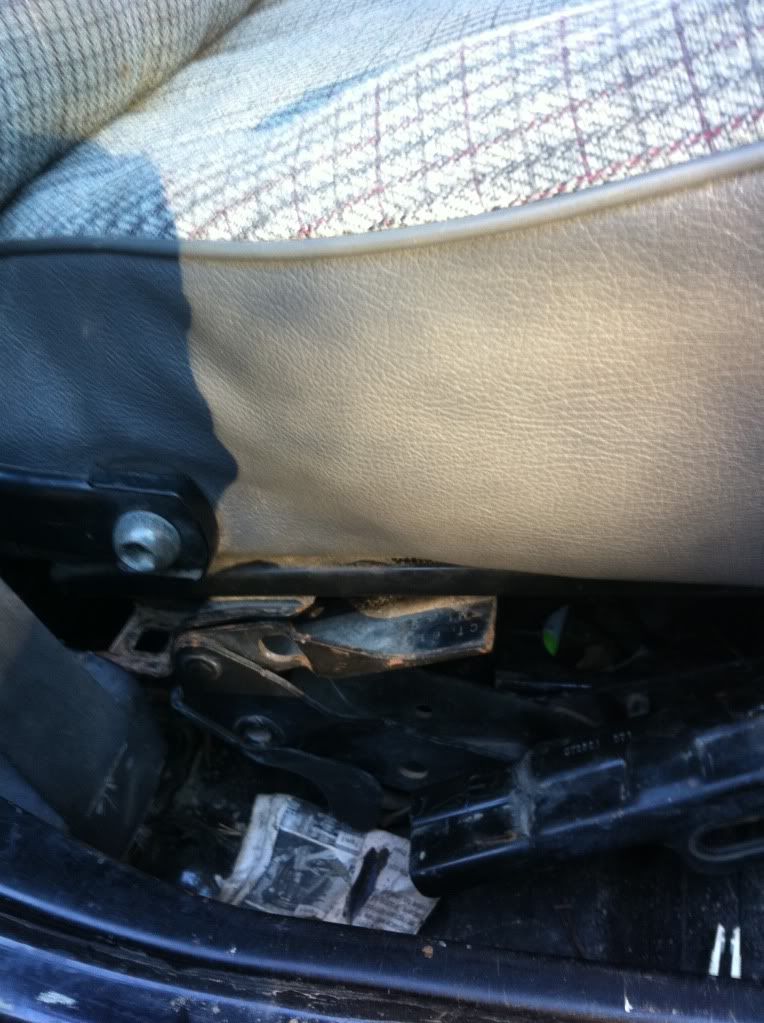 Jon then welded the bracket to make it a soild piece.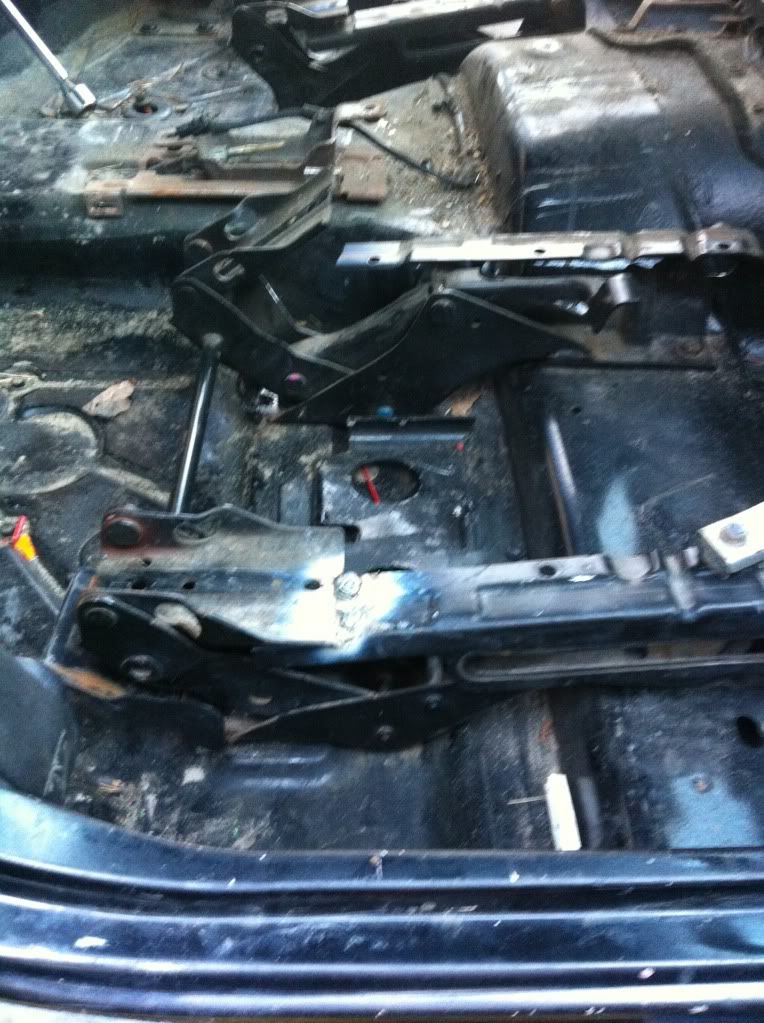 We then placed the seat in the jeep to see what we had to do to get it lined up properly.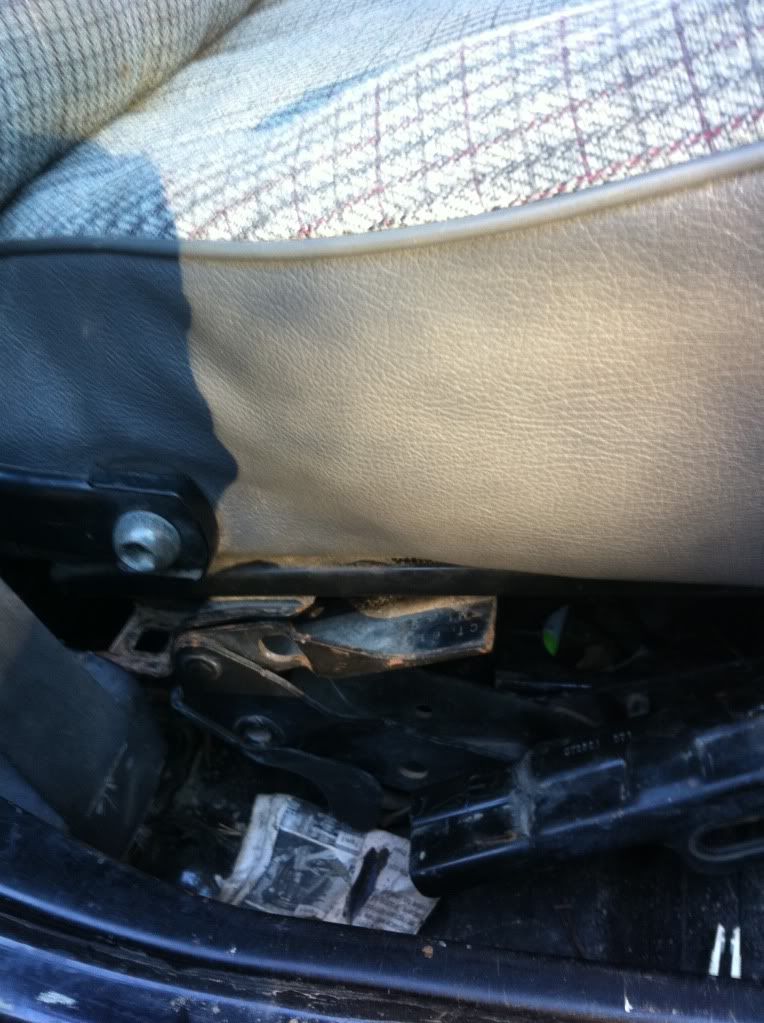 We decided we had to do two things, grind off the front lip on the slider on each side and weld a piece of flat stock on the back part of the seat frame.
We then welded the sliders to the seat bracket. We also welded the bottom parts of the seat belts to the seat frames.
here is the final product....the seat has a cover on it now it was a budget build.