First of all this is not a complicated fix...
that said, i take no responsibility for any mistakes made following this write-up
Tools needed
-basic socket set
-ratchet
-hex keys
-flat head screwdriver
-dremel
This is what you should be looking at before you start, if your throttle body and intake doesn't look like this then
STOP HERE
Start by removing the flexible tubing attached to the pvc one and the throttle body...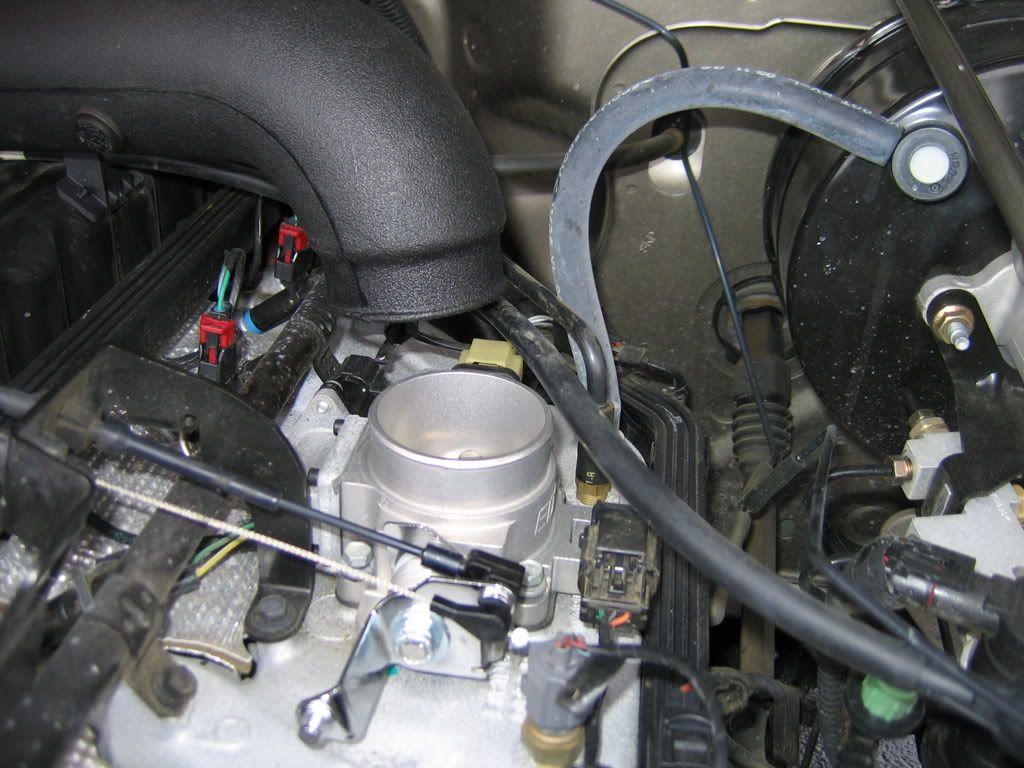 Next remove the throttle cables (didnt get a picture...sorry). the one closest to the TB just pops off like a ball socket, the other one gets removed by pulling it away from the direction the cable comes from.
After that disconnect all the wire harnesses (there should be three), they're your typical plastic catch automotive wire harnesses.
next just unbolt the four bolts holding the TB to the intake manifold and it should be free of the engine,
This is what you're fixing...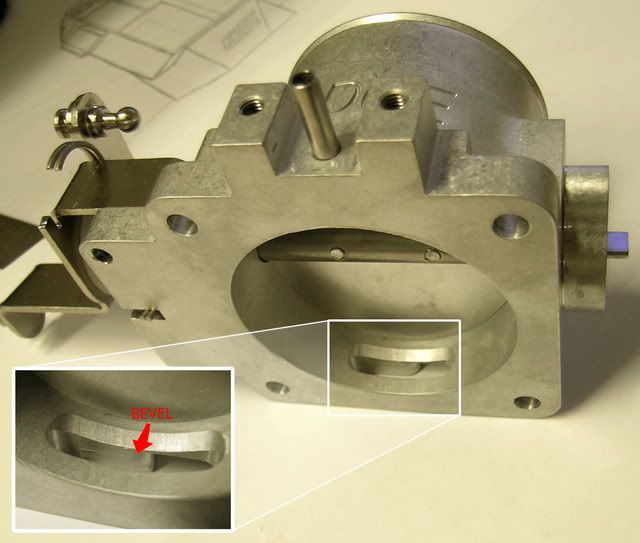 notice that there might be a small bevel already there, as there is with mine. (see below image)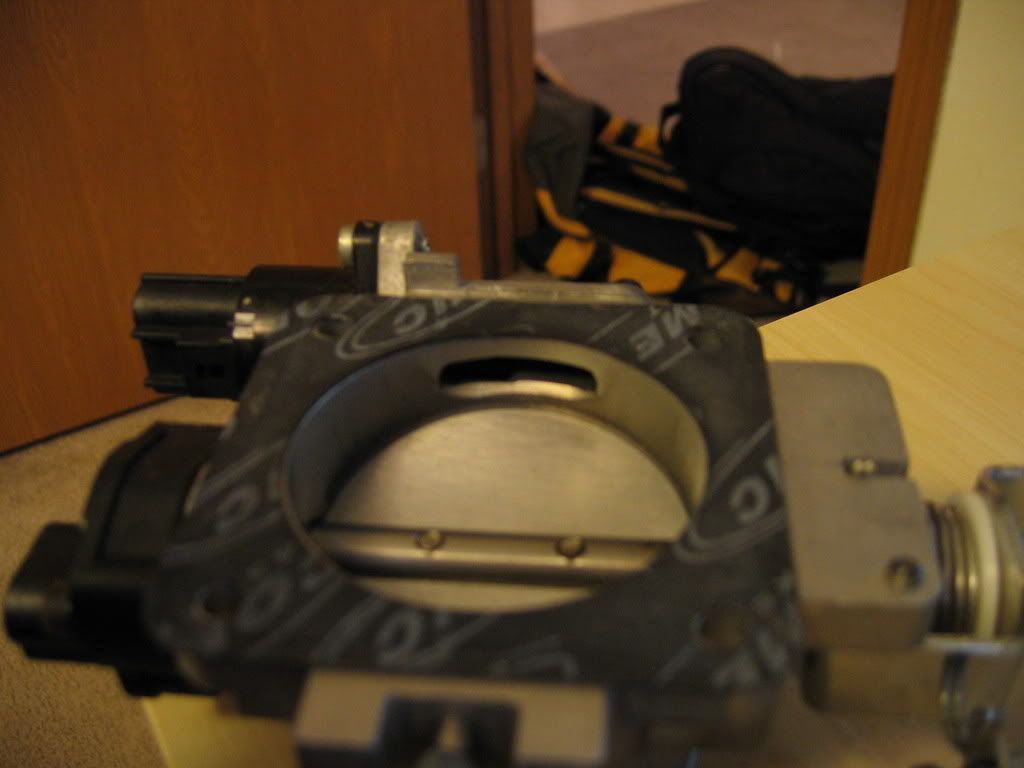 Next disconnect the sensor that is over the slot you are about to bevel (see below image) this is to keep metal shavings out of it.
as you can see who ever installed this TB put the gasket on wrong...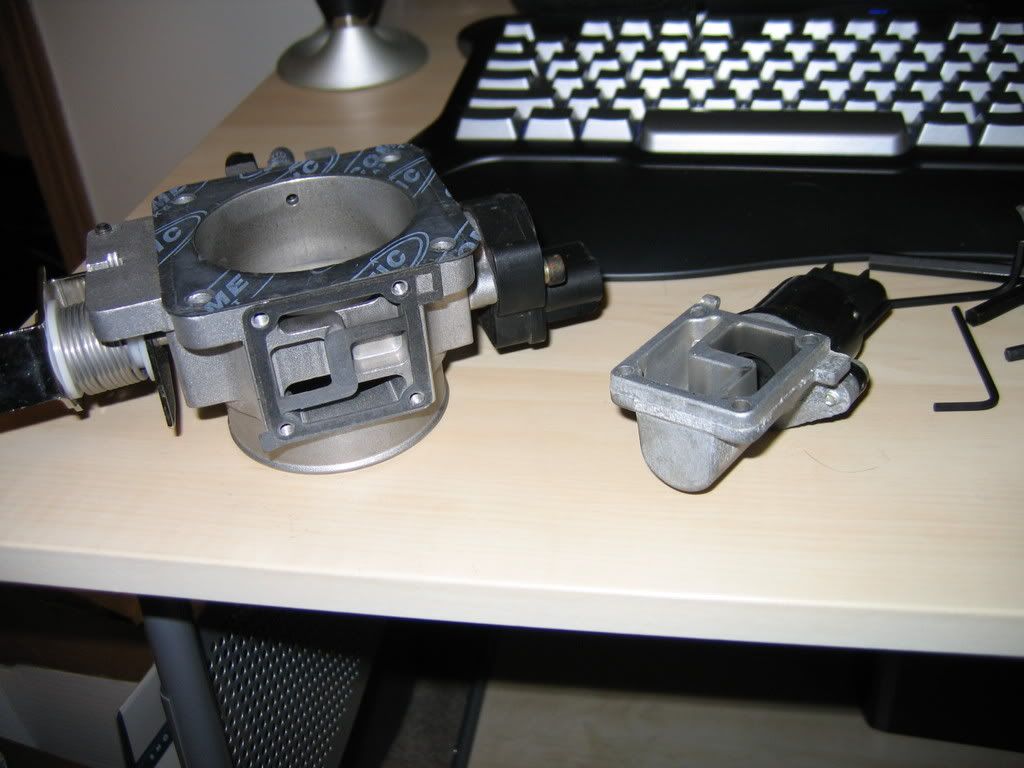 Also check your main gasket while you have the TB off to make sure none of it is hanging over into your air channel, if there is some protruding off the edge trim the portion hanging over.
This is what your aiming for (or close to it) use a dremel by opening the throttle and shaving down gradually until you get desired results. sorry about the picture quality my camera wouldn't focus this close.. as you can see, I filed very close to the closure point but made special care not to cross it.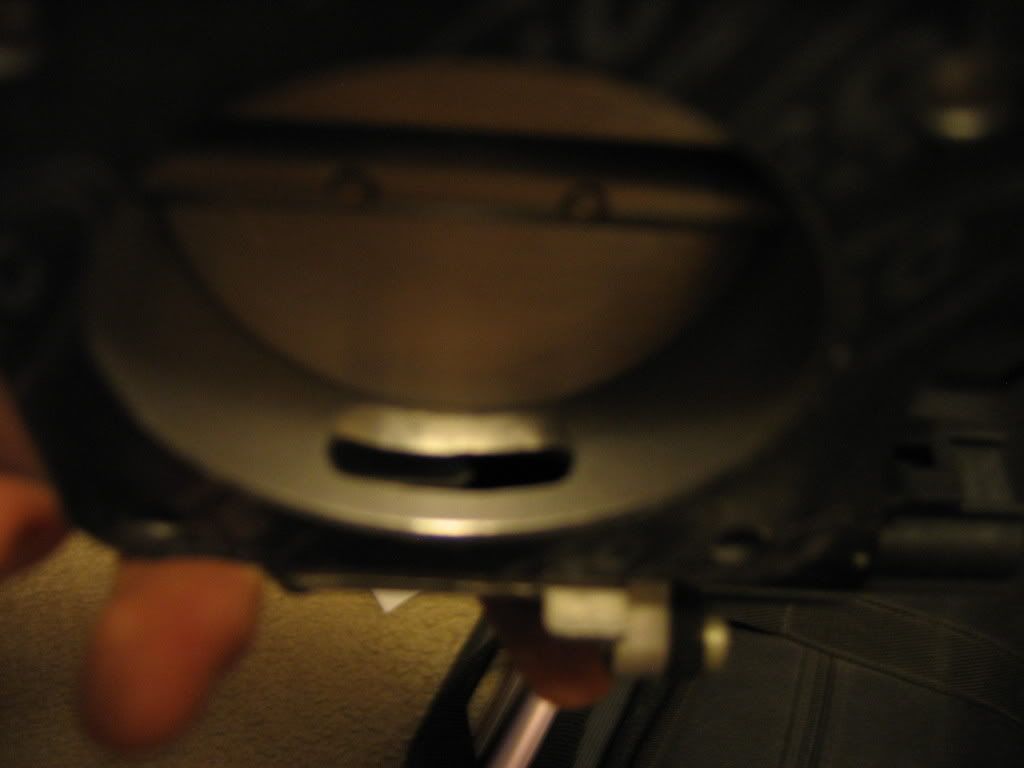 NOTE:
do not pass where the line of closure is or else you will have a bad vacuum seal and it will cause you to idle funny as well as other things.
make sure all the metal shavings are out of the TB before you reinstall for obvious reasons..
-re-installation is basically the reverse of the steps above
if you have any question please feel free to post them.
Congrats on the whistle free jeep