The first time I saw this bumper I was intrigued.
Expidition one
makes some great armor for all vehicles not just jeeps. The owners are hardcore wheelers and when designing the tire carrier they spoke with many people that wheel and asked them what they would like in a bumper. I love this bumper, its not the cheapest bumper around but I think this is one of the highest quality bumpers made. I didnt get any good pics of the installation so you will have to use your imagination!
The first thing I did once unpacking the bumper was to install the included tie in bumper braces. No holes had to be drilled it uses the factory through holes. Once you do that you can install the bumper. This is much easier if you have someone that can do the other side while you do one side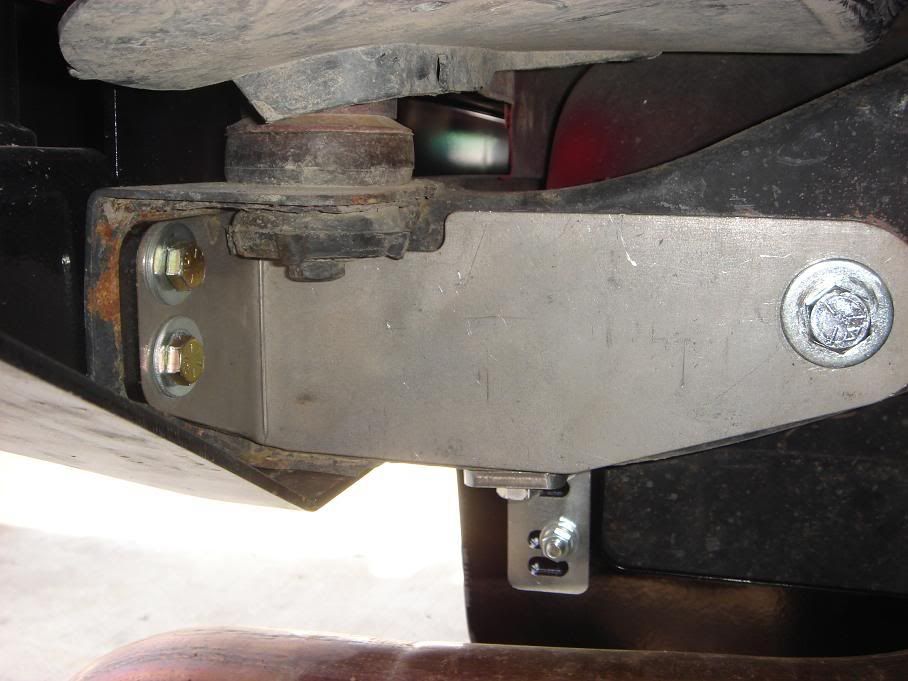 next remove the factory wheel carrier off from the lift gate. Keep your bumpstops and bolts because you will reuse them. Then I installed the plate that mounts to the liftgate. no holes have to be drilled on this kit at all. It reuses the holes that were in the lift gate from the OE carrier. Make sure to keep the bolts loose so you can fine tune the carrier later on.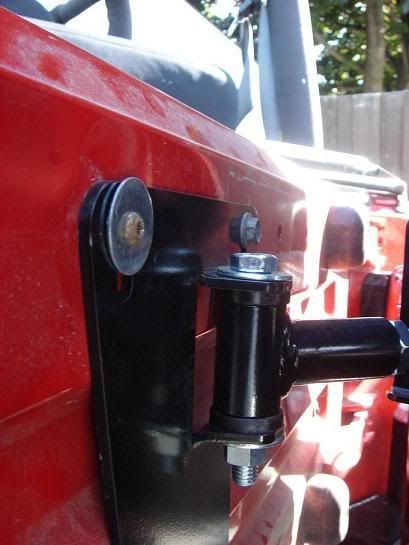 Before you put the carrier onto the spindle it makes it much easier to remove the passenger side tailight, then deal with the close quarters of putting the carrier onto the spindle. Then you will want to insert the races into the carrier by a press, or in my case a hammer and brass punch.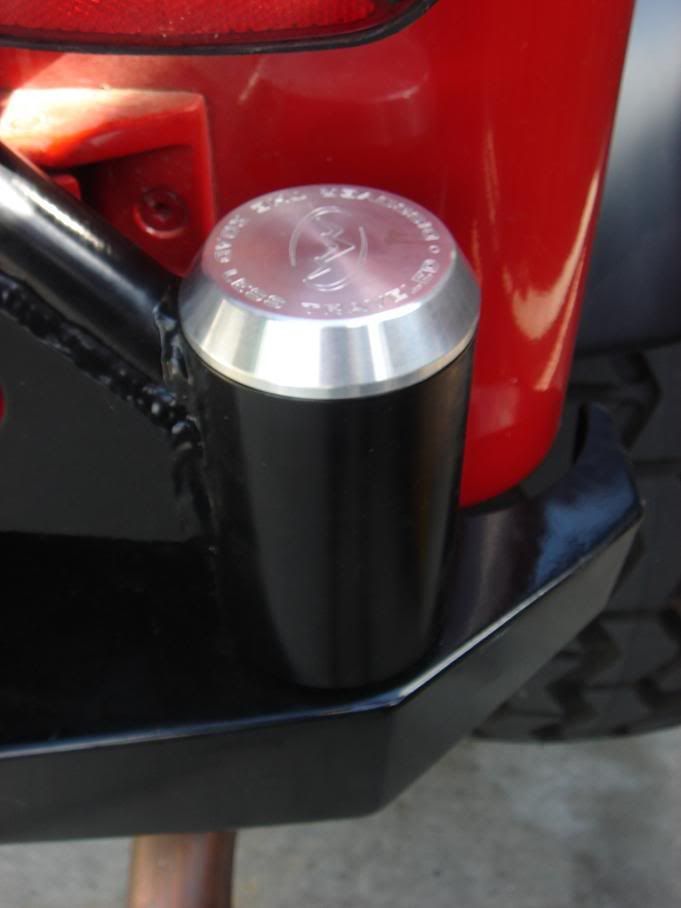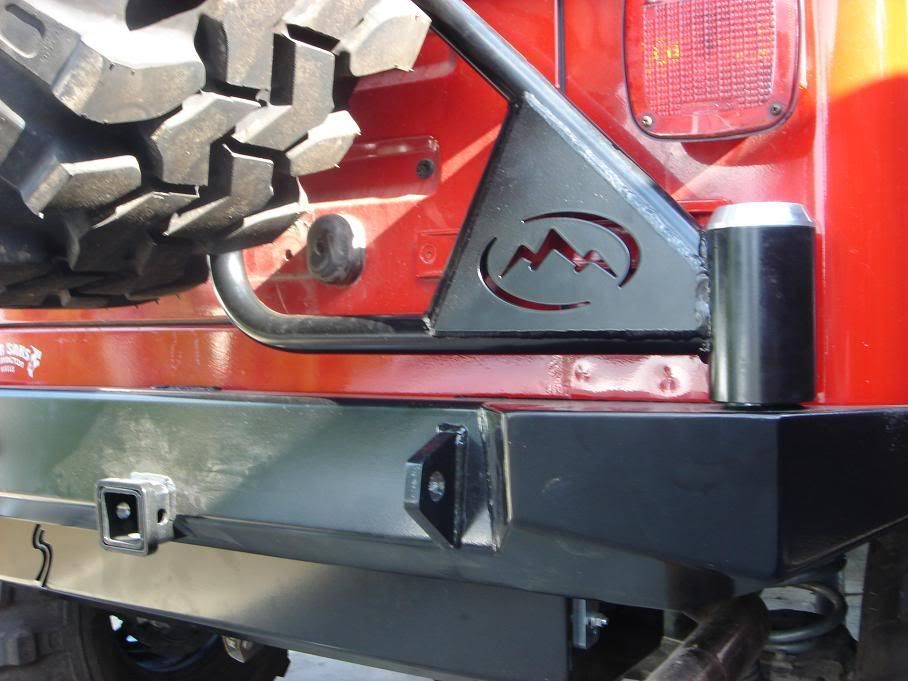 Do not tighten the carrier on yet, now your ready to install the linkage between the liftgate and the carrier. This is where the fine tuning comes in. Basically you want to make sure when the liftgate is closed that the carrier will be held snug against your bumpstop. The linkage can be shortened or lengthened depending one what you need to make it fit correctly. As you can tell from this picture I need to lower the plate that mounts on the lift gate so that it doesnt inerfere with the linkage.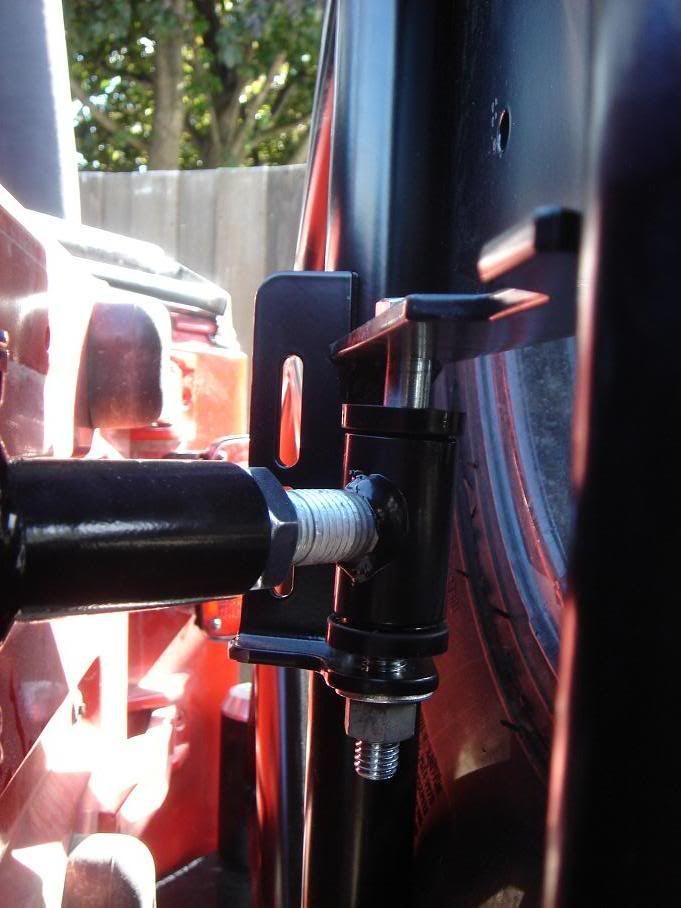 Once you get the linkage set where everything is snug, you can tighten up the plate on the liftgate, and you can remove the carrier from the spindle. Then pack the bearings, install the seal that goes onto the bottom of the carrier, reinstall the carrier and tighten it down with a 36mm socket. Lastly install the tire mount onto the carrier and the machined aluminum spindle cover. I have drove about 50 miles so far and have had no rattles or anything that resembles it not holding securely. I plan on testing this out soon to see how it does on the trails. One nice feature is how it wraps around the sides of the jeep, and notice how it covers up the gap between your tub and frame.....very slick.