So I finally got round to swapping out my boring old stock alternator (LJ 2005) for a sexy new(used) 160Amp Alternator from a 2002 Durango.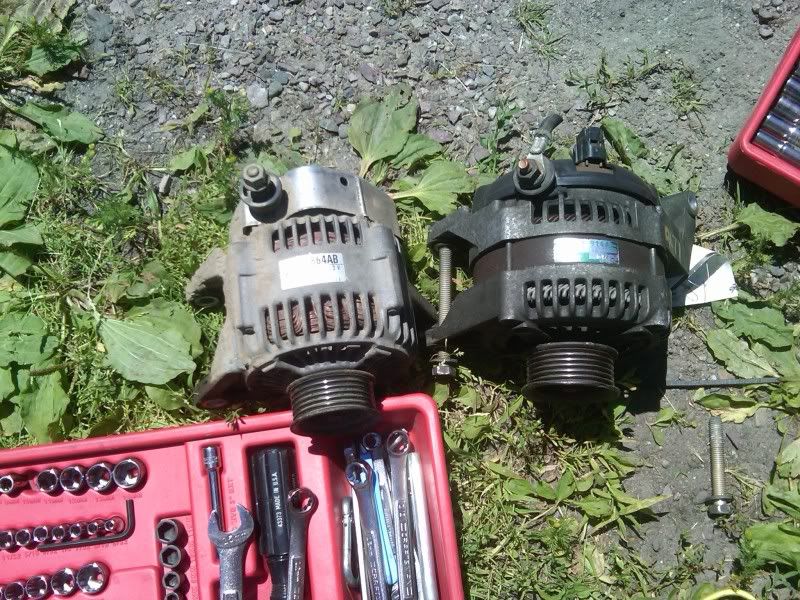 The stock alternator is on the left and the durangolt's is on the left, despite the size difference it is a direct bolt in replacement.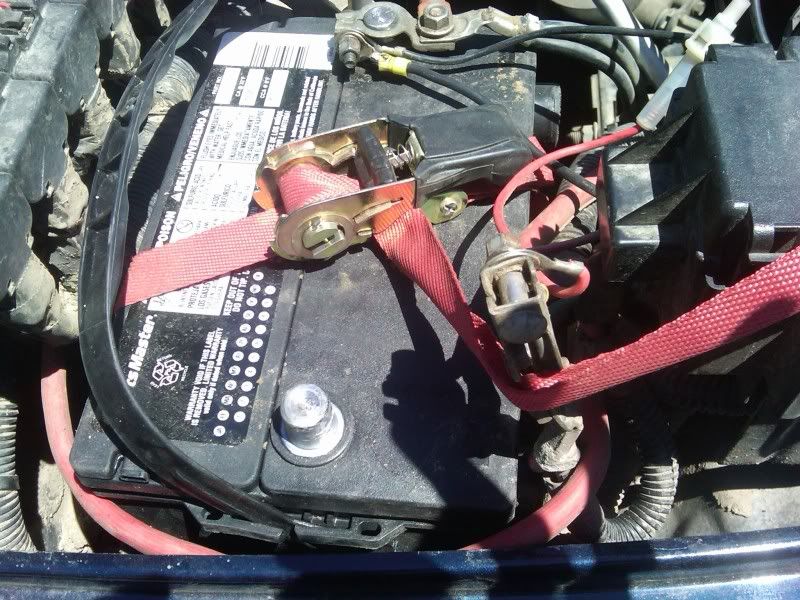 Safety 1st, safety 2nd, I disconnected the +ve lead from the battery and secured it out the way with the battery tie down, now my only danger was the scorching sun.
I had replaced the stock battery 2 days ago for a Bond platinum 34/78 (1090 CCA! for under $100), which is why it is the only clean thing under the hood.
With the power disconnected I removed the alternators 2 wire plug and the power cable that leads from the alternator to the +ve battery terminal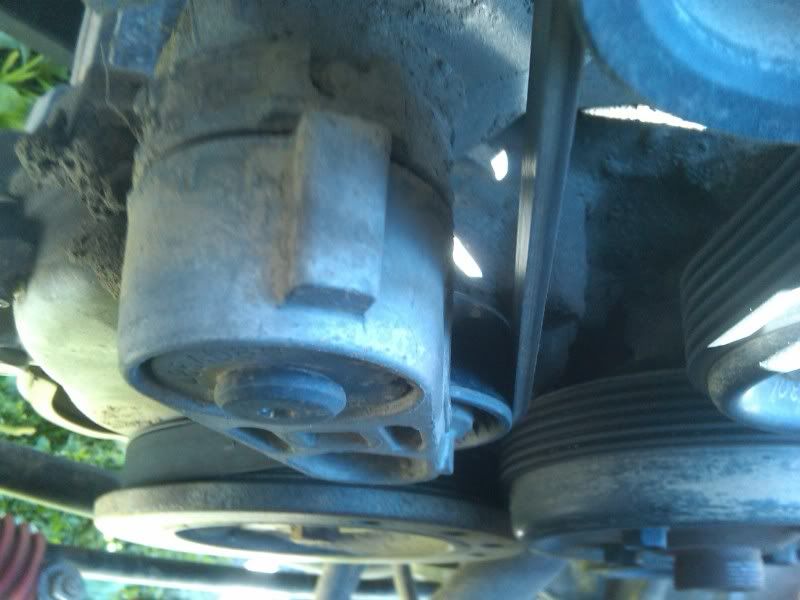 Time to take the fan belt off, I'm glad I put a flexilite fan in, now I have room to work!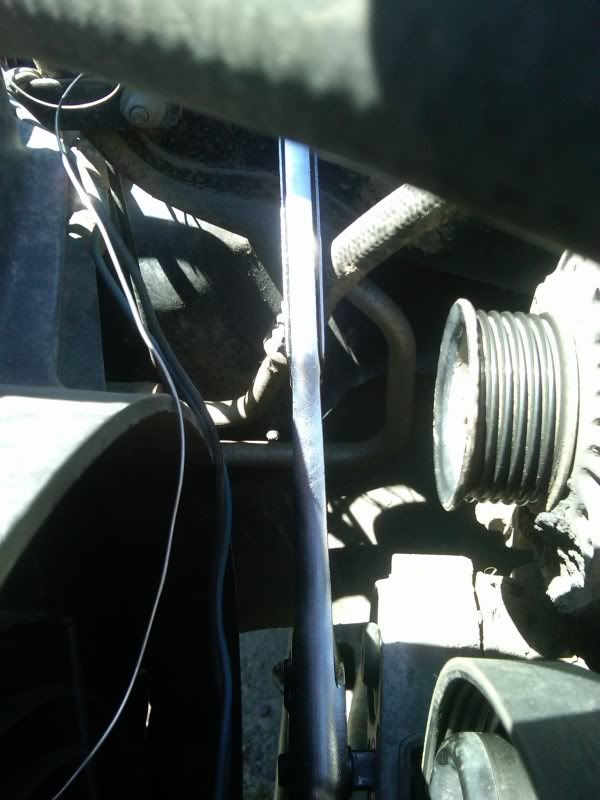 The tensioner has a 1/2" socket so it is a peice of cake to release the tension with a socket wrench and slip the belt off the idler.
Undoing the two bolts (15mm) that held the stock alternator was the hardest part of the job (they were on good), it took 20 minutes of cursing and soaking in PB blaster be they relented.
A further 10 minutes of cursing ensued as I tried to get the new alternator to fit on to the mounting bracket, it would almost go but I could not get the bolt through....
Then I noticed this, the bottom mount has a sort of nut-sert thing on it that held the bolts thread and it was stick out on the inside too far!, 30 seconds later I had tapped it out all of 1/16" and bingo! everything lined up!
I tightened everything down good an solid reattached the cables to the new alternator and the battery, re-fed the fan belt, then with crossed fingers jumped into the cab and started her up.
It's always a good feeling when not only does the engine start but it runs and there are no loud bangs or screeches. :-)
I've done a couple of tests with the 1500W inverter running an 800W drill and I can run it
alot
longer and harder before the voltage drop alarm goes off!
Comming soon(ish) Dual battery install write up and a winch install!