Here's another tutorial.
Door removal is extremely simple. There are only two difficult parts in the process: Sometimes the hinges stick, requiring a little extra oomph to get the doors off, and the other is figuring out how YOU want to re-locate your mirrors to remain street-legal.
I have included pics on how to remove the fuse for the dome light.
STEP 1:
Once you've determined where your mirrors are going, you can start the removal process. First, locate the nut on the underside of the hinge.
STEP 2:
Remove the nut (2 per door) Righty tighty, lefty loosey!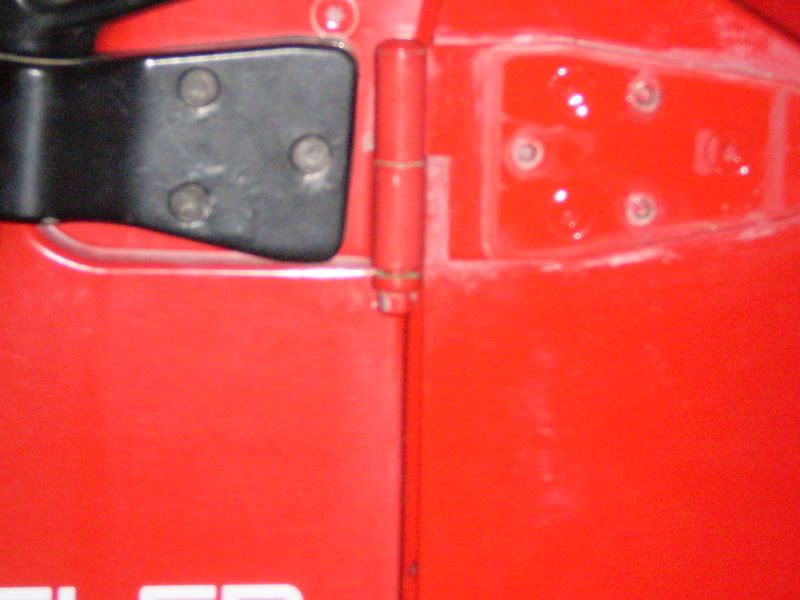 STEP 3:
Remove the limiting strap on the inside of the door. It slides off the post on the inside of the Jeep tub. It will stay attached to the door.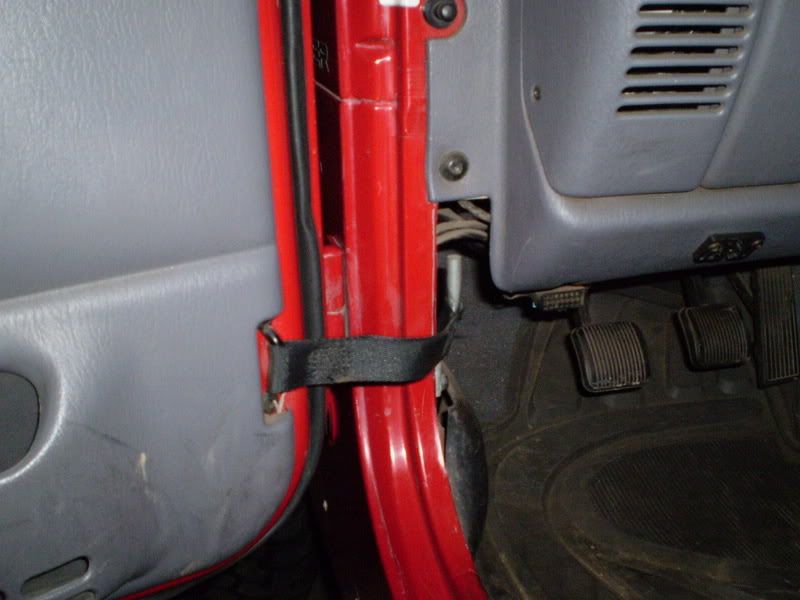 STEP 4:
Lift the door out of the hinges. (Note: this step may be a little difficult at first, but once you figure out how to do it smoothly, it's a piece of cake!)
That's it!
Now, your interior light will most likely be on. There are several ways to keep it off. The easiest way is to remove the fuse.
Click here for other options
.
Here are the steps:
1: Open your glovebox.
2: Slide the strap out of the track it's in, thereby releasing your glove box.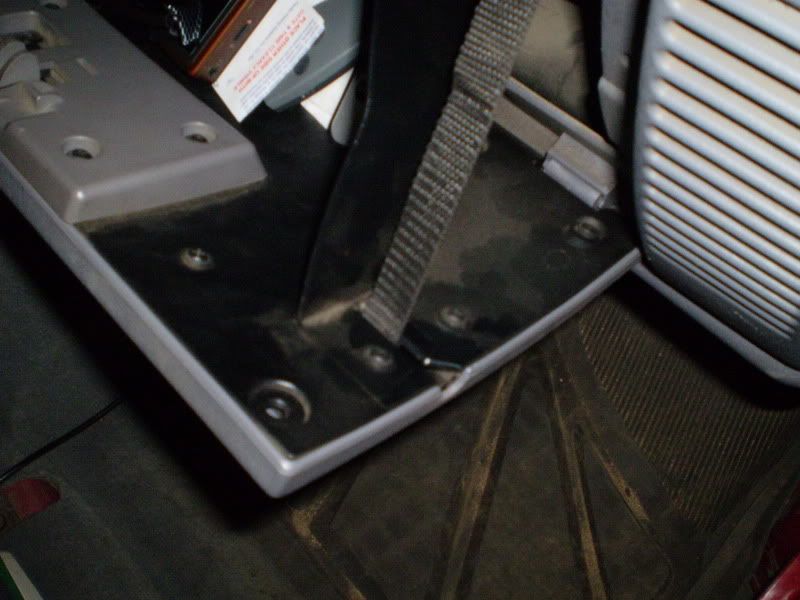 3: Remove the glove box.
4: Locate Fuse #4, bottom right fuse. (Has number "10" printed on it)
5: Pull fuse using needlenose pliers. Store the fuse someplace safe, and where you'll remember where it is for future use.
Hope this helps you guys!