In case you're wondering what and where to buy bumpstop extensions.
First off - don't get the Daystar extended jounce bumpers. What they sell is only a longer jounce bumper. As you can see in the picture above, the jounce bumper fully compresses into the cup. The Daystar extended jounce bumpers are a complete waste of money because you can't tell how much bumpstop extension they equal - you don't know how much they'll compress and they can't serve as a finite stop for your axle uptravel to prevent shock damage. There's nothing wrong with the stock jounce bumper unless you're doing high speed stuff.
Properly extending the bumpstops can be done cheaply in several ways. Understand the best place to put bumpstops extensions on the front is on the axle pad. In the rear, its on the frame end.
You can use many types of materials - aluminum or plastic are most common. Plastics need to be a high density type...HDPE, or other type capable of supporting lots of stress. Hockey pucks will work on the front if glued/epoxied down, do not bolt them down.
Sizing:
For attaching on the front axle pad, you want 3" OD.
For attaching on the rear frame end, you want 2" OD.
Methods:
1. You can use a hole saw to cut out pieces from plastic or aluminum stock. Buy 1" thick slabs of HDPE, or your preference, from your local plastic supplier. This is also good for shimming bumpstop extension if you need 1/2" or other odd dimension. If you have access to a lathe, you can also turn the extensions very easily there.
2. Buy Performance Accessories body lift pucks. These are commonly used as bumpstop extensions by many companies selling budget boosts. The "Big Block" is 3" OD, and the "Mini-Block" is 2" OD. You can get them each in 1", 2" and 3" heights.
Buy them here:
http://www.performanceaccessories.com/
(don't be afraid to pick up the phone and call)
If you want to buy a kit with the bolts in it, Rough Country sells a
2" rear kit here
.
3. Currie bumpstops replace the whole setup. They're excellent quality, and can be extended using the above methods.
Buy them from Savvy Off-Road:
http://www.savvyoffroad.com
Installation:
In front, you drill and tap the axle pad: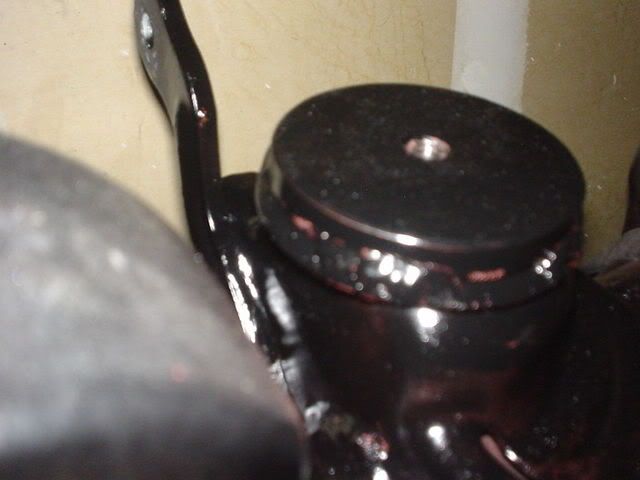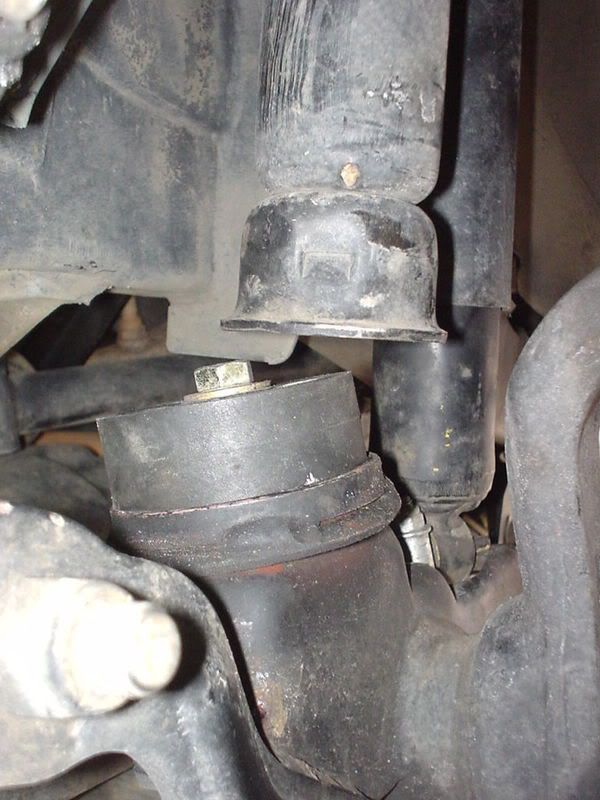 In the rear, you buy a longer bolt and install the extended bumpstop on the frame end:
Note that in the rear the bumpstop requirement changes with lift height and CV/Double cardan driveshafts. You especially need to pay close attention to determining your specific bumpstop extension requirement on the rear.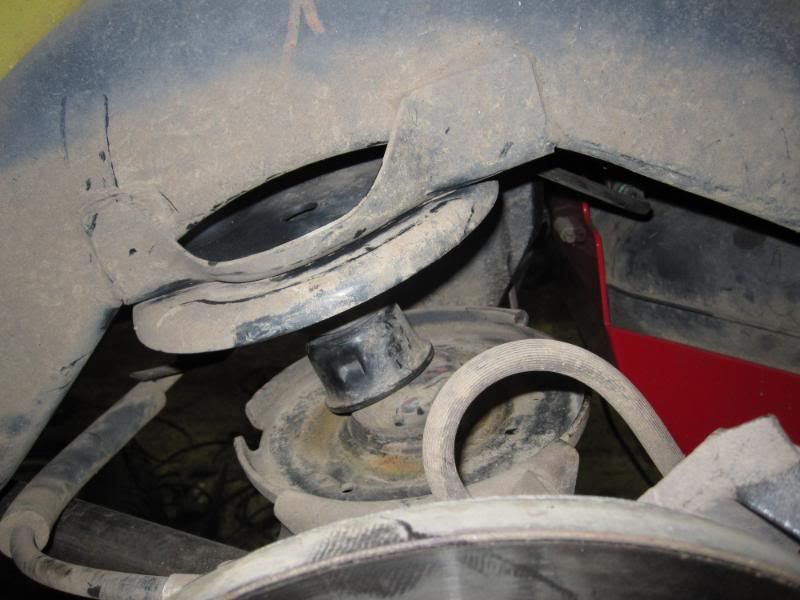 Notice the tilt changes the alignment.
Toasted/Missing Jounce bumpers:
If you've lost your jounce bumpers, they've deteriorated from salt damage or the cup has rusted out you're not out of luck. There are two sizes of jounce bumpers and bumpstop cups - front and rear.
In the junkyard, ZJ front's will fit in the TJ fronts and rears.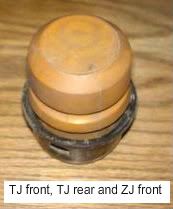 If yours are toast and junkyards aren't an option, Crown Automotive sells stock style replacements - PN is 52087636AC