I wanted to install flush mount LED taillights, but wasn't ready to cut into the tub. I like the way the Off Road only surface mount LEDs look, but not the price. Originally I was going to make a plate to bolt in place of the factory lens, with the taillight in that. Then I had an idea, what about a 4 inch PVC cap?
So I removed the factory taillight housing, put a dab of grease in each bolt hole, and positioned the cap so that it covered the oval hole and was centered. pulled it off and drilled where the grease had marked the back of the cap.
Then I put the 4 inch round LED light in the cap to see how much I wanted to shorten it.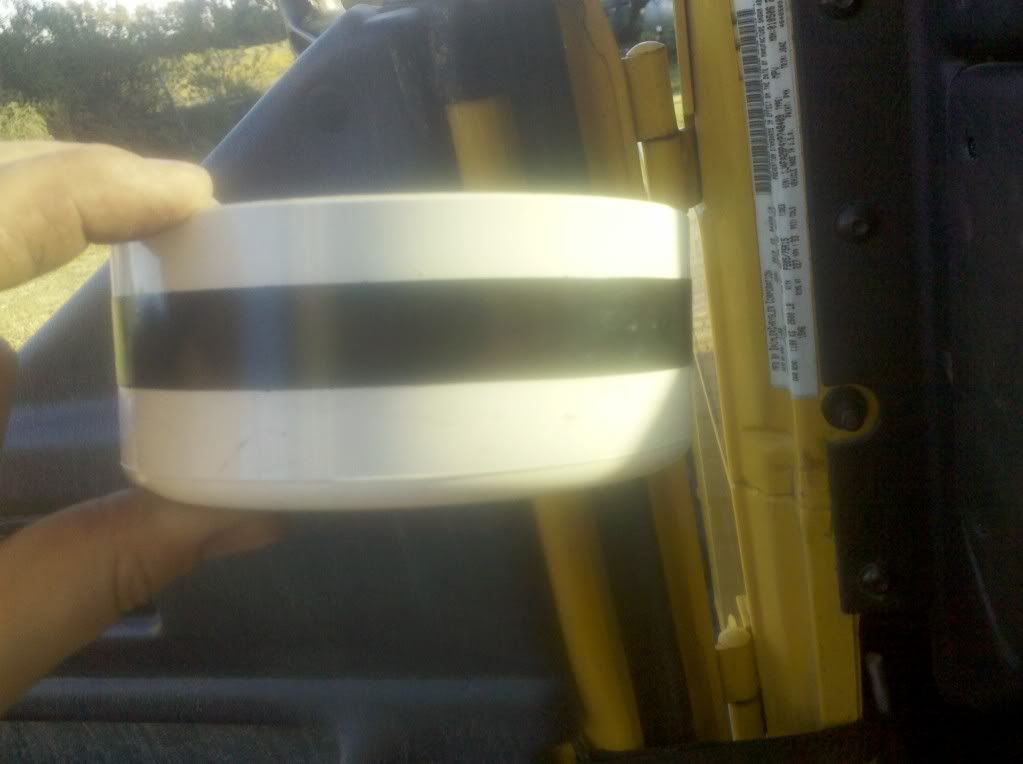 I cut a half inch off the cap. It's a little uneven, but the bench grinder fixed that.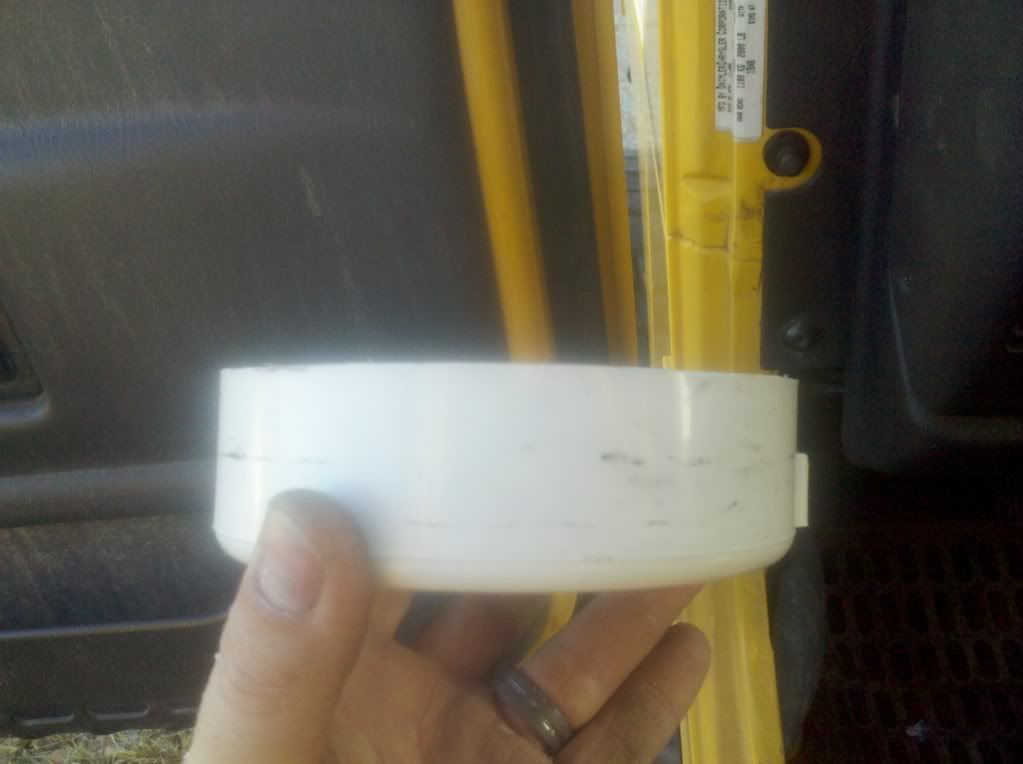 The rectangle drawn on the back of the cap was cut out, the LED had a rectangle protruding from the back. I cut this out so I could get the light in as far as possible
Next I took my air grinder, and... well I am not sure what the grinding wheel is called, but it worked great.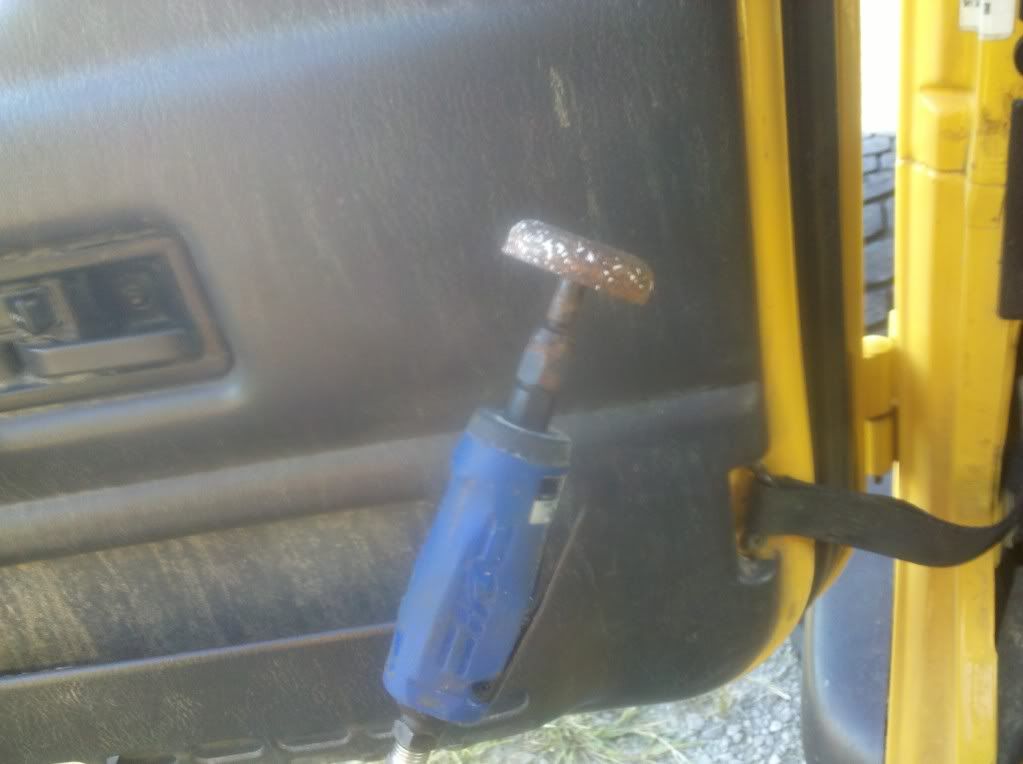 With the grinder, I removed material from the inside walls of the cap. This is done so the grommet and LED fit snug. About an 1/8 of an inch from the edge, grind a lip for the grommet to snap over.
Ok, at this point, my phone died so I don't have pic's. This is what I did. I decided to add a reverse light to the housing. I cut a hole in the side of each cap. On the drivers side it is at about 10 o'clock and on the passenger side, about 2 o'clock. In that hole I epoxied a cut down 1 inch to 1.5 inch 90 degree elbow.
I bought some LED fog lights from the parts store, and fit them in the 90's.
then I painted the housings flat black, wired the lights and fit the LED's.
Here are the results.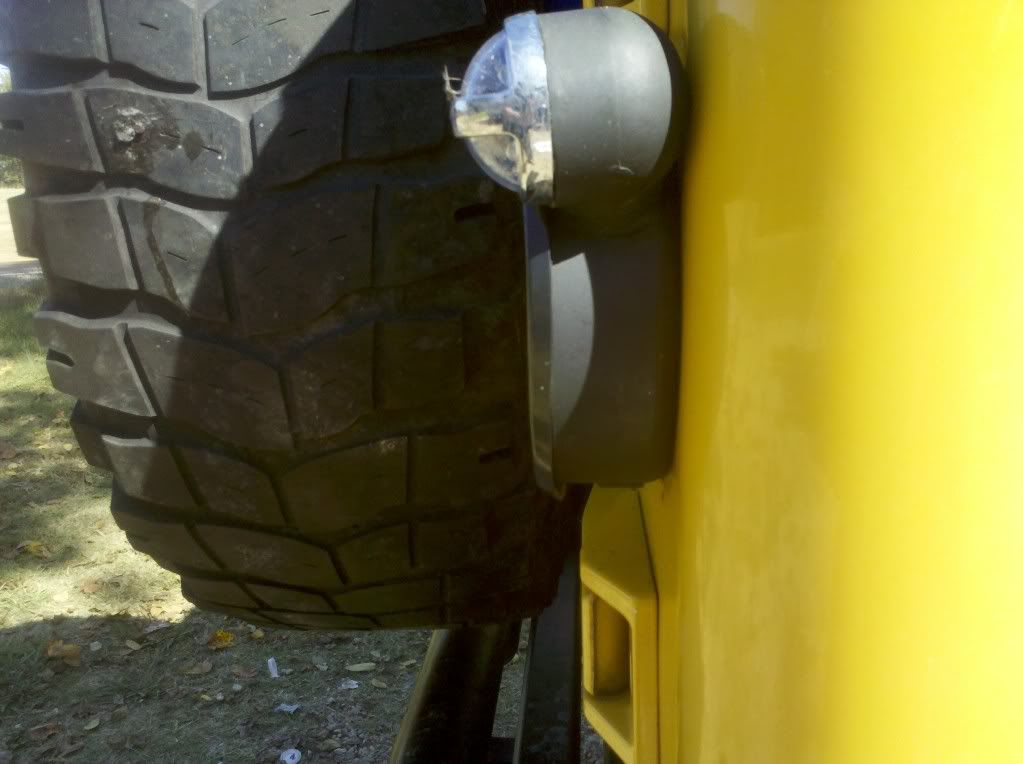 I guess I was inspired by my old Autometer Tach with shift light. I like them, they are different and bright. so, thats it. Let the flaming begin.