Registered User
Join Date: Aug 2009
Location: New Jersey
Posts: 60
Dealer trying to rip me off! Ignition Problem!
---
When I put my key in the ignition I could turn it but it was very hard and eventually stopped starting.
I took this to my local mechanic who told me the Jeep dealership wanted $750 for the a whole new steering column or something. He said the dealership claims I can't get this part alone but he pointed out bolts on it figuring he could get it off a wrecked jeep but he couldn't find one in the area. (They are old school, they don't even use email there.)
Here's what is broken and here's what it goes in to. Can anyone identify it for me and tell me where to buy one?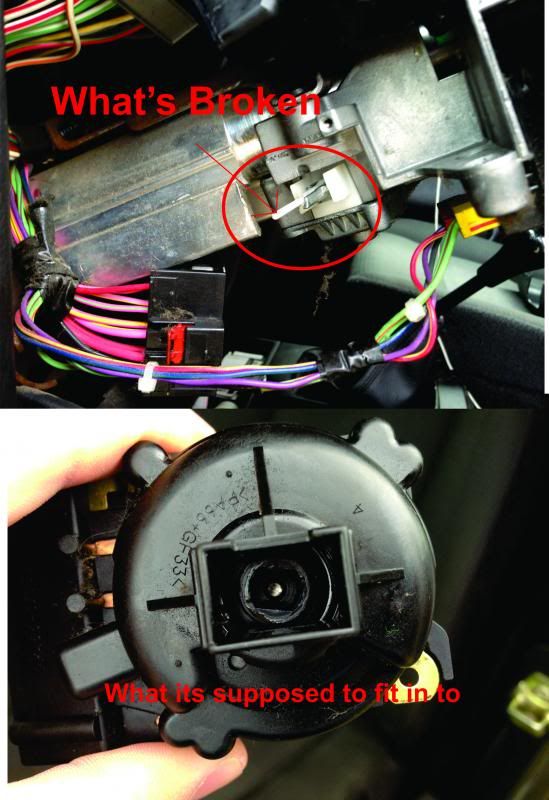 [/URL]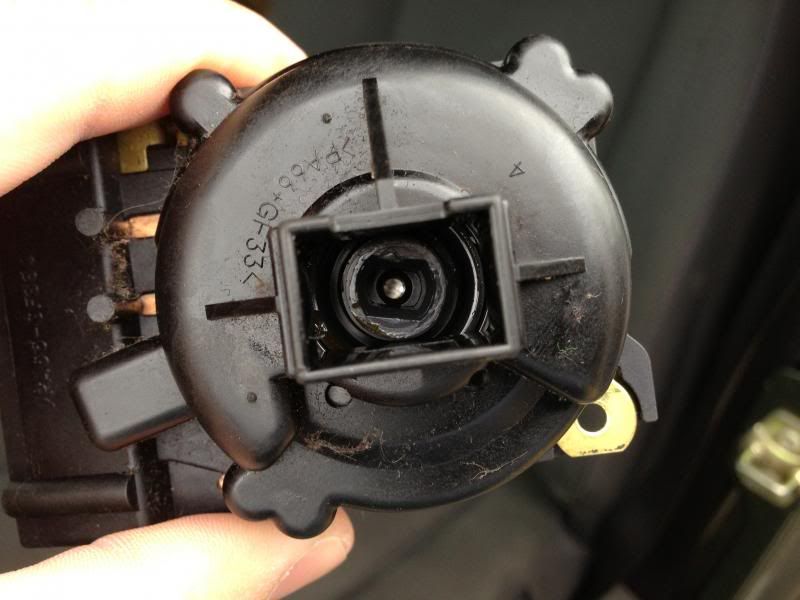 Registered User
Join Date: May 2010
Location: DC
Posts: 10
its the Ignition Switch Actuator Pin you can get it at rockauto.com for $30.00
Web Wheeler
Join Date: Jun 2008
Location: Ottawa
Posts: 4,344
Not ripping you off, you can't buy it from the dealer alone. You have to buy the whole steering column from the dealer. Mopar doesn't sell it separately.
But Dorman makes the Ignition Actuator Pin by itself at a total of like $12 (you can find it cheap anyways). Or go to your local pick and pull and get one from either of the following:
Neon
PT Cruiser
Liberty

And it is easy to change yourself. There are a bunch of youtube videos that show how to do it but you will need security torx to do it. I have done it on both my TJ (replaced with used Neon) and Liberty (one from TJ as I thought the TJ was bad before). I picked up a spare Dorman one just in case.
Want to hear rip off, the cost for the defrost pig tails for a TJ hard top. They are about $300 for some curly wire
---
Machete don't tweet
- Machete
Registered User
Join Date: Aug 2009
Location: New Jersey
Posts: 60
Currently Active Users Viewing This Thread: 1

(0 members and 1 guests)
Posting Rules

You may post new threads

You may post replies

You may not post attachments

You may not edit your posts

---

HTML code is Off

---