Been searching, looking up the spider kit on a couple of online retail sites, and can't find a different set of parts for the open-carrier vs. trac-loc D44 spider and sidegear set. Anyone know if they are the same?
Found this in the rear diff of my (new to me) 01 TJ w/ D44/ls: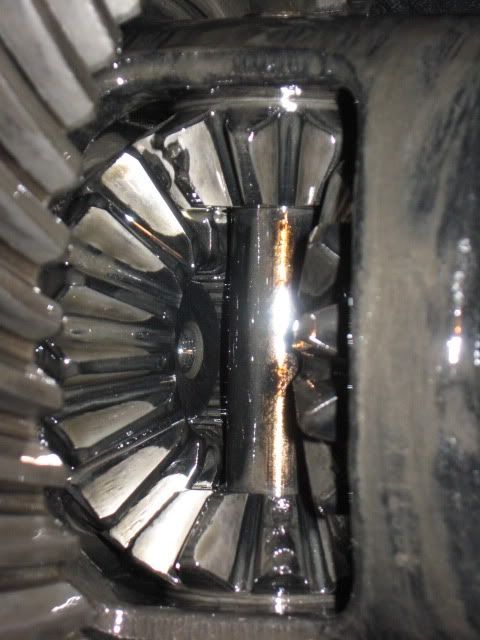 I have an old set of spiders from my aussie install in my XJ d44 -- should I just swap those in? Go new? Opinions?
Got lucky as there is no major damage to the r&p -- very small nick on one tooth of the ring. The chunks that came off the spiders were small enough to mind their own business at the bottom of the pumpkin I guess...
Thanks!