So I got tired of just leaning my doors up against the wall with a town under them and decided I'd figure out a safe cool way to store my doors and vinyl windows when they are not on my jeep (which 99.9% of the time they are off) So this is what I came up with.
Went to lowes and bought 4 of these:
Measure where I wanted them.... leveled them out... the whole 9 yards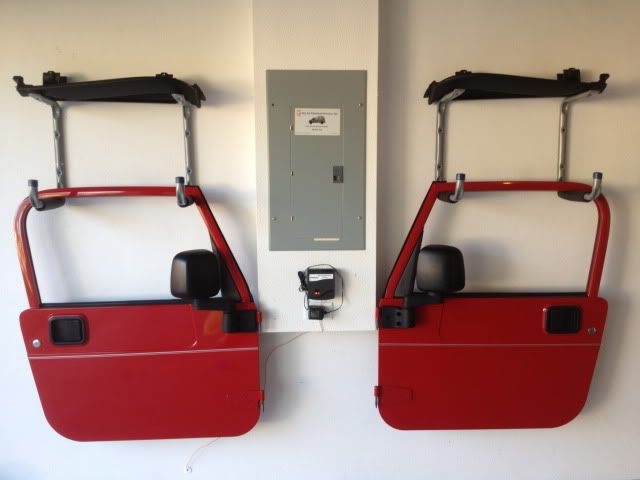 Then I decided to drill in two small pieces of velcro under each arm for the vinyl windows for the side of the jeep.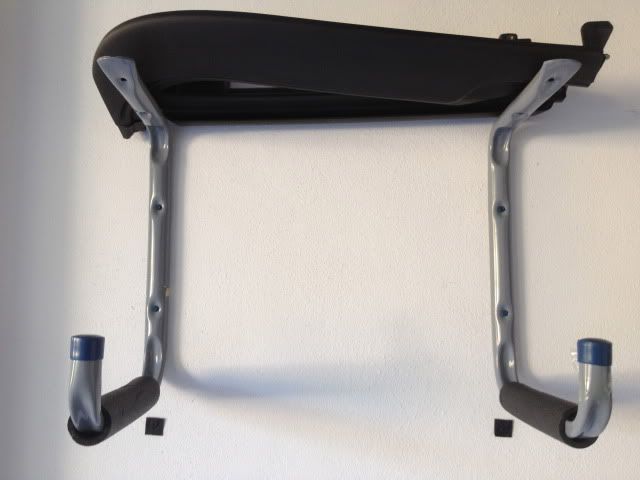 So here is the left side all on the wall and the right side what it looks like empty
Minus on door:
Holding almost everything: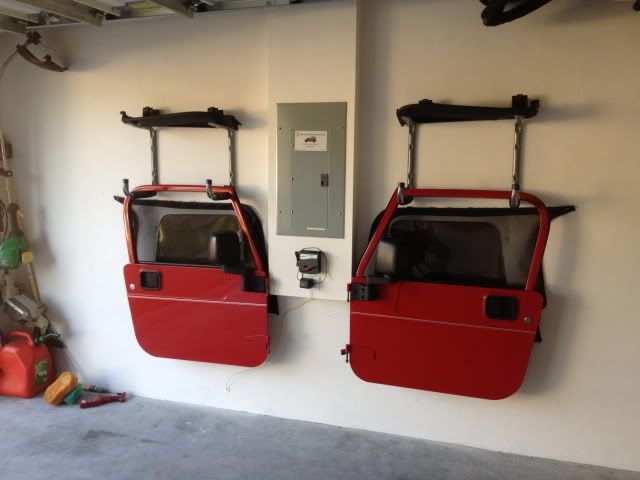 To top it off it even hold the rear vinyl window!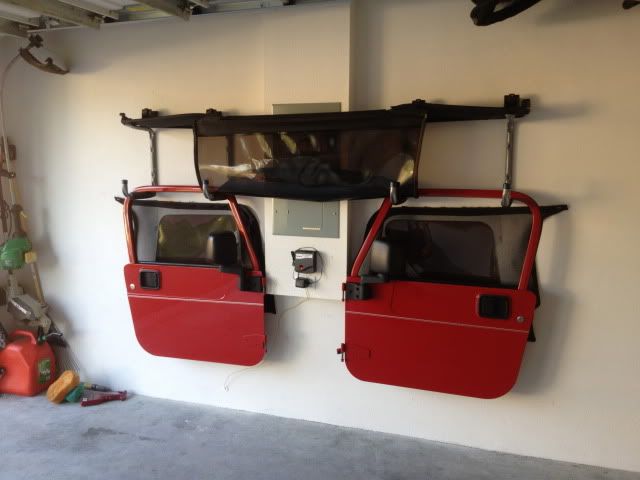 It holds everything and the Jeep still has room to sit inside the garage.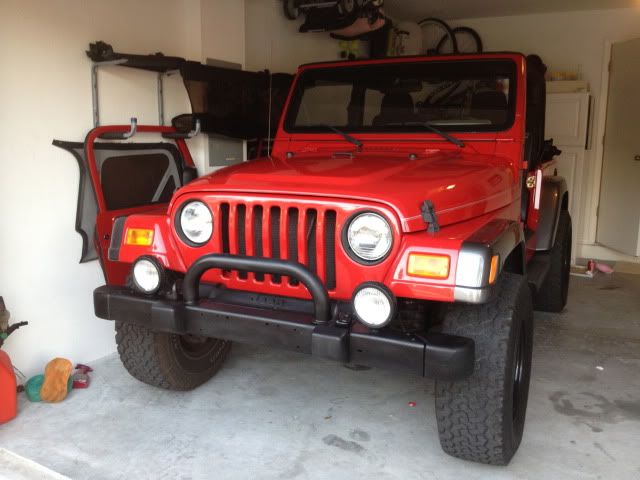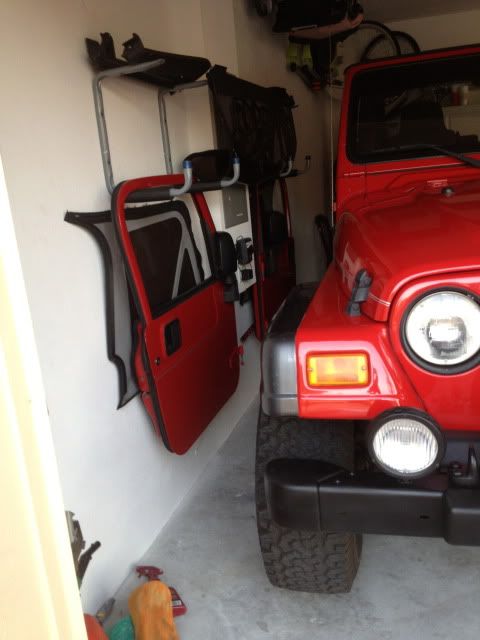 Will that's it for my thread, I hope you enjoyed and let me know what you did for your doors or if you like/dislike mine.