Just wanted to post this here for anyone looking for how to shorten the Ford Windstar Airbox, as mentioned earlier in the thread. This is how I did it anyways. Background: Airbox is out of a 97 3.8L Ford Windstar, picked it up at a local salvage yard. I put it into a 2006 LJ Wrangler.
I took the part of the airbox that the MAF sensor used to be in, and cut out the middle section.
Then, I cut a few short tabs out of some sheet metal and bolted the two new halves together. I used some ducting tape (the metal kind) to seal the inside.
Then I used some epoxy to make sure it was sealed well.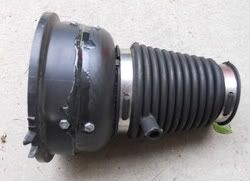 I finished it off by trimming off the extra bolt threads and using more tape around the outside.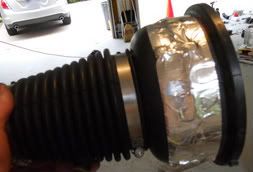 After that, the install was just about the same. I went ahead and picked up some 3 inch flex tubing from Autozone (in the ricer section I believe) and two hose clamps. This let me use the flex tubing to go through the firewall which gave me better access to the dipstick.