coolant leak when cold outside
---
See last posts, radiator problems have been solved, got other issues
I have a coolant leak and it only happens in the winter (cold outside). This happened last winter too. I had replaced the top radiator hose prior to the problem last winter. And after the problem I had bought a bottom radiator hose but by then it had stopped.
Well it just started back up today. I'm going to look around tomorrow in the daylight, but thought I'd post some pictures and see if anyone can give me advice on where to start.
Edit: There was enough coolant leaking that when I parked, the leaked coolant was basically smoking out of the engine
Coolant on inside of hood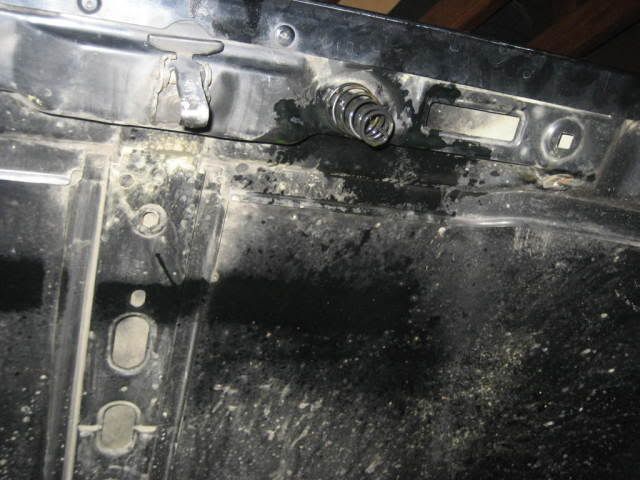 Top of radiator
Other view of radiator
Bottom of radiator
Coolant that had leaked on front axle
Thanks for any help
---
Last edited by xltj; 01-10-2010 at

10:04 AM

.