Fixing output shaft damper weight
---
Hey guys.
I was driving home, and was about a minute away, when I get this massive vibration through the entire jeep and the drivetrain. I was doing about 30mph, so I pull over on a side street, and take a peek undernieth, but I can't see anything wrong, so I decide to drive the rest of the way home slowly.
On the way, I hear what sounds like glass bottles clanking around undernieth.
So I get home and put the jeep up on jackstands, and put it in gear. Right away I see the problem on the rotating driveshaft.
This "ring" was down by the D35 yoke.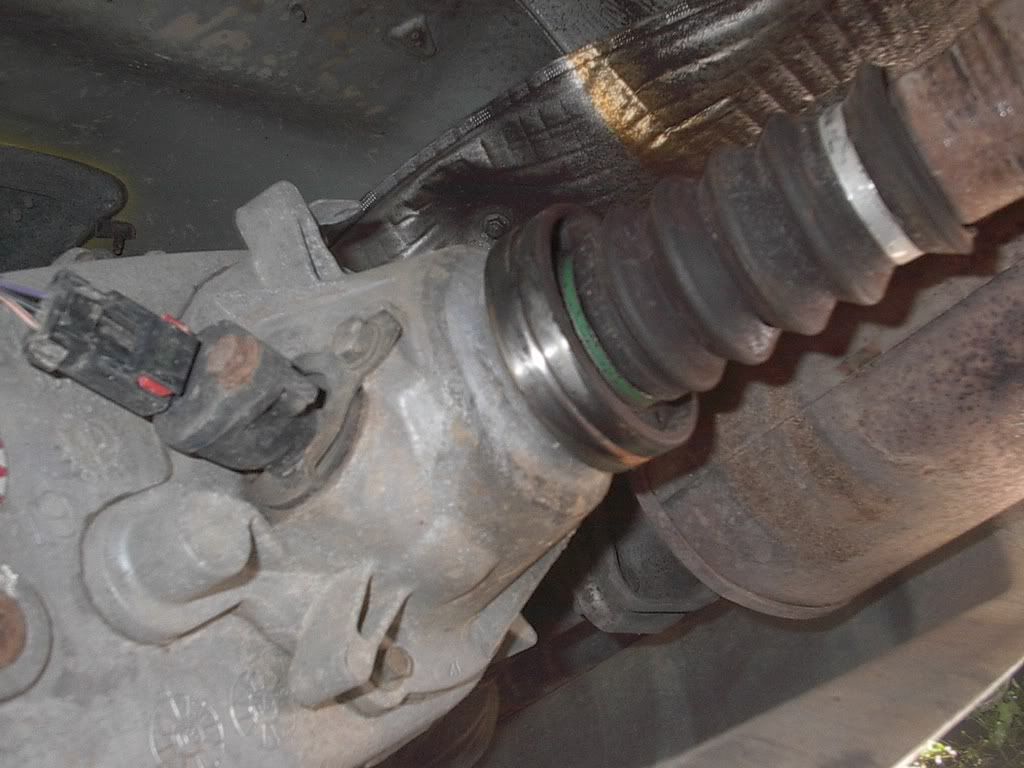 What is this thing? How did it get dislodged and how do I fix it?
I'm assuming that it was from here, but it looks like it needs some sort of spacer between itself and the T-case output to fit.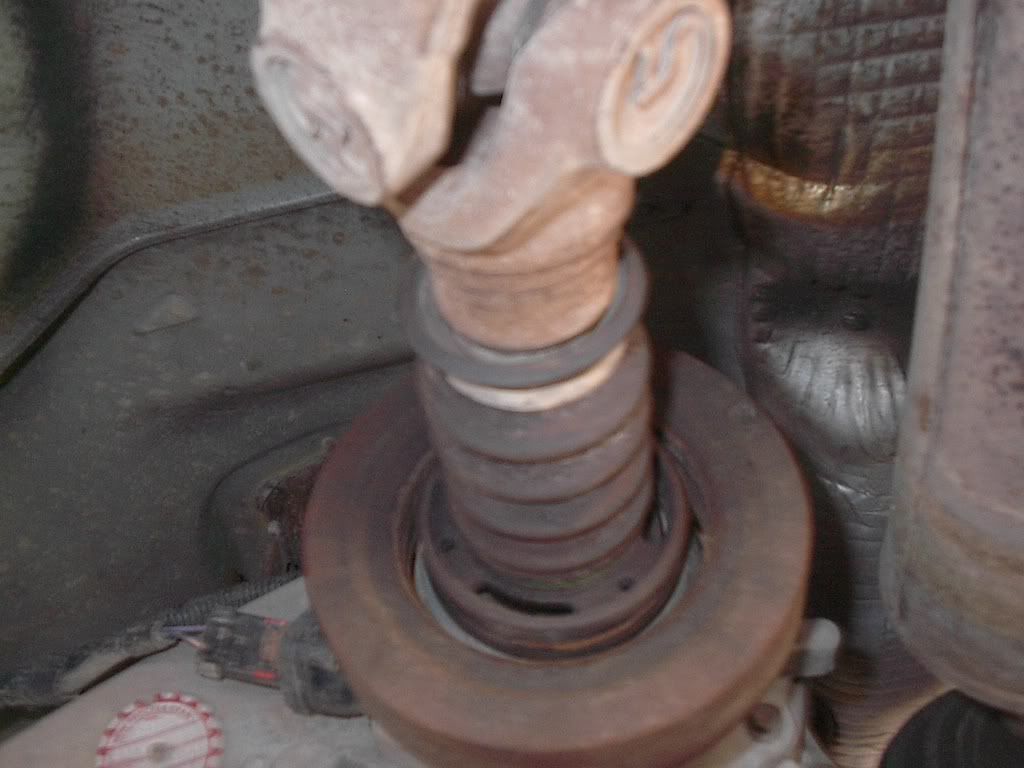 Edit: Sorry for the massive pics, I just resized them.
---
Last edited by Panici; 08-02-2008 at

12:03 PM

.