This is as good a place as any to put this. This is a quick CAD/FEA I did to show why drilling the track bar mount is a bad idea.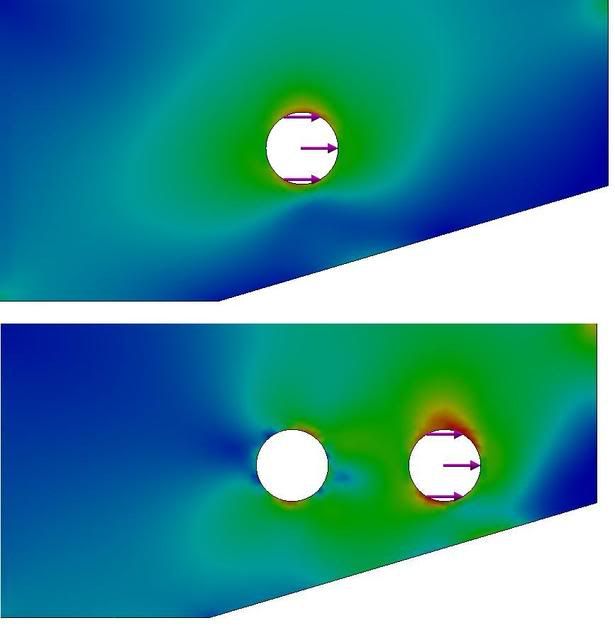 Legend:
Blue = very little stress
Green = less stress
Yellow = high stress
Red = very high stress
Pink arrows = lateral force
Think of it like a weathermap - basically the same thing - a gradient. This is a very simplistic illustration keep in mind
Notice the top bracket, with one hole, has a broad stress distribution side to side, with only a little yellow around the bolt hole. This is normal since the more low stress color the better - means the forces applied to the bracket are being absorbed by more material.
Now notice the bottom bracket, with the redrilled hole. Notice how the stress is concentrated to one side of the bracket, and how there is a large amount of red around the new bolt hole. Also notice how the previous hole creates a problem - it blocks the stress gradient from extending to the left side of the piece. Most importantly, notice how the stress gradient extends into the edge of the material - right where unlimited4x4's mount ripped.
So the take home message is, if you're going to re-drill the hole, thats fine, just weld a 3/16" or 1/8" plate over the existing mount to reinforce it and prevent this from happening.