installed an aussie locker last weekend and got to do some
drive time around town with it. no complaints about it, the
clicking noise is minimal. took about 2 hrs to install total.
the hardest part was getting the carrier out of the pumkin.
otherwise, the install is so easy, even a caveman could do
it.
took the jeep out to hidden falls yesterday with
the centex offroad guys and lemme tell ya its a night
and day difference with the front locker. there were
three points that i had to either try multiple times to
get up or i had to be yanked up. the lj walked right up
all of the difficult spots. i will start advising that any
kind of locker should be the 1st mod you make to a
jeep.
i did get a flat tire on the trail - sheared the threaded
part of the vave stem right off on a rock. never saw
that happen before. here's a few pics...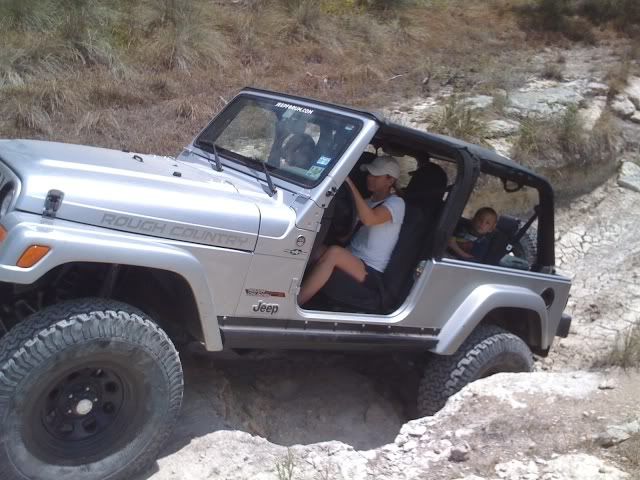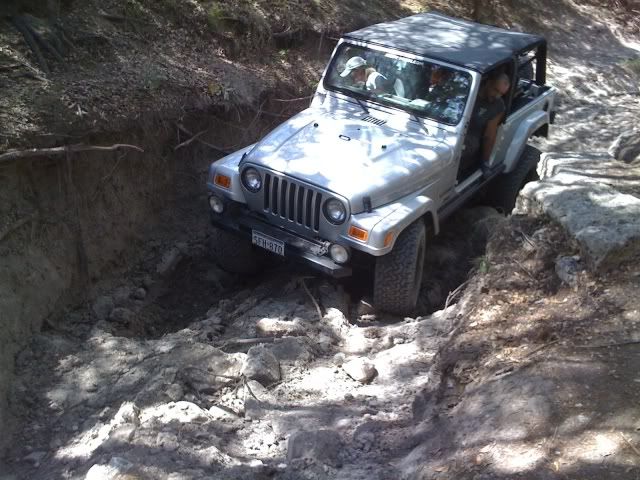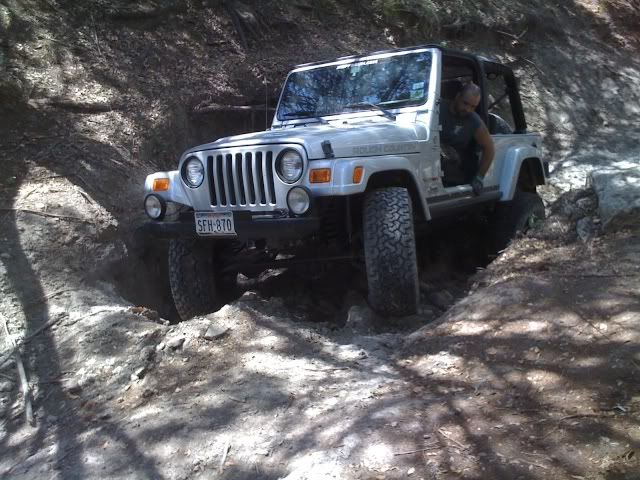 tryin to get the hell out of the way while my wife was driving up the stairsteps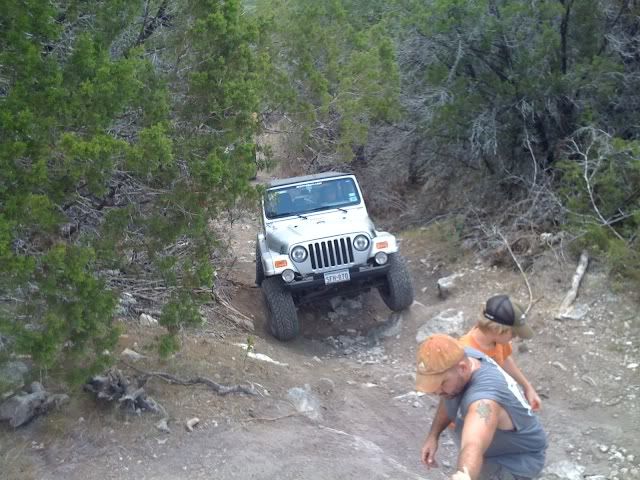 all the flex i can get till the new brake line extensions get in