krughzn
Name: Mike Krugh
Username: Krughzn
Mods:
2005 Jeep Wrangler Unlimited Auto
• Savvy Aluminum Gas Tank Skid
• Savvy Aluminum Full Corners
• Savvy Stainless Steel Wrecking Ball Tub Rails
• Savvy Aluminum Rockers with Chromoly Sliders
• Savvy Aluminum Front and Rear Bumpers
• Savvy LED Tail Lights Billet Housing
• Savvy Aluminum/Steel Under Armor –
• Savvy Aluminum 1" Motor Mount Lift – Integrated into Under Armor
• Savvy Aluminum 1.25" Body lift – CNC Milled
• Savvy Steering Box Aluminum skid
• Savvy Aluminum Bumper Guards
• Custom Hi-Steer by Blaine with hydro assist
• Custom mid arm 3 link front and 4 link rear
• Currie 4" HD Coil Springs
• Currie Rear Universal Antirock - CE-9902-18
• Currie Front Rock Jock III, Detroit, 5.38s
• Currie Rear Rock Jock III ARB 5.38s
• Vanco 17" Big Brake Kit with Master Cylinder
• Metalcloak Aluminum Oveline Fenders and Flares
• Currie 35 spline axle shafts
• Fox reservoir Shocks custom tuned by Wayne from Alltech
• Novak Transfer Case Cable Shifter
• Poly Performance Front/Rear Shock relocators
• Poly Performance LJ Roll Cage
• Alcoa Aluminum rims with OMF Rings
• Wrangler MTR/k 37" x 12.50" x 17" Tires
• Tom Woods Drive Shafts
• Derale Transmission Cooler with temperature gauge
• Warn M9000 with relocated solenoid pack
• 241 transfer case
• Viking Off Road Synthetic Winch line and Safety Thimble
• Rampage Soft Top
• I still have to install a 14" LED light bar in the front and two LED reverse lights.
Story:
I bought my first Jeep back in February of 2011. I found Jeep Forum shortly thereafter. The first person I met on the forum was a YJ fella named Joe Dillard. I had posted a question about a car hauler and he immediately PM'd me up and told me everything I needed to know about trailers.From there, Joe introduced me to Blaine and I had him build my Jeep. After building it up to where I figured I was just about done with the big stuff, I was told I should talk to Gerald about selling the Test Mule. Short story long, I bought it.
The Mule was set up almost perfectly. There were just a few things I wanted to change. I had Blaine swap in a 241 transfer case, replaced the Rancho shocks with Fox reservoirs and had them custom tuned by Wayne at Alltech.I had been talking to Blaine about his mid arm lift for quite a while and he knew it was on my list of upgrades I wanted done. Shortly after, I found a buyer for my Currie Hi9, ordered the Currie Rock Jock front and waited for Blaine to have the time, and Currie to finish building the axle.
I was lucky enough to not only have Blaine build my Jeep, but to have Joe Dillard help him. I couldn't think of two other people I'd trust more than them. I went up there every weekend and whenever else I could. It really is amazing to watch Blaine work and see how his mind works. When they finished, I couldn't be happier with everything they did. Blaine has taught me a lot in the two years I've known him and am really honored that he built my Jeep. I've only been able to wheel it once since I got it back, but there will be years of enjoyment to come from it.
See you on the trails.
Pictures: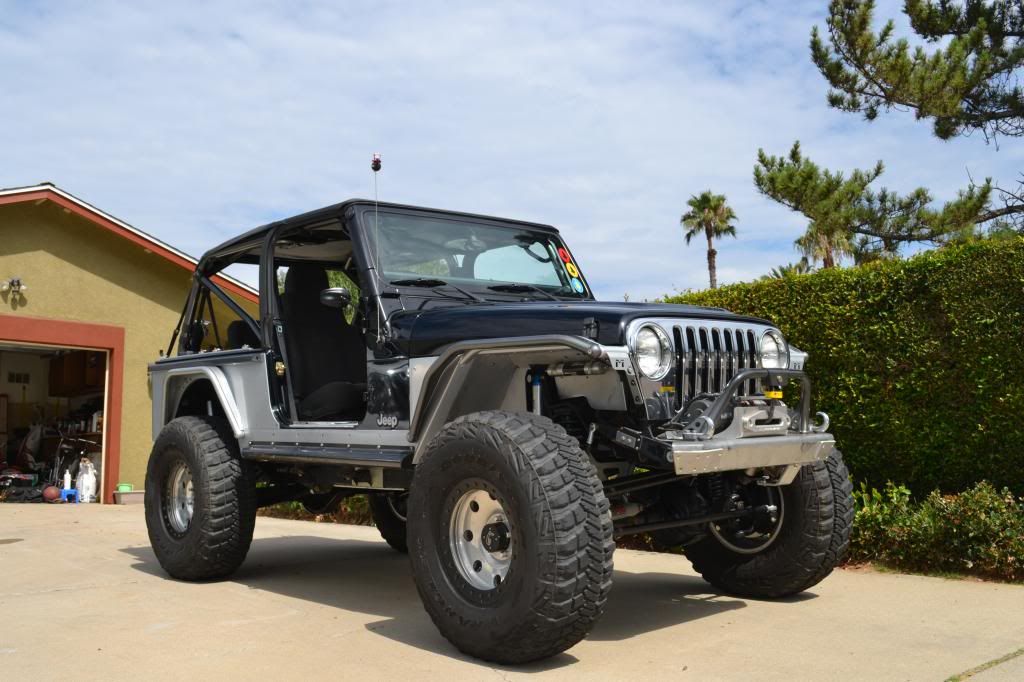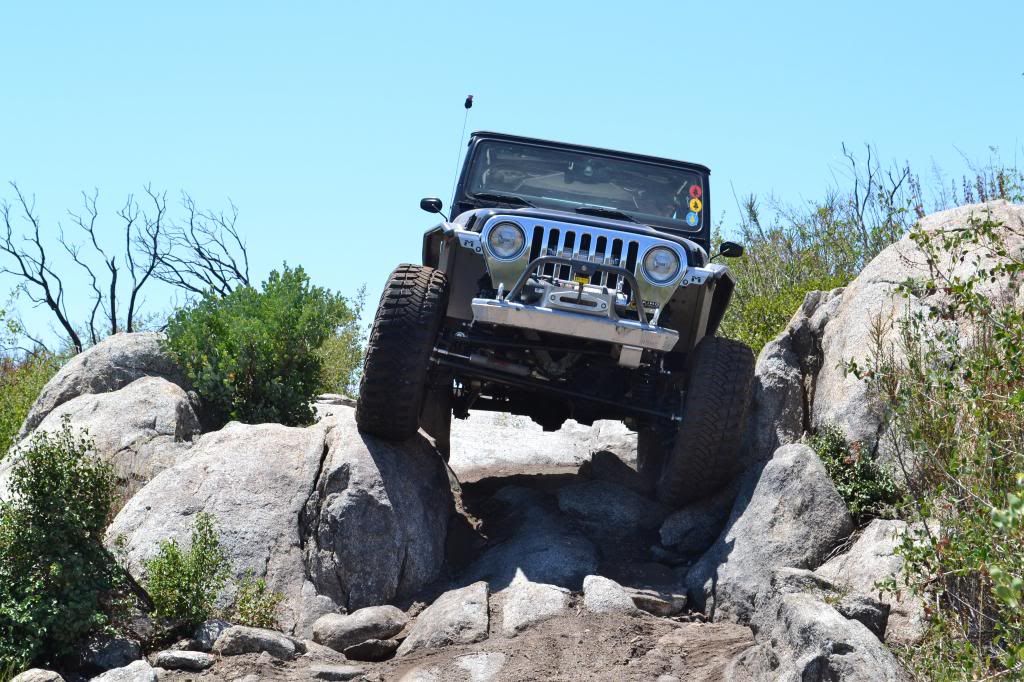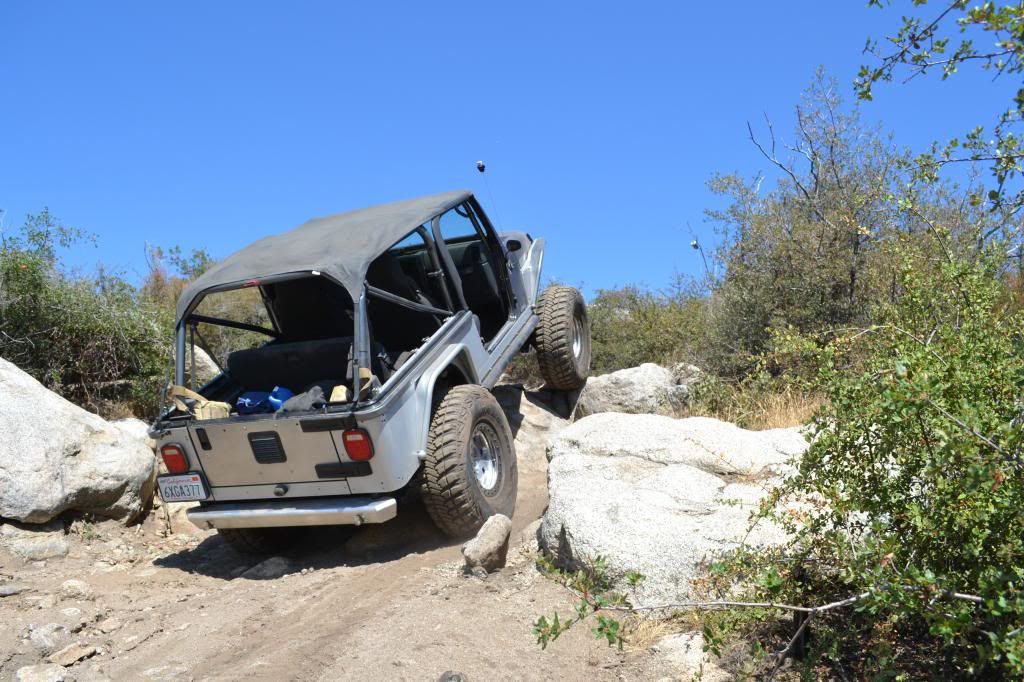 EugeneTheTJ
Name: Chris
Username: EugeneTheTJ
2003 Jeep Wrangler Sport
4.0/NV3550/NP231/4.88 R&P
35" MTR Kevlars on 15" black ProComp alloys
Mods:
>HP D30
-Spartan Locker
-2003 TJ Shafts and Unit Bearings
-Black Magic Brake Pads
-Centric Premium Rotors
-YJ brake lines
-Solid Diff Cover
>Ford 8.8 Rear Axle
-LSD
-Black Magic Brake Pads
-Centric Premium Rotors
-ECGS E-Brake Cables
-ECGS Driveshaft Adapter
-Solid Diff Cover
>Suspension/Steering
-BDS 3" Front Coil Springs
-RC 2.5" Rear Coil Springs
-Currie Johnny Joint Control Arms front and rear
-Currie Currectlync 1-ton steering
-Currie Johnny Joint Trackbars front and rear
-Mismatched shocks
>Other
-Advance Adapters SYE
-Cut down XJ Double Cardan Driveshaft
-Warn M8000 winch
-JKS 1.25" Body Lift
-Brown Dog 1" Poly Motor Mount Lift
-DieHard Platinum P4 Battery
-KC Slimlites (Long Range)
-Delta Quadbar Hyperwhite Headlights
-Novak Shifter Cable
-Flo Pro muffler
-Savvy Gas Tank Skid Plate
-Smitty Bumpers
-Skid Row Steering Box Skid Plate
-Teraflex Oil Pan Skid Plate
-A to Z Fabrication custom rock sliders
-OrFab Roll Cage
-Midland CB Radio/Firestik Antenna/Teraflex Antenna Mount/PA Speaker
-Alpine Head Unit
-Memphis dash speakers
-Kicker sound pod speakers
-Memphis 1000.1 Amplifier
-Kicker Solo-Baric L7 (12")
-Quadratop
Story:
I got this Jeep when I was 17 and I have been building it as my time and wallet have allowed ever since. Running the TJoTM contest has opened my eyes to a lot of quality builds and I have tried to incorporate what I like in others' work into my own Jeep. I know it is not the biggest or baddest in the world but it gets me over and through everything I need it to and it still manages to be a decent daily driver. Thank you for your consideration!