Quote:
Originally Posted by
erikb
Looking for a tow rated bumper but hoping there's more options than the expensive ARB bumper. Anyone know of other options?
forget about bumpers being "rated" to tow, its just CYA legal terminology.....and largely BS for the weights our Jeeps can tow. a good bumper with integrated hitch and frame tie-ins will be fine.
I use a 2x5x3/16" rear bumper from seller "knoblockbumpers" on Ebay. Don't know if he's still in business. 3/4" shackle tabs and 2" hitch welded through on both sides. Frame tie-ins welded to the frame. It's not "rated", but the frame will rip before the bumper does...

Tows 3000lbs just fine....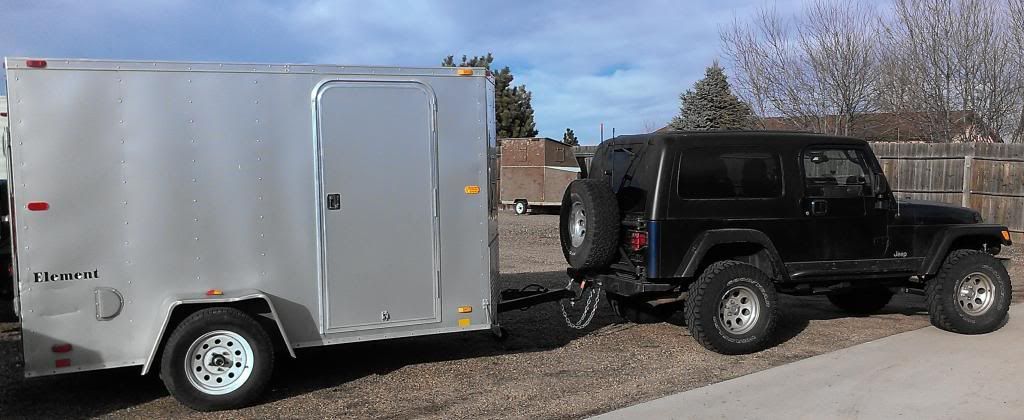 Be more worried about stopping and handling the weight. Towing that enclosed trailer isn't much fun....can't see around it very well, Jeep is terribly slow & underpowered. Stops fine though with the Vanco Big Brake kit with Black Magic pads, 10" drum trailer brakes and an electronic trailer brake controller in the Jeep.