Since we did the front axle first, and the locker we were only able to take a few pics before the battery died in the camera
The rear Ford 8.8 axle is a breeze. remove rear tires, calipers, rotor, and Drop the diff cover (in our case pull the allen bolt that hold the plate into to push out on the axle shafts), pull the C clips out and carefully pull the OE shafts out. Once they were removed you replace the OE wheel bearings with the ones supplied from Alloy. Another nice option with the Alloy axle shafts is they have two different lug patterns that are easily changed by screwing the supplied lug studs into the two different patterns on the hub face. We stuck with the factory 5 on 4.5 bolt pattern.
Unfortunatly our camera died about two pictures into the install but here is what I did get.
removal of passengers side caliper and rotor
Driverside rear caliper
removal of allen bolt to remove the access panel to remove C clips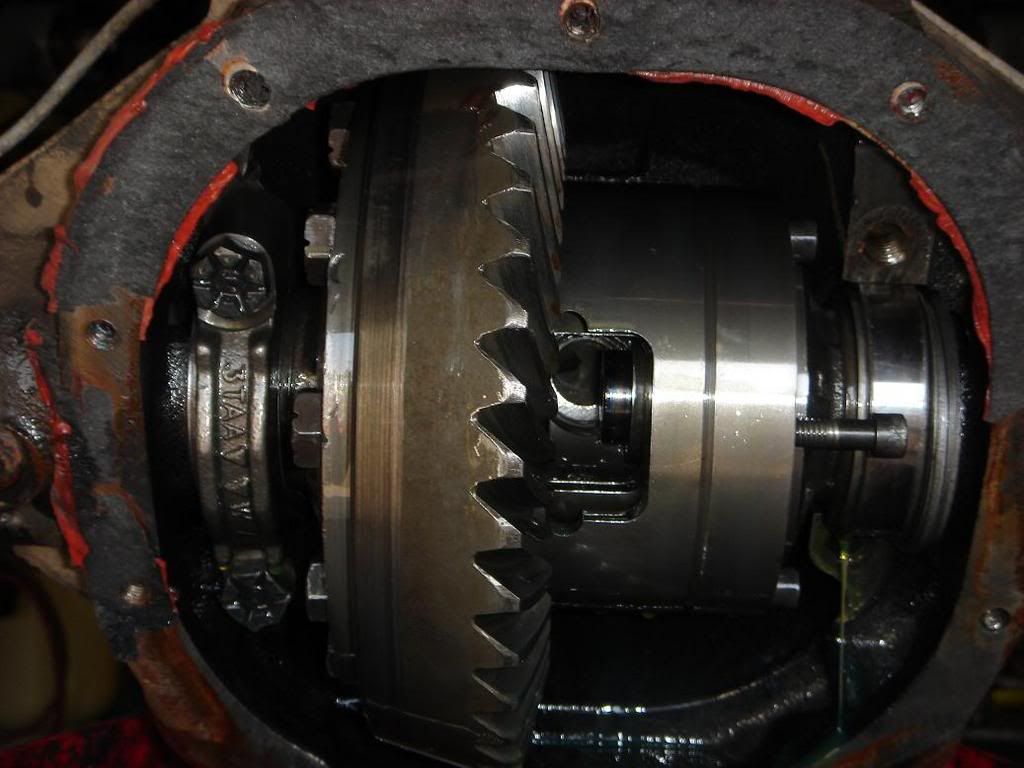 Alloy on the Left VS the OE on the right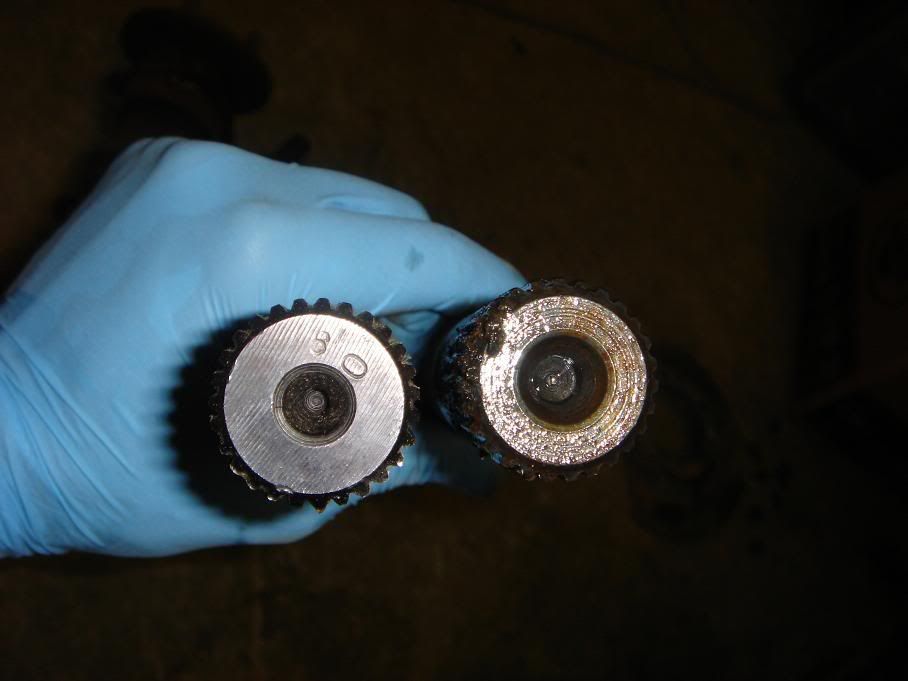 Notice the two options of bolt patterns
This picture was taken the following day after the Alloys were installed and the diff was closed back up and filled. Make sure to torque the caliper bolts to the proper specification when reinstalling them.