After crawling this forum for months and looking at great builds, advice, reviews, ect... It finally made me pull the trigger and purchase some significant mod's in the last couple months.
To start off with, this is my second jeep and 3rd daily driver/ wheelin rig. I have allready found myself attached to this one much more then any others. I will use this thread to simply post mod's, trail pics, repairs, write ups, and any other cool jeep related stuff I can find!
First day home:
As you can see It had a few mods done to it but was not quite dialed in.
Mod's/spec's when purchased:
- 4.0L, banks header- 87k
-D30 front, D35 rear
-3.73 gears (stock, unbeleivable the guy even drove it like this)
-37" MTR's, (95% tread)
-Procomp rear bumper
- 4" LED flush mount tailights
-6" RC lift (old style) -very bumpy, all bushings shot
-1.25" body lift
As you can see the person I bought it from was not very knowledgeable and used it only as a daily driver considering the fact that he was running a d35 with 37's and 3.73's. I asked if he had any intentions of ever replacing the gears and he said he wasnt aware he had to
For a 98 this thing is CLEAN.
Future mod list
:
-D44 swap in the rear
-lockrite rear locker
-4.88 Yukon Gears
-Smittybuilt XRC8 & winch plate
-KC slimlite's and windshield mounting brackets
-Procomp front bumper w/ D-rings
-Custom rock sliders
-Smittybuilt G.E.A.R seat covers
- Curry HD tie rod/ drag link combo
-RC 2.2 series shocks
-RC new X-Flex control arms (complete set)
-JKS quicker disconnects
-Magnaflow high flo cat
-Banks Monster muffler
-oil pan, steering box, gas tank skids
-steering box brace
The first weekend and day off with the jeep me and a friend went and played around on a mountain close to home, great day, good weather, I knew it couldnt do a whole lot because to the D35 so we mostly cruised around and had a good day in the woods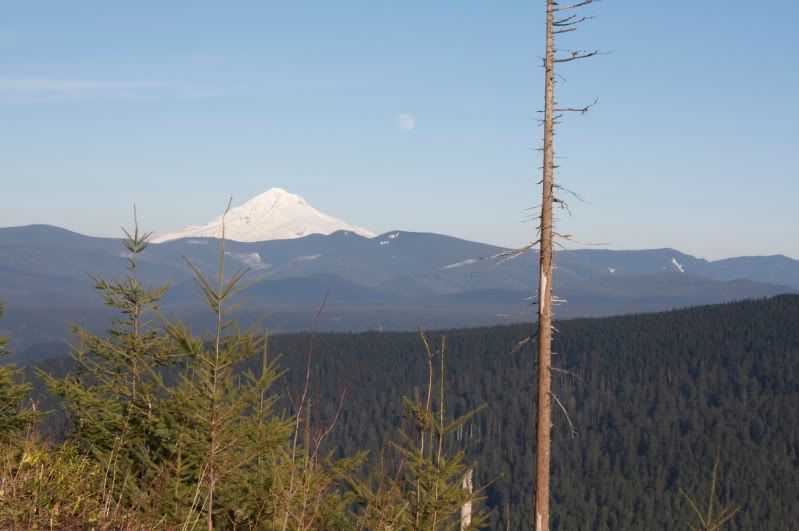 The next day after me and some friends headed up to another spot (wildcat mt.) and played around a little bit. again, I had to be very careful with the D35 so i didnt push it much. BUT, I did manage to slide into a tree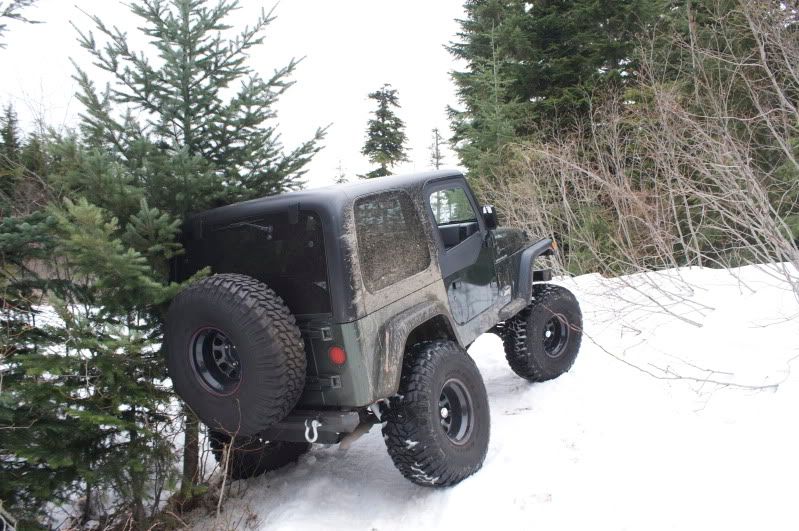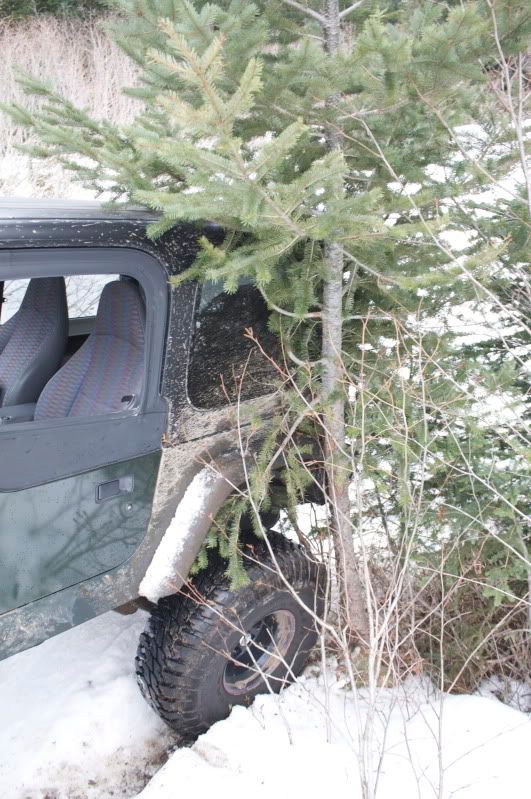 After the weekend of minor 4 wheelin I couldnt wait to swap the rear end and get an axle I can rely on to get me home. That was the first thing on the list. Luckily I managed to find a D44 out of a Cherokee that would make for a perfect swap. Sadly I didnt have my camera and dont have any pics. But heres the setup: stripped the axle, Welded up the teraflex mounting kit and completely overhauled the axle with new seals, bearing, gears, locker, diff fluid, ect. Also added new drum brakes.
Now im ready for some wheelin
: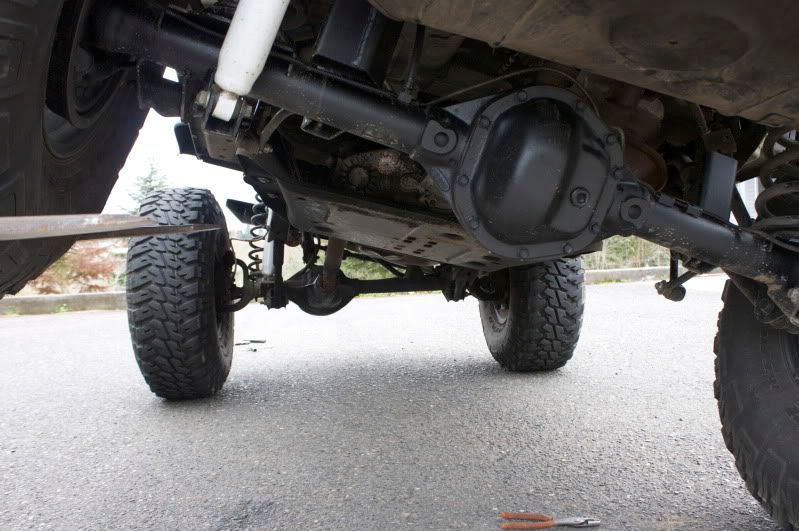 I will be updating this very frequently and hope to you guys would like to join me. Enjoy