Registered User
Join Date: May 2013
Posts: 2
97 TJ, Rusted frame
---
Has anyone had success using the jeep frame repair kits?
I have a 97 Jeep Wrangler Sport. The Driver's side center frame and skid mounting support bolts have rusted through. I'm wondering if the advertized JP-113LH on ABS's website actually works.
Registered User
Join Date: Aug 2012
Location: Dover
Posts: 81
My 97 did the same thing. Was going to order kit but friend went to a junk yard and sectioned the piece from a frame I needed and put it on mine.
The kits work but the section of frame was a lot less that $180 plus and fit like a glove. Can hardly tell it was done.
Also watch the driver rear lower control mount area on frame. They rust from inside out there.
I would have done the frame swap but did not want to get into that.
Registered User
Join Date: May 2013
Posts: 2
Thanks. I wish I could find a frame to do that with.
Registered User
Join Date: Apr 2010
Location: Felton
Posts: 3,484
I used them on my 99 and they fit and work great
I cut the bottom off the frame
Cleaned the rest of the rust out
Test fit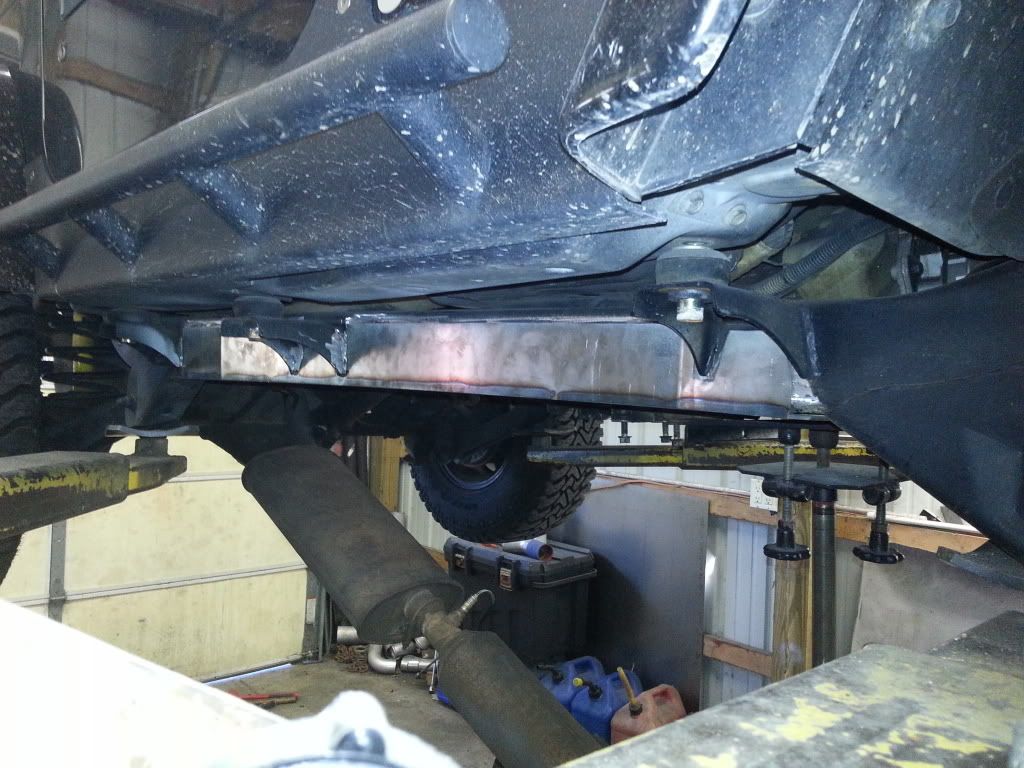 Burned them in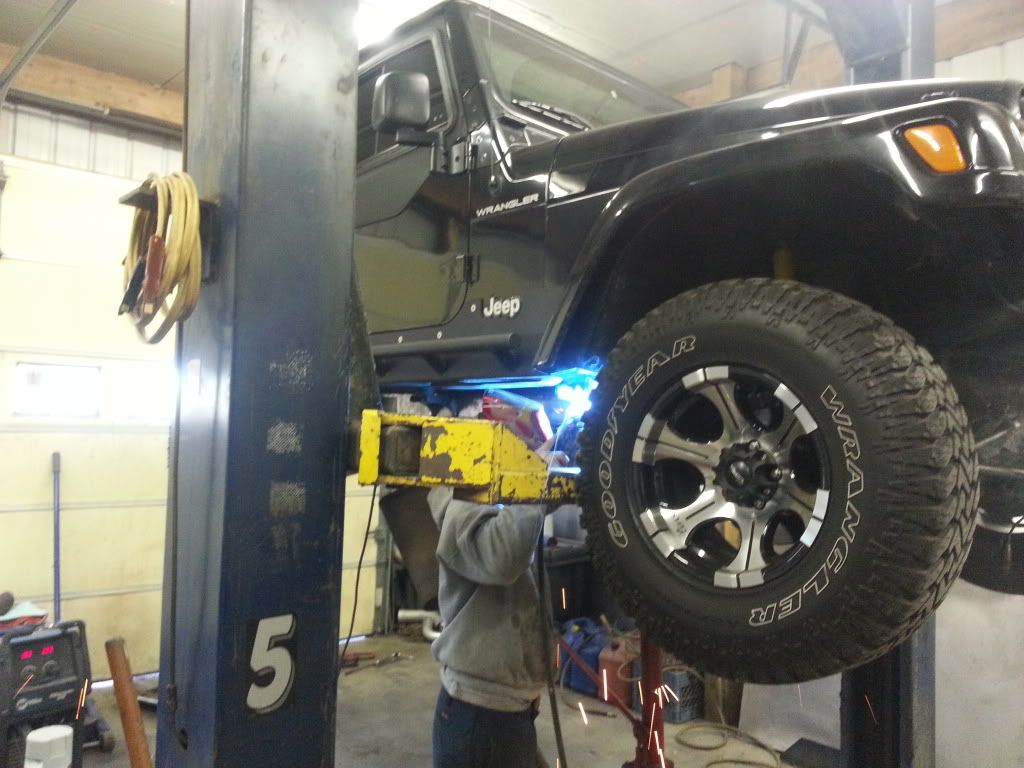 Cleaned up the welds and painted
All in all I'm happy with the repair, it took me about 3-4hrs to complete...
Sent from my Samsung Galaxy S3 using JeepForum
Registered User
Join Date: Feb 2013
Location: Lemont
Posts: 45
You make it look way to easy (with the lift in the garage) I have an 2000 Illinois Jeep with the frame and body rusting away. tcrawford01 post some more and let me know how the search goes.
---
Stay away from mud..........No but seriously I HATE mud
2000 TJ 1.25 RC BL, 3.25 RC Suspension, 33s for the shoes....

http://i998.photobucket.com/albums/af110/richs9097/00%20Jeep%20TJ/20130531_154726.jpg
Registered User
Join Date: Apr 2010
Location: Felton
Posts: 3,484
Lol that's at my buddies, he did the welding for me...

Sent from my Galaxy Tab
Registered User
Join Date: Aug 2001
Location: Dubai, United Arab Emirates
Posts: 5,161
Have you tried looking on Ebay etc. for spare frames from a dryer, desert climate state?
Also - newer model frames are still available from the dealer. Would need a newer style steering box as the attachment points are apparently different.
I imagine good used frames could be had quite easily in the states. Over here, just way too many people damaging them in the desert or having accidents on the street that you couldn't guarantee getting a good one. My old one is bent from dropping off a hidden hole in the desert, hence buying a new one from the dealer...
---
To view links or images in signatures your post count must be 10 or greater. You currently have 0 posts.
Currently Active Users Viewing This Thread: 1

(0 members and 1 guests)
Posting Rules

You may post new threads

You may post replies

You may not post attachments

You may not edit your posts

---

HTML code is Off

---