This thread should be added to the list of FAQ.
Main reason is, when ya search, several threads come up.
With the info divinitous posted above, and this info here, this will save people some time finding the proper info.
Here is the original switch. It wasn't dirty. It just stopped working. Notice the small black o-ring. Don't reuse it, just get a new one.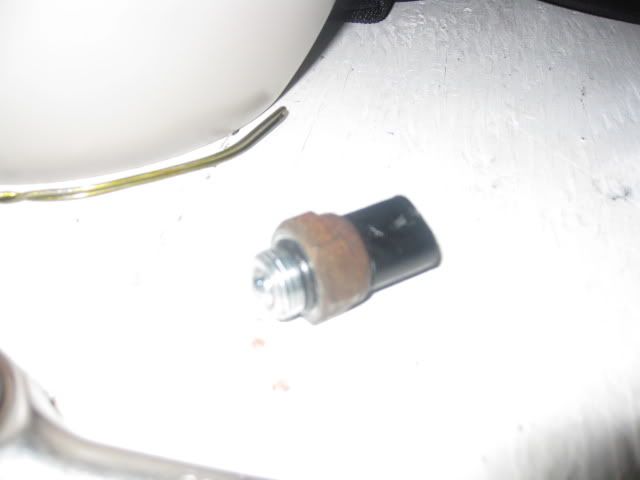 Here goes. My light stopped working a few months ago. I pulled the plug, jumped it with a paperclip, and the light works. So I purchased a new switch and o-ring from quadratec like mentioned above. Cheap. This is the part number for the 4x4 switch for the t/c. This bag/part# doesn't come with the 0-ring. See thread above for the part numbers.
Finding the switch isn't easy for n00bs. And the proper tool is seriously needed. An adjustable won't work. A box wrench may work. But I strongly suggest using a rachet. I used a 7/8" deep socket, like a spark plug socket. You will need light, flexibility. And prolly a 1/2 drive to get good leverage. you will prolly not need any wd40 or lub. my jeep has 180,000 miles on it. and this switch came out like a champ.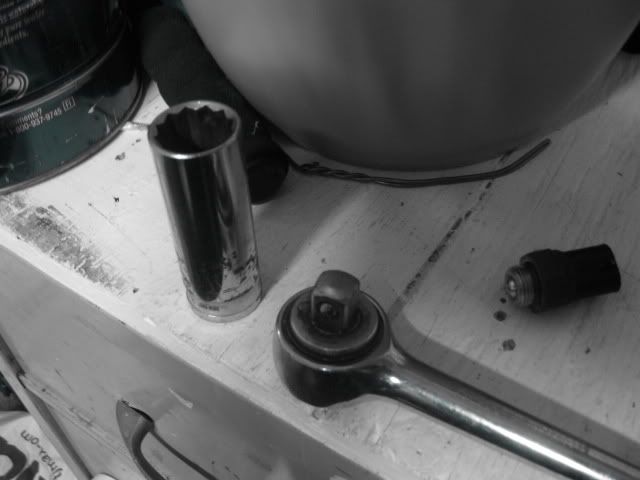 You want to lay under the jeep. Legs under the rear axle. Head in front of the skid plate, looking back.
Remove harness. Remove switch. Install new o-ring and new switch.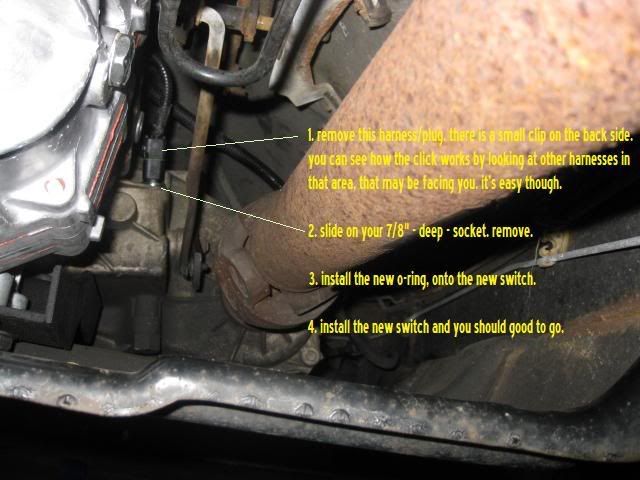 Hope this helps.
I will add that I'm not a mechanic. Anyone can do this with the 7/8" socket. Unless you're a really big guy with huge arms, you may have difficulty reaching in those areas. I'm skinny, and I was a little cramped up. Maybe lifting the jeep up would help in this situation, but I'm not sure. It's a tight area with the frame, driveshaft, and other components. Good luck mates.