Well, your linkage below the shifter handle has probably either seized up or jammed up.
If it is just seized, you can get under there and disconnect the rod from the handle, give the rod a good whack with a hammer, and manually line everything back up. I had to do it after a lift and it was a piece of cake.
If you'd like to give it a shot, here's a pic of the bolt right under the driver's side you need to loosen up.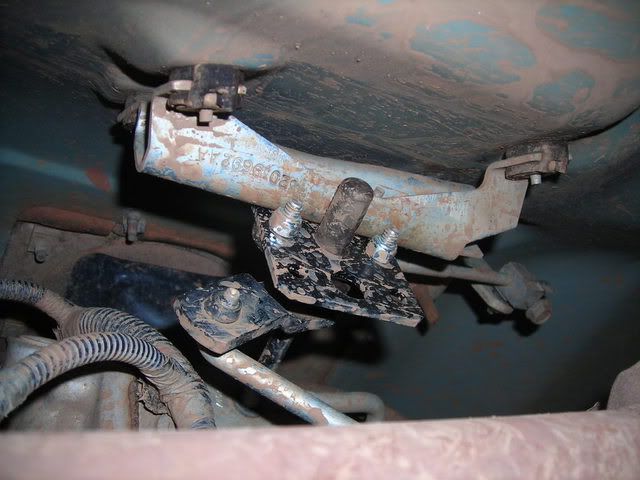 You see the rod off to the right in the background? You loosen that bolt and your shifter will then be free. Then you can look further down the rod and knock (I forget which piece) near the t-case back into gear. For example, if you knock it into 4-low, then take the shifter, put it in the 4-low position and re-tighten the bolt.
CAUTION: I do not recommend you do this until you can figure out exactly what is going on with the t-case. It shouldn't take much force at all to change it and I don't want you to break anything by beating on it.
Do you have more details of what exactly is the issue?