Okay, so I removed my OPDA. Here are the pics...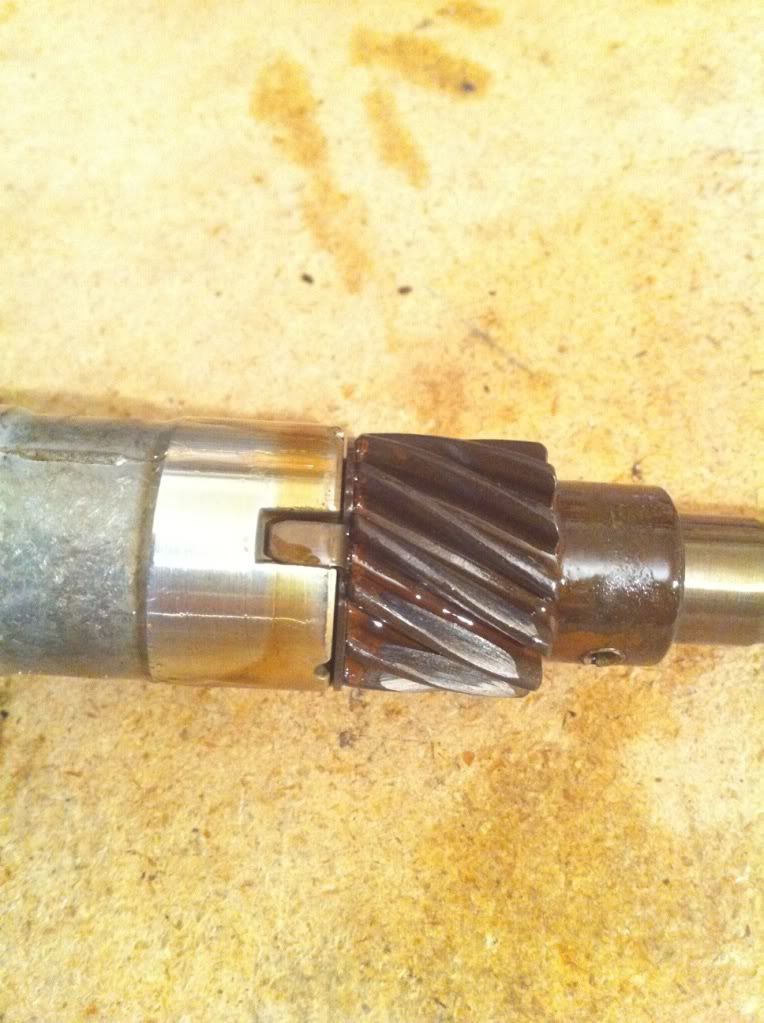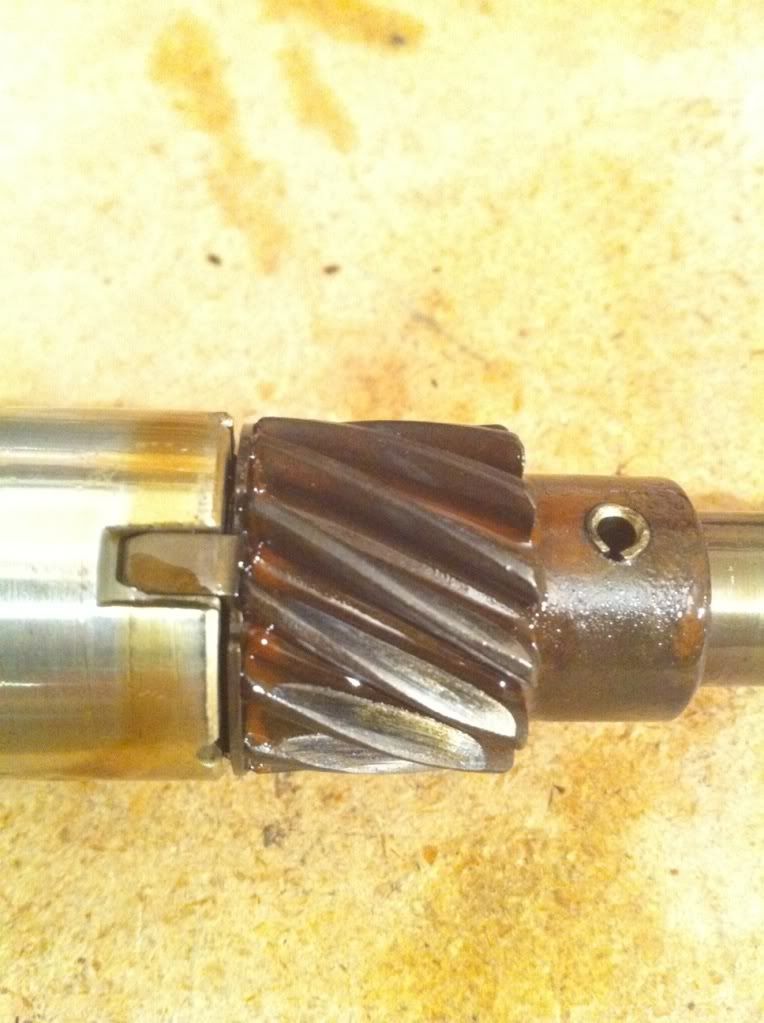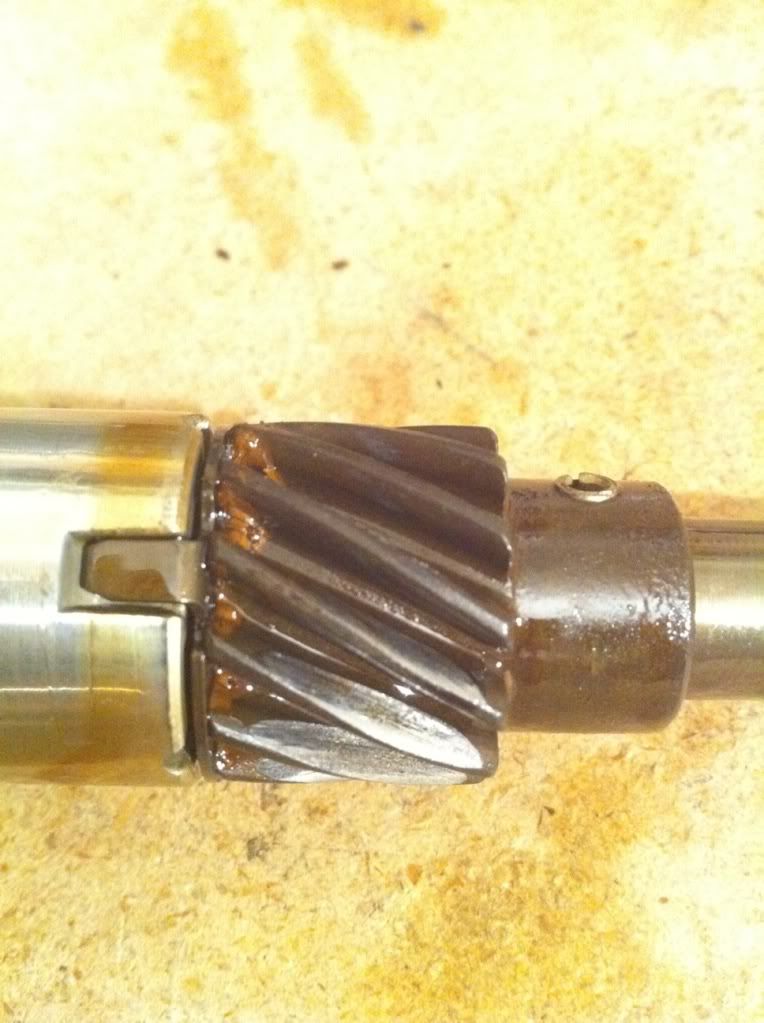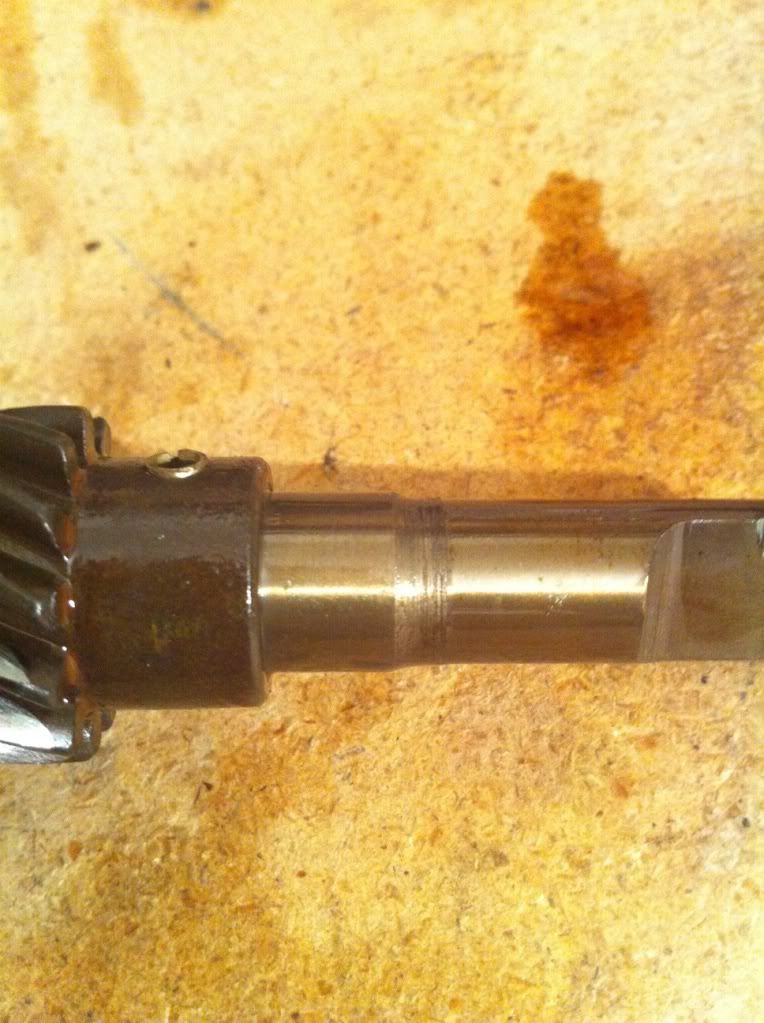 Is the wear on the shaft in this last photo normal?
So what do you think. The Jeep has just over 80k on the odometer. I'm not sure what normal wear would look like. So this isn't normal wear for a vehicle with 80k on it? Am I doomed? When rotating the shaft I didn't feel any resistance or any type of grinding at all. It felt completely smooth. There was some up and down play (maybe 1/16"-1/8"), but none side to side at all.
This OPDA has lasted me this long with the resulting wear, and what you're saying is that by purchasing a new OPDA and performing the mod mentioned, I won't have to worry about premature failure? The wear isn't even at all. Some of the teeth are more worn than the others. It may be hard to tell in the pics. I suppose it only takes one tooth to fail on me for my engine to be screwed, eh?
That's so awesome you all have taken the time to figure all this out. I can't believe Chrysler hasn't taken action -- or maybe I'm not surprised at all. I'm surprised that this apparent problem hasn't plagued ALL 05-06 Jeep owners. I hear all the time about people driving their Jeeps for 200k+ miles. I'm surprised I haven't heard of more of these engines dying early because of this.
I love this forum! Full of tons of good information and helpful folks!