Got the control arms, frame and axle mounts mocked up. Also welded the knuckles up. Got one of the knuckles and unit bearing almost fitted up. They are really a tight fit.
I have to redo the upper control arm bracket on the diff. It needs to point further back so as not interfere with the track bar.
Tip: when welding up the frame mount upper tab leave the JJ in as the heat sucks the tab down. Bending 1/4" steel is not easy. I had to file it down a little so the JJ would go back in.
Here is the massive knuckle and E350 unit bearing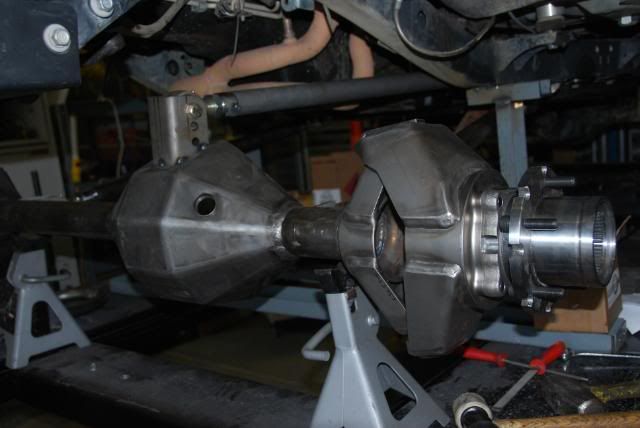 Better angle of the control arms. I set the upper to vertical and will rework tomorrow.