Had a little time on my hands and started working on an 8.8. I was going to wait to complete the 8.8 when I do the Clayton LA kit but a a friend wanted my D44 with 4.88s in it so I decided I would build it.
It was much easier that I had thought. The key is to get the pinon angle you are going to finally be at. Once you have that number the rest is easy with all of the info here and on Stu's site. A friend installed the E-locker and gears last month after I cut off the old brackets.
It took me about 4 hours to weld it up and make the brake lines. I use the brake lines from a D35 I have sitting around and one front TJ brake line to compliment the existing rubber line. I only had to double flared two ends and I was done in a few minutes.
I'm getting pretty good at swappin axles. It took me about three hours to complete everything but connecting the switch up.
Here's some pics:
8.8 ready for final welds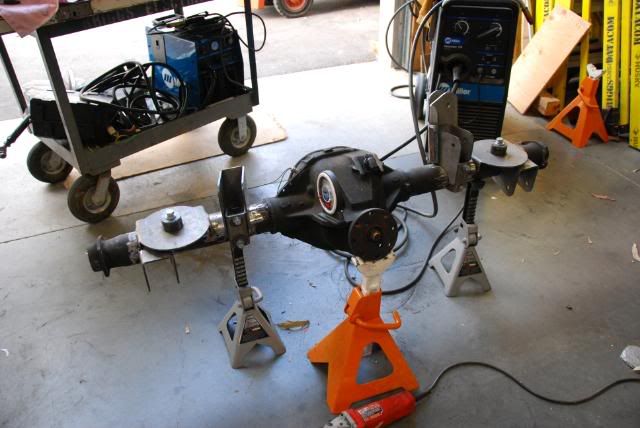 Welded a plate on the bottom so it will no get hung up as easy