Well I got the Jeep back from Blaine today and all I can say is WOW!
He tuned up the steering so it is not as squirrely as it was. Something about the Ackerman was way off. Basically, he cut the steering arms I made and remade some so that the tie rod ends make an imaginary line to the rear pinon via the pivot on the knuckle.
Now to the really fun part! The brakes Vanco Hydroboost with the large rotors and caliper from a RAM 1500 4x4. I thought Vanco big brake kit was the best I cold get on a Jeep. Well I was wrong. The Vanco Hydroboosted brakes are by far the best brakes I have ever used.
Hyddroboost Unit and reworked PSC reservoir. I had to weld a AN-6 bung on the side to attach it to the return on the Hydroboost.
Here is the reworked steering arm and ram location. What's cool now is I don't have the ram attached on the tie rod any longer. So now when I bend the tie rod up it will be even easier to replace. Though, I have solid 4340 tie rods being built by Blaine. The four sticks of 4340 were over 108 pounds.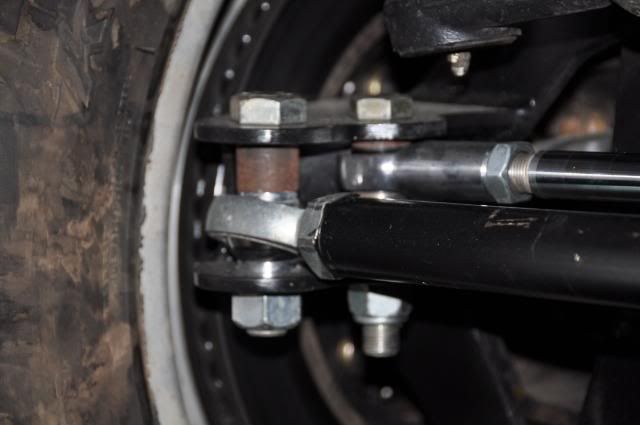 You can just see the ram skid now in place.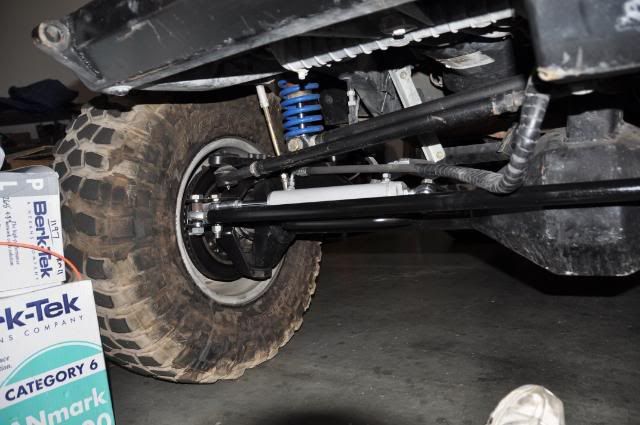 The brakes just fit inside the 17" Walker Evan beadlocks