Today we did a day trip to Calico and ran Doran Scenic Dr Loop. Everything was fine until we ran into Tony from Genright and few others.
Decided to play on Gatekeeper (after we did the loop) and end up with this.
I had an extra drive shaft, u-joint and straps but all of it would do me no good.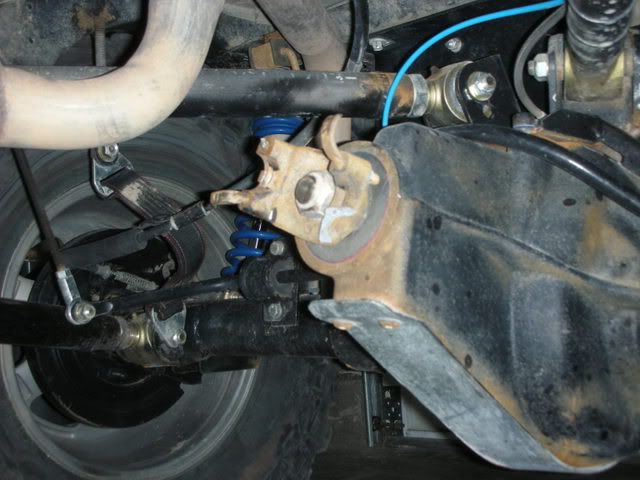 The driver rear wheel got really wedged and it only took a little bit to snap the rear pinon yoke ear off.