Making Drag link and Tie Rods 101
Yesterday, I was taught how to make strong drag links and tie rods. Blaine thanks! He had all of these parts so now I just need to replace them all. Polyperformance had everything so I can replace his stock plus make some spares.
Material List:
Chromoly Tube 1.25" - .120 wall
Chromoly Tube 1" - .188 wall sleeve
7/8" -18 Tube inserts 2 x LH thread & 2 x RH thread - Tube ID 1"
7/8" -18 Jam nuts 2 x LH thread & 2 x RH thread
Napa Tie Rod End LH thread PN 269-2442
Napa Tie Rod End RH thread PN 269-2441
Once you have figured you drag link or Tie rod length you then insert the 1" tube into the 1.25" tube. It fits snug and you must leave a little room so the TREs can thread all the way down if needed.
Drag link parts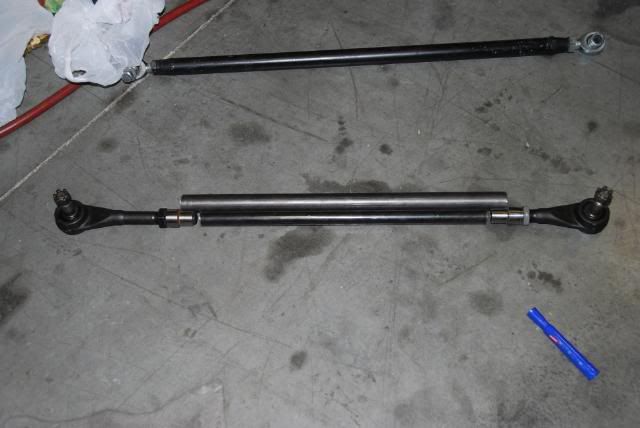 Measure and check lengths. I use the above heim jointed tie rod to measure my length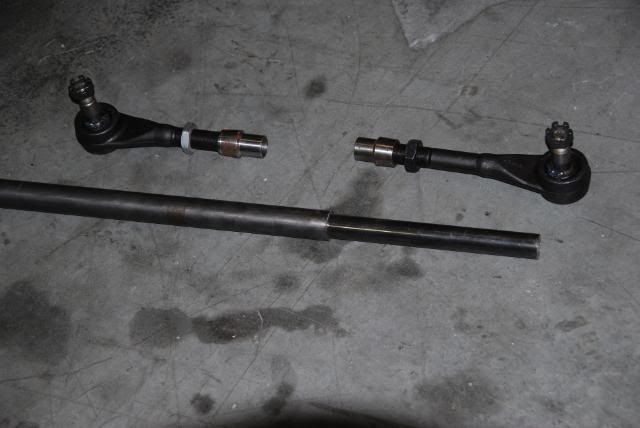 Insert sleeve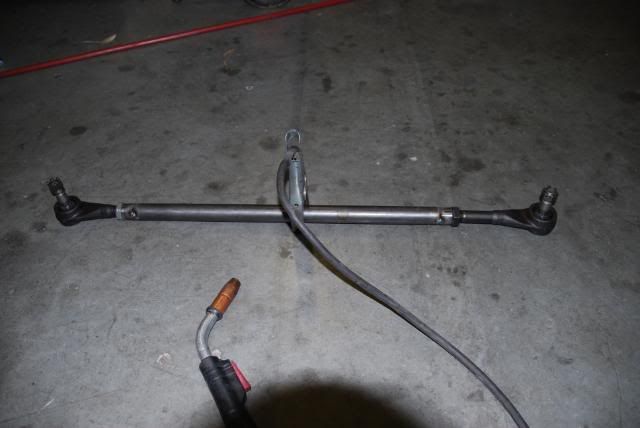 Tack it together and your ready for mock up. I'll probably TIG the tube insert on