I picked up the Currie Iron Jock late Friday. Allow three weeks when you order a Currie rear end. It has 5.38 gears, 35 spline SF axle shafts with an ARB Locker.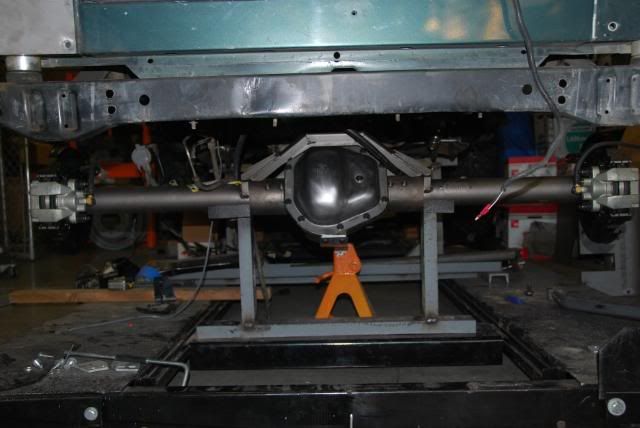 Got the axle underneath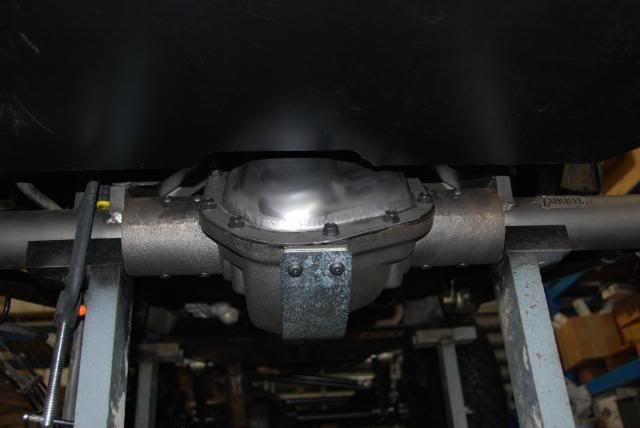 Installed the Genright Tank and checked fit. I can probably move bak another 1".
I'm going to have to notch the tub a little so I can get a full 7" of up travel I have planned. The upper control arms hit the rear foot well just a little and the diff brackets hits at 5" of up travel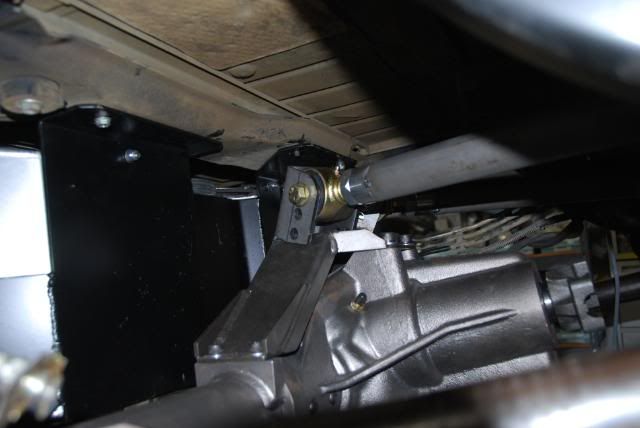 Got all of the control arms brackets tacked and cut and tacked the tubes.
Right now I'm at 99.5" WB so I'll get the 100" I was looking for. Next up shock towers.