I agree with what everyone has said above pretty much.
wheel
it! Everyone's needs are different so you need to take everyone's (though well-informed) suggestions with a grain of salt--upgrade your TJ to meet
your
needs. I would
not
go any higher than a 1" body lift ... once you get above 1" you run into fan shroud problems, t-case linkage problems, etc. With a 1" BL, realize you'll have to move the holes up 1" for the fan shroud mounting bolts unless you do a 1" motor mount lift to lift the motor up to compensate.
As suggested, the BFGoodrich All-Terrain T/A KOs are a superb on/off-road tire. It's an aggresive all-terrain tread, so it's deeper "lugs" that a normal AT tread (with more aggressive sidewall lugs), provides plenty off-piste grip (haha, skiers), and is QUIET on-road. All in all, a fantastic tire that most JF members would recommend for a DD (like mine.
Personally, I'm going to sand mine down nice and smooth and throw some gunmetal-colored paint on. Not dark black (I don't like it when the wheels are darker than the tires), but darker than polished aluminum, LOL.
Here's just a pic of mine (I know, picture hog) with a 2" REBB and Rusty's 1" BL on 33" x 10.5" BFG AT T/A KOs: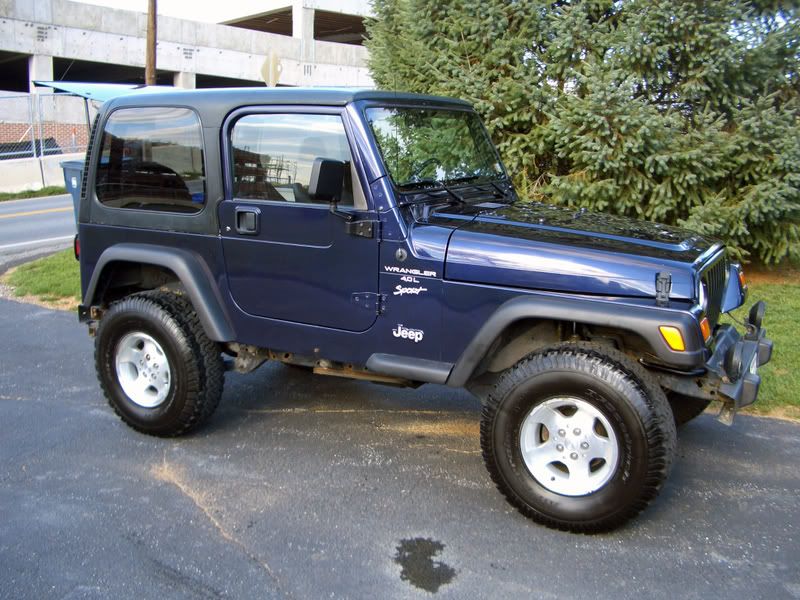 ~J