Had a little setback. The wiring harness that came with the engine was a bit hacked and missing a few connectors. Rather than rummage through a junkyard or order new connectors I ordered up a new harness.
Started tearing the motor down for a little cleanup and inspection.
This is what I started with.
Pulled the intake off. Yes, there are two cigarette butts and an earplug sitting there.
Motor looked pretty good except for one broken exhaust manifold bolt and a somewhat suspect valve. The spark plug had some deposits on it. I'm going to run a leak down test on it and see if it's OK.
After pressure washing and some super clean. Still going to paint the balancer and power steering pump pulleys.
I received Novak's "black box" the other day (for the tach signal and stock gauge) so I wired it up and shrunk wrapped all the other loose wires.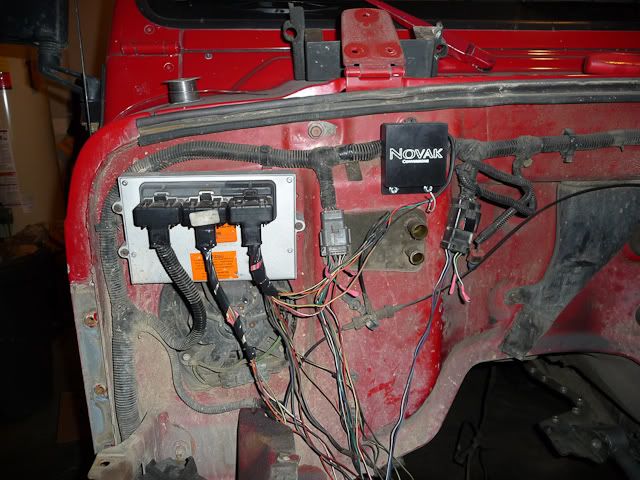 I also installed my auto brake pedal.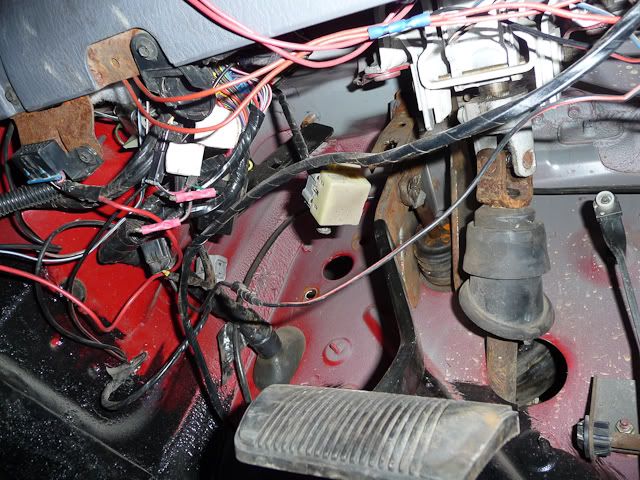 And cut out the old mounts and tacked the new Novak mounts in.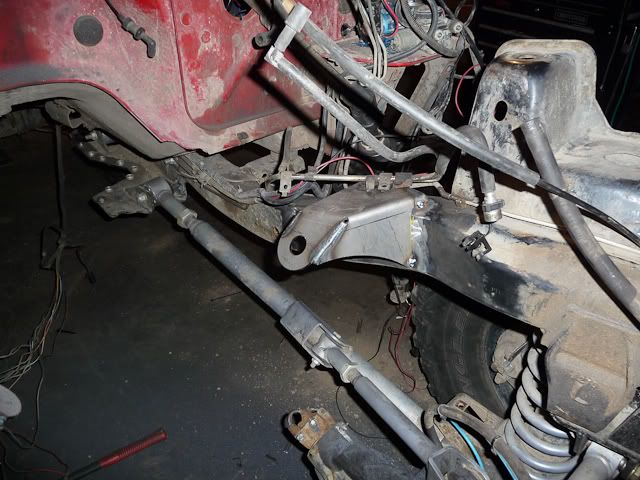 I'm hoping the valve is OK. If not I found rebuild heads for around $180 so it's not super serious.