I started this buildup about 3 weeks ago and I have been collecting parts over the last couple months and working on it here and there. I have a mixture of KORE brackets and my own brackets. I am going to be going with a single triangulated 4 link rear with adjustable uppers at the frame so I can go from 85%-115% antisquat. In the front I am going with a 3 link with panhard and the upper adjustable on the frame end to get 95%-135% antidive. This is going to be a slow process but I hope to be done by the end of May.
Specs are going to be:
Ford 79' HP 60 front with 5.13's and a full case detroit
14 bolt rear with 5.13's and a detroit and disc brakes
39.5x14x17 IROKS on H2 wheels
Stretching the wheelbas to around 104"
Here are some pics:
Here is my HP60 I got for the front after I cleaned it up a bit with a wire wheel.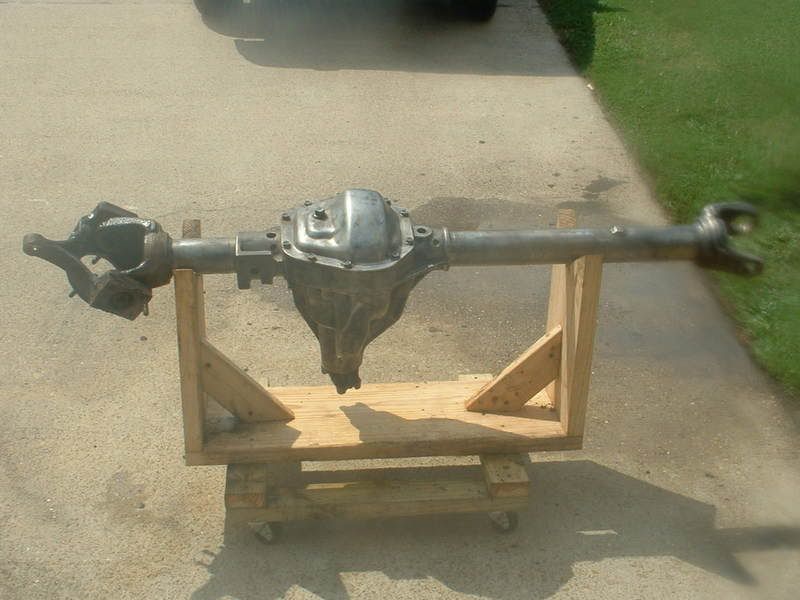 I checked my clearance before I pulled the D30 out so I could adjust my bumpstops accordingly to fit the 39.5's because I am going to keep the RE 4.5's springs up front so my COG is low as possible. I want about 4-5" of uptravel and as much downtravel as I can get.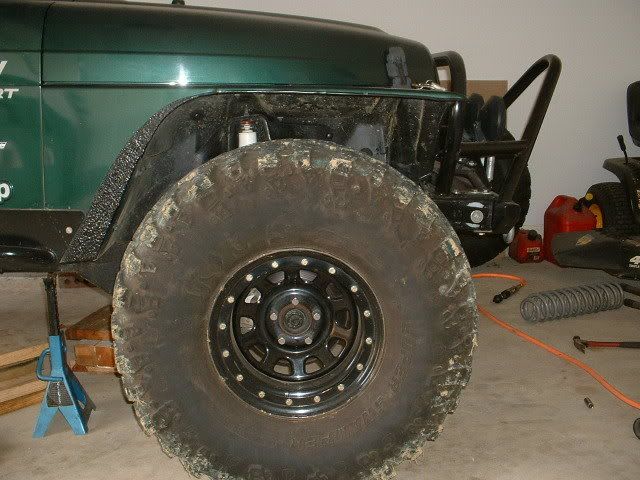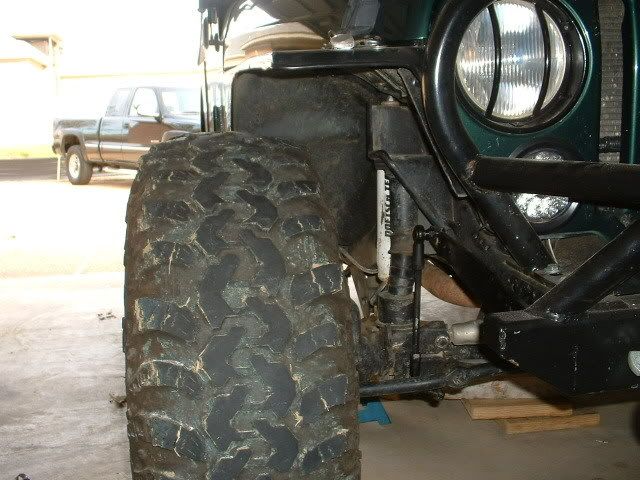 Here are the H2's that I picked up from Roger Dabbs Hummer: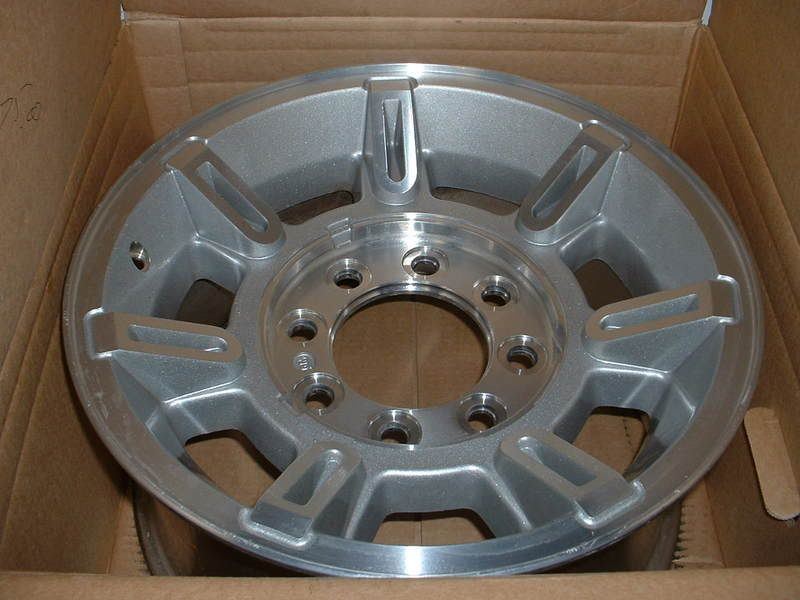 The 5.13's and detroit are in the 60 and ready to go (thanks to my GOOD BUDDY, master fabricator, Joseph) 8-)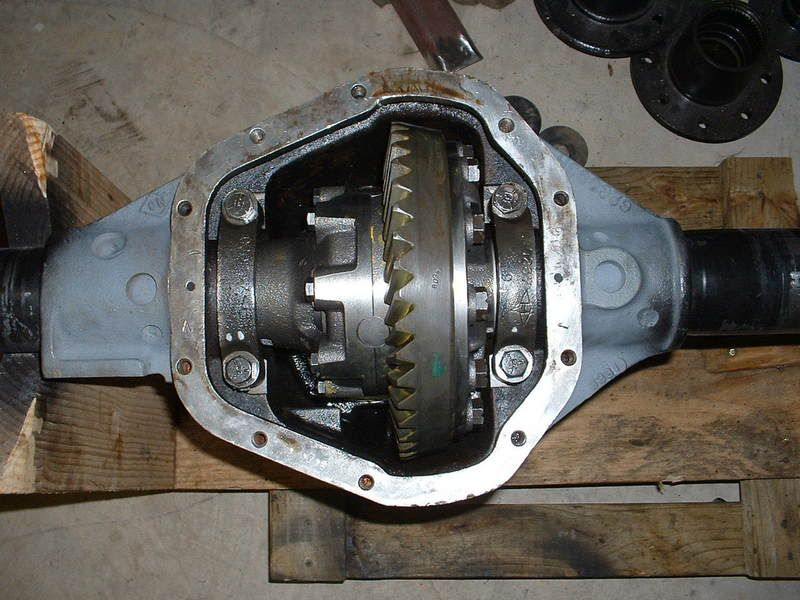 My jeep looks a little silly without the axles under it: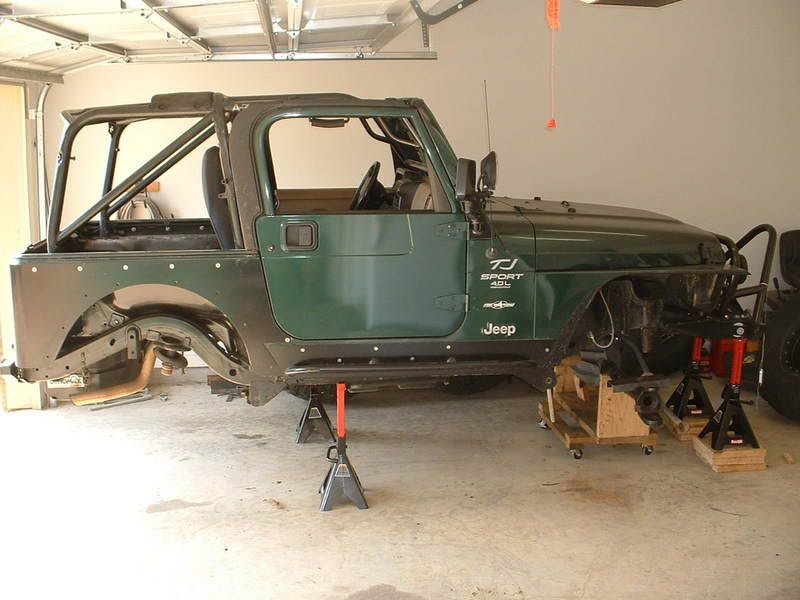 The first thing I did was slide the 60 under the front to get it centered and my spring pads located. I am NOT stretching the front out at this time because I am not going full hydro and I don't want to worry about moving the steering box so I had to offset the springs on the spring pads to keep the axle tucked under like it was stock: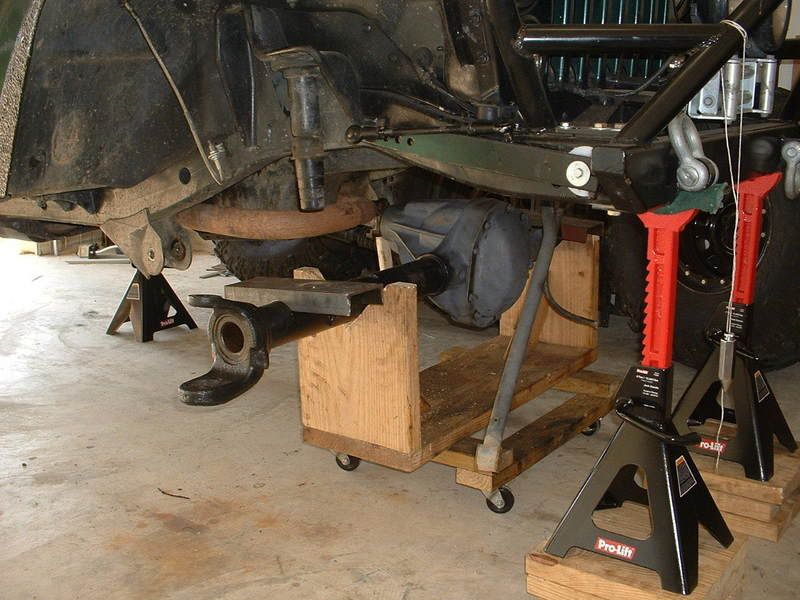 I got the driverside spring pad/LCA mount made and burnt together. As you can see I made it so it slides over the top of the cast spring perch on the 60 so I didn't have to weld onto the cast. It takes forever making your own brackets with a 4 1/2 cut off wheel/grinder.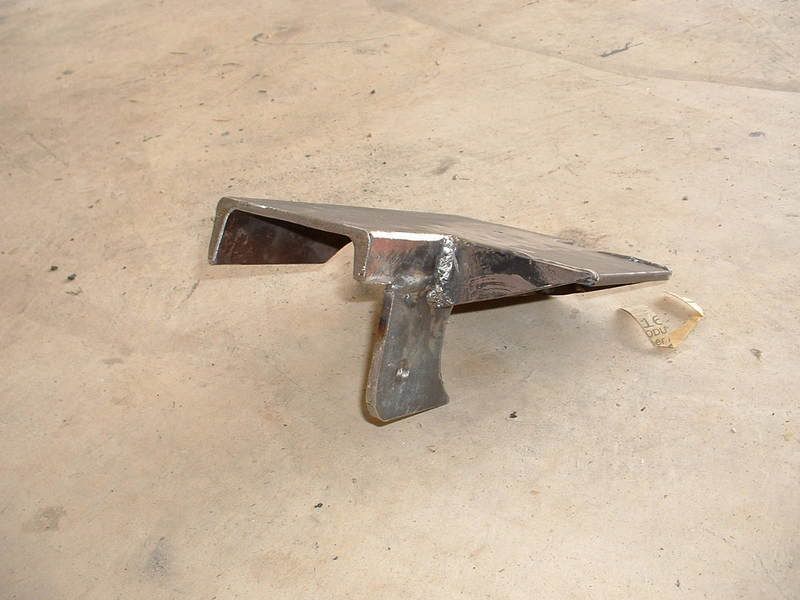 On the axle: