YJ leaf springs restored to install into my CJ5
---
Hi guys,
I recently bought a set of used YJ leaf springs to swap into my CJ5, to soften the ride somewhat. I've read a lot of info on the subject, but most of the swaps are with aftermarket kits.
Here is my step-by-step efforts to restore the springs, and hopefully improve their performance, followed by a question that I have.
Here they are, as I bought them. I started taking them apart...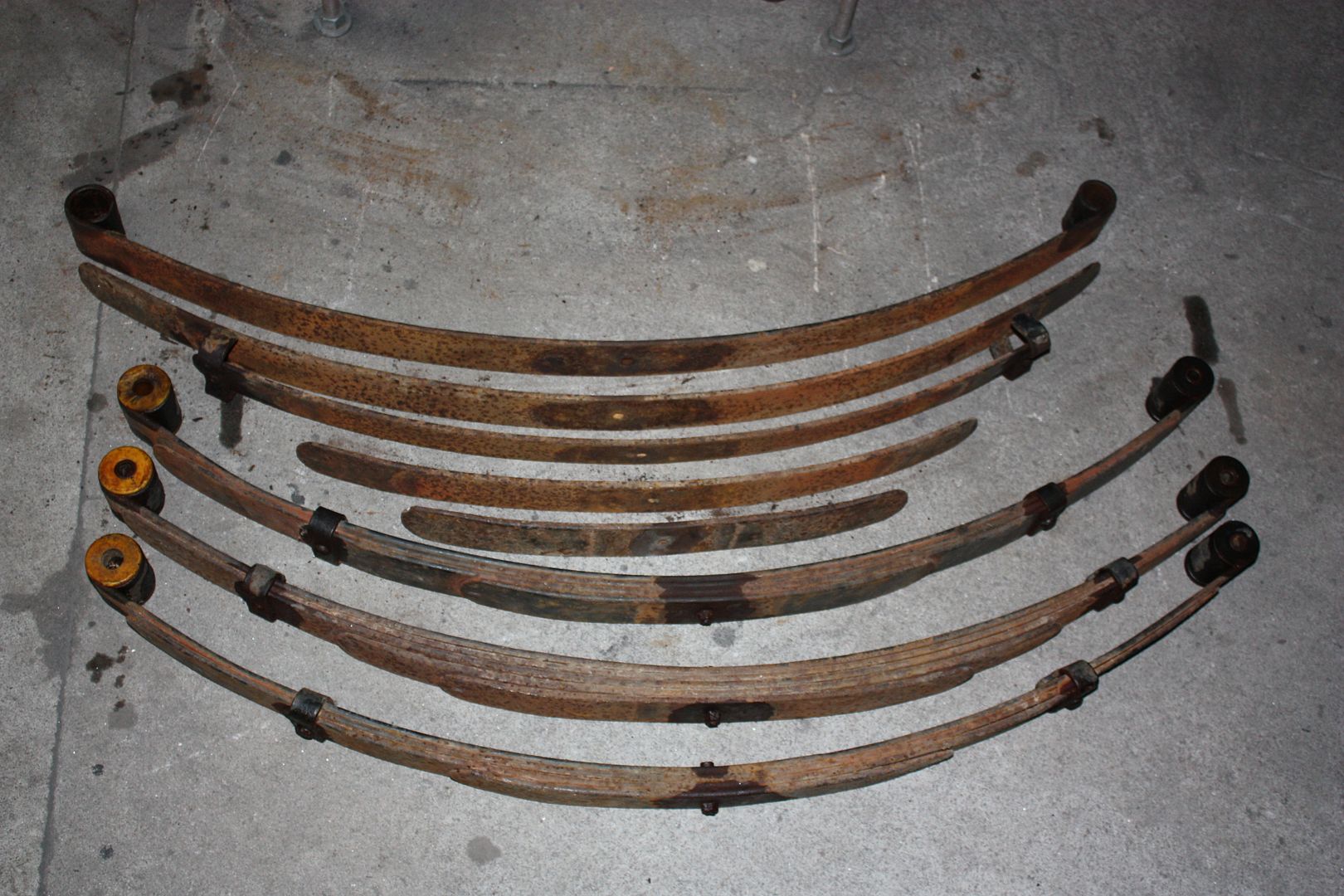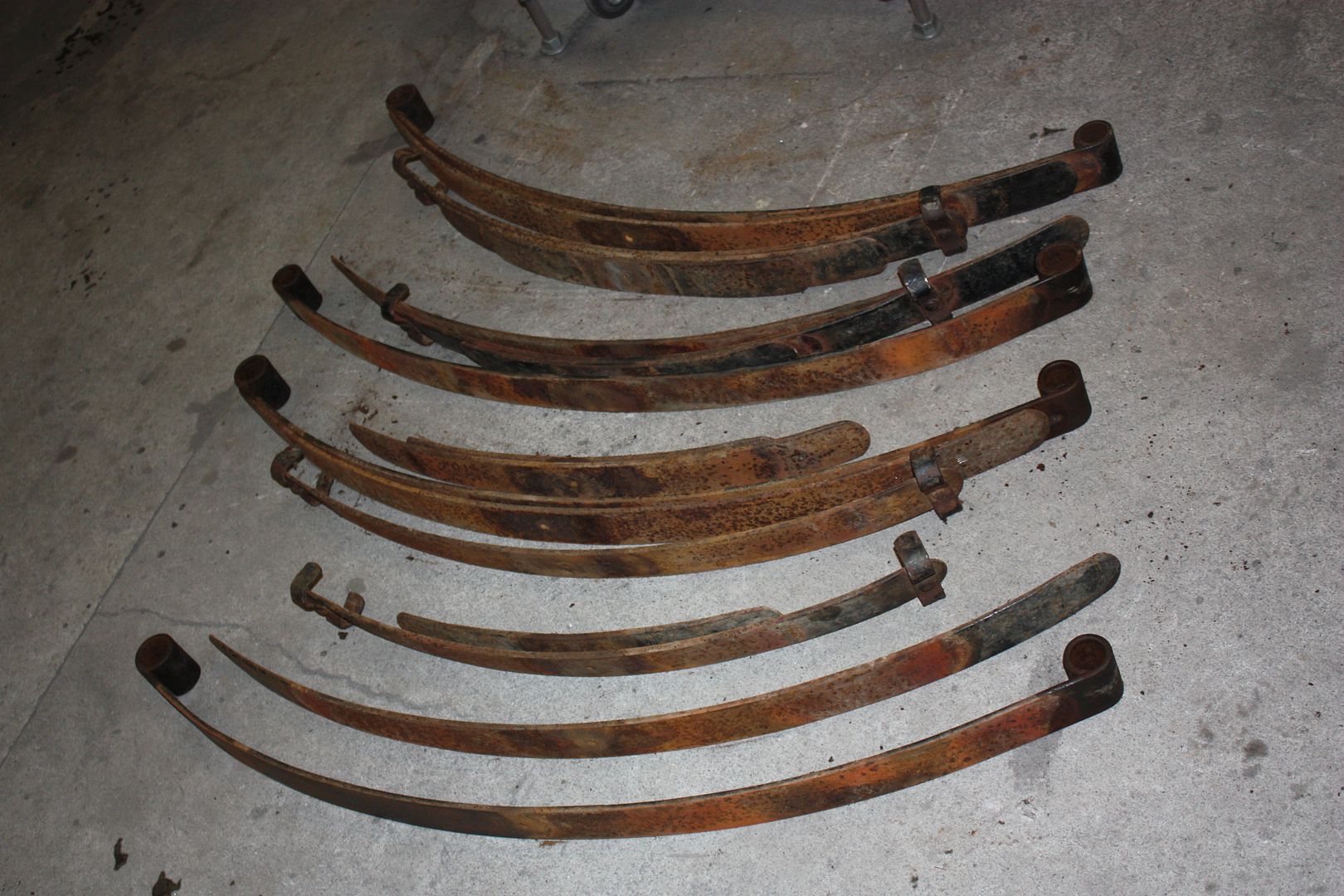 I had them sand blasted. My plan is to paint the leaves with POR 15, so getting them 100% rust free was not important.
I bought a roll of 2.5" wide teflon leaf spring liner material. I wanted to install this in between each leaf...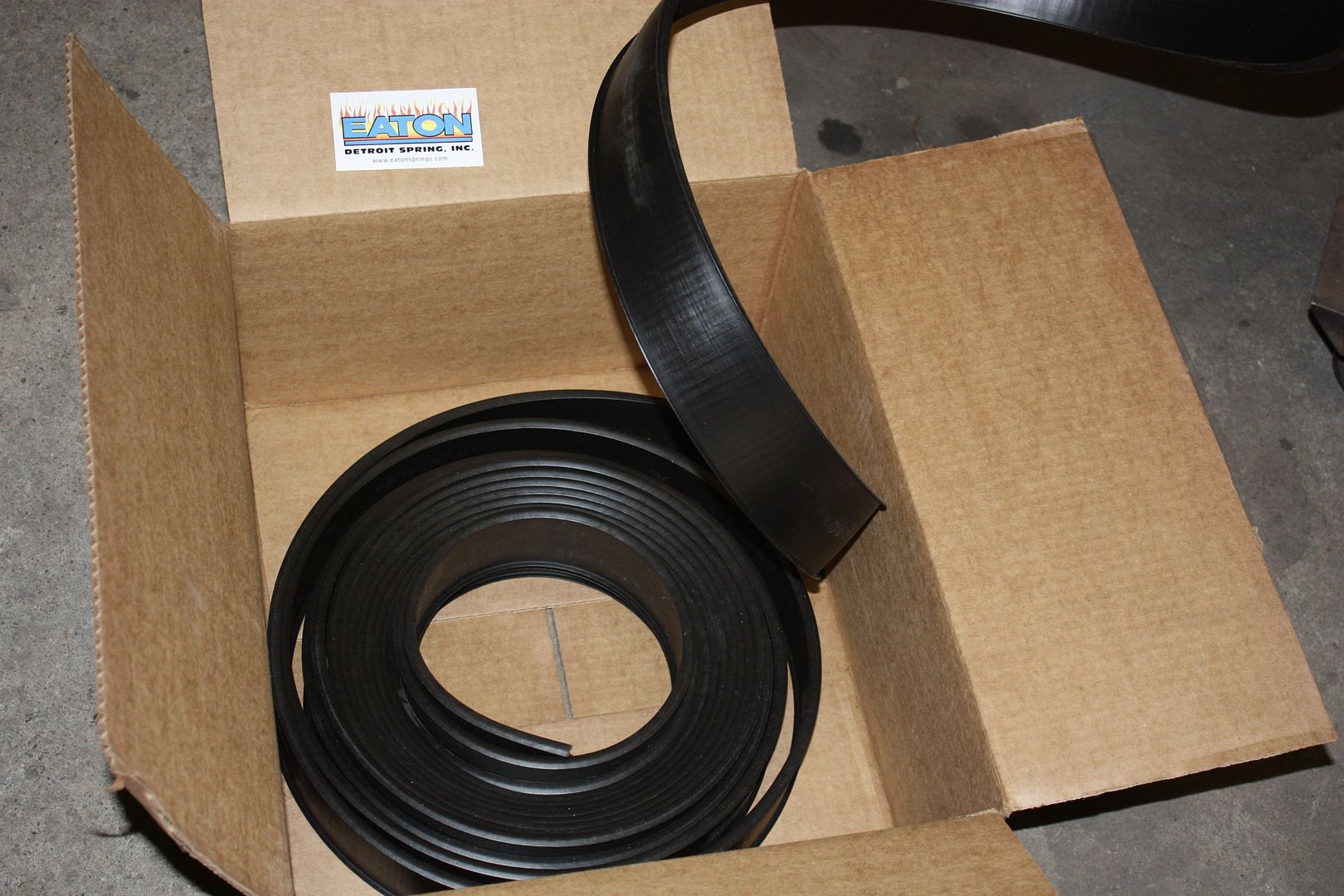 I cut all the pieces...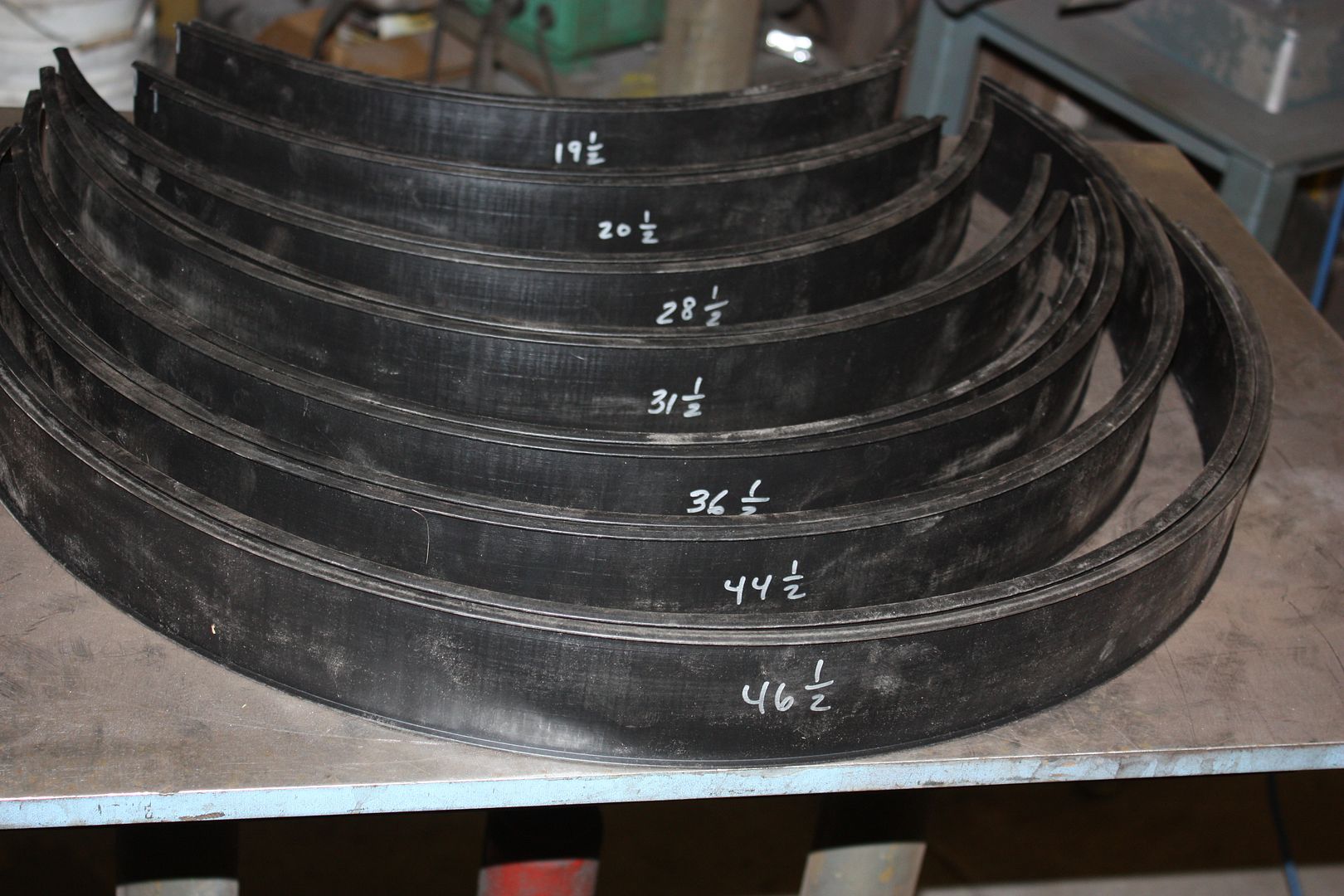 Then, the ends were contoured with a cutting wheel...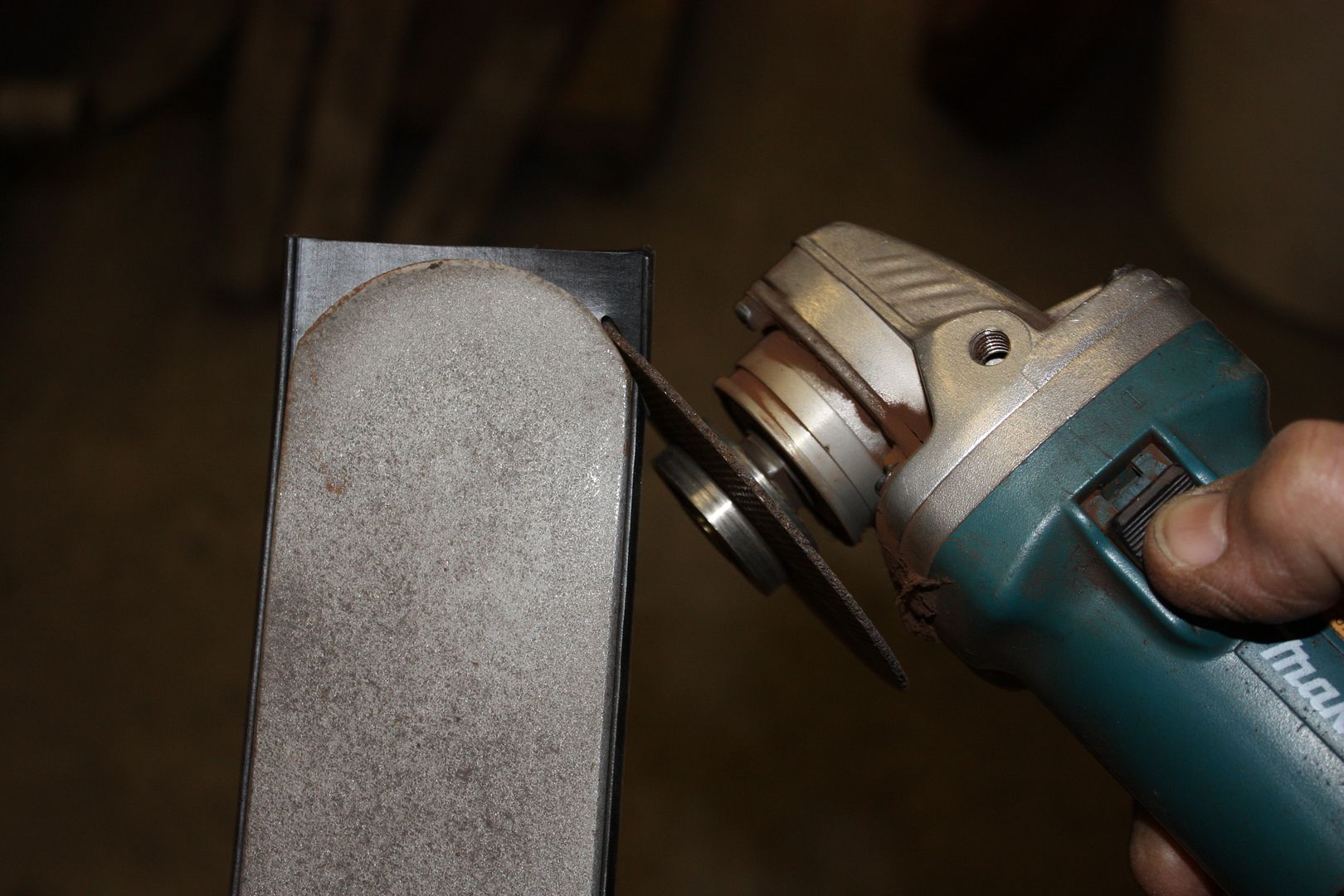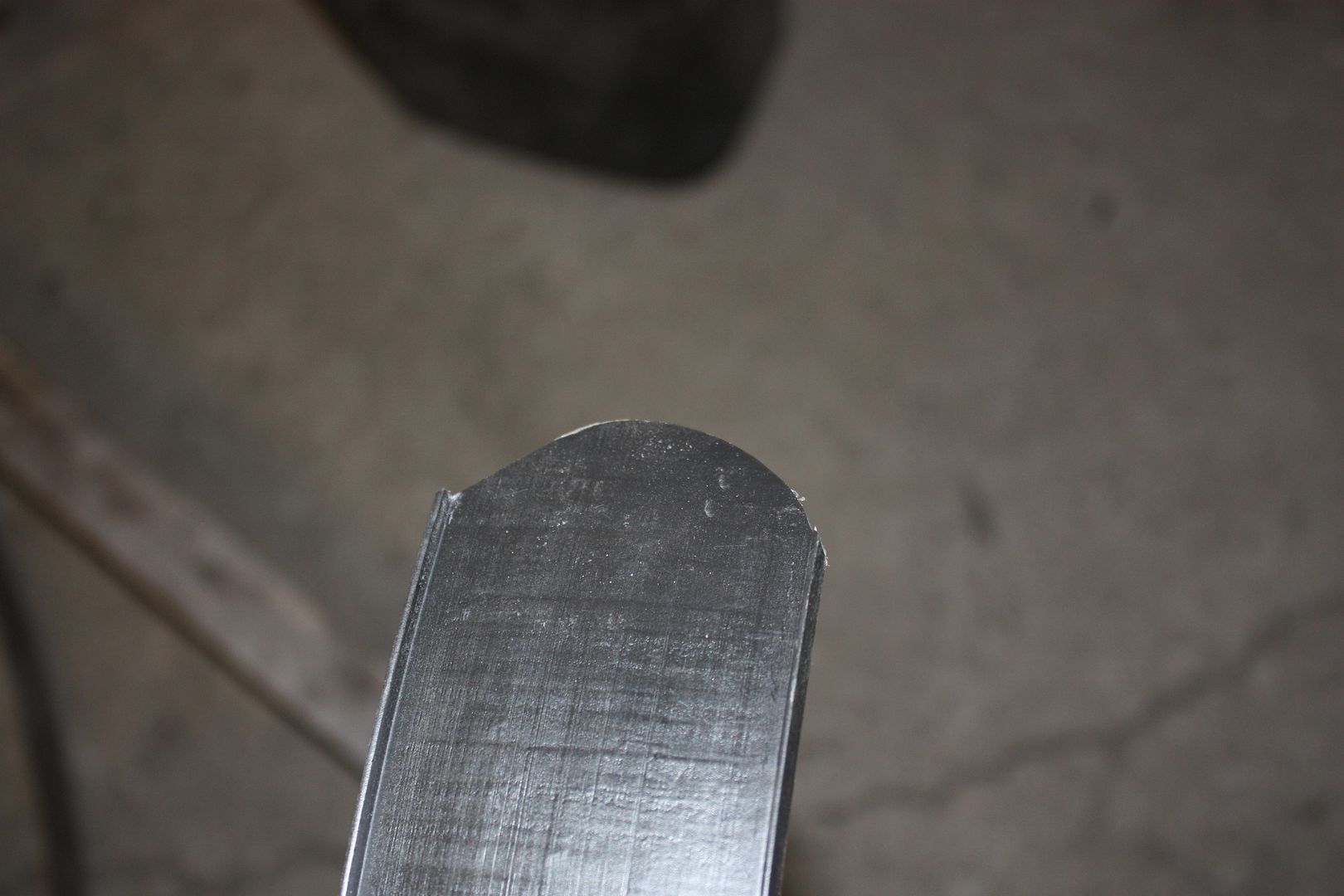 The center holes were marked, then punched out...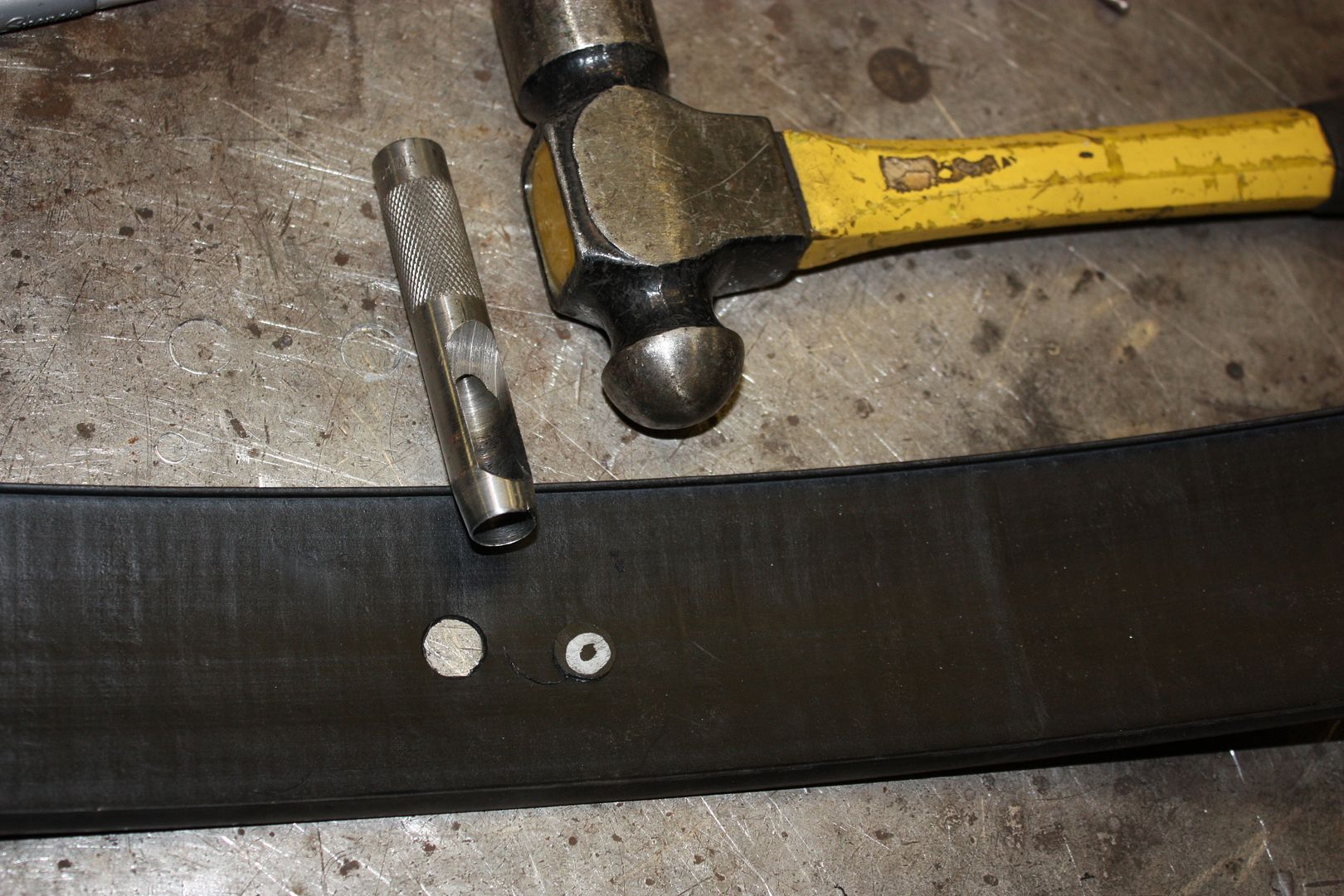 Making sure they fit...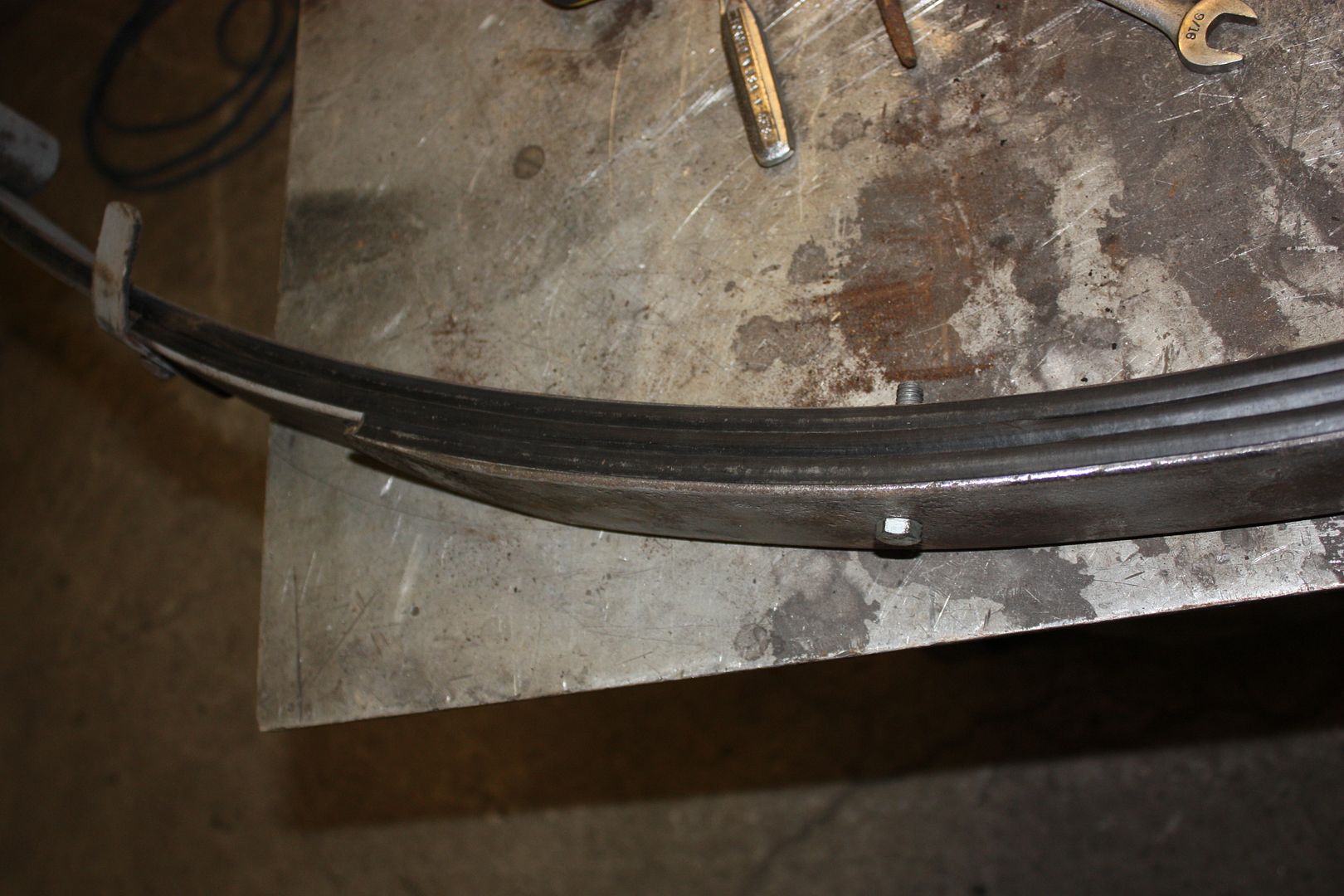 Put them aside, for now...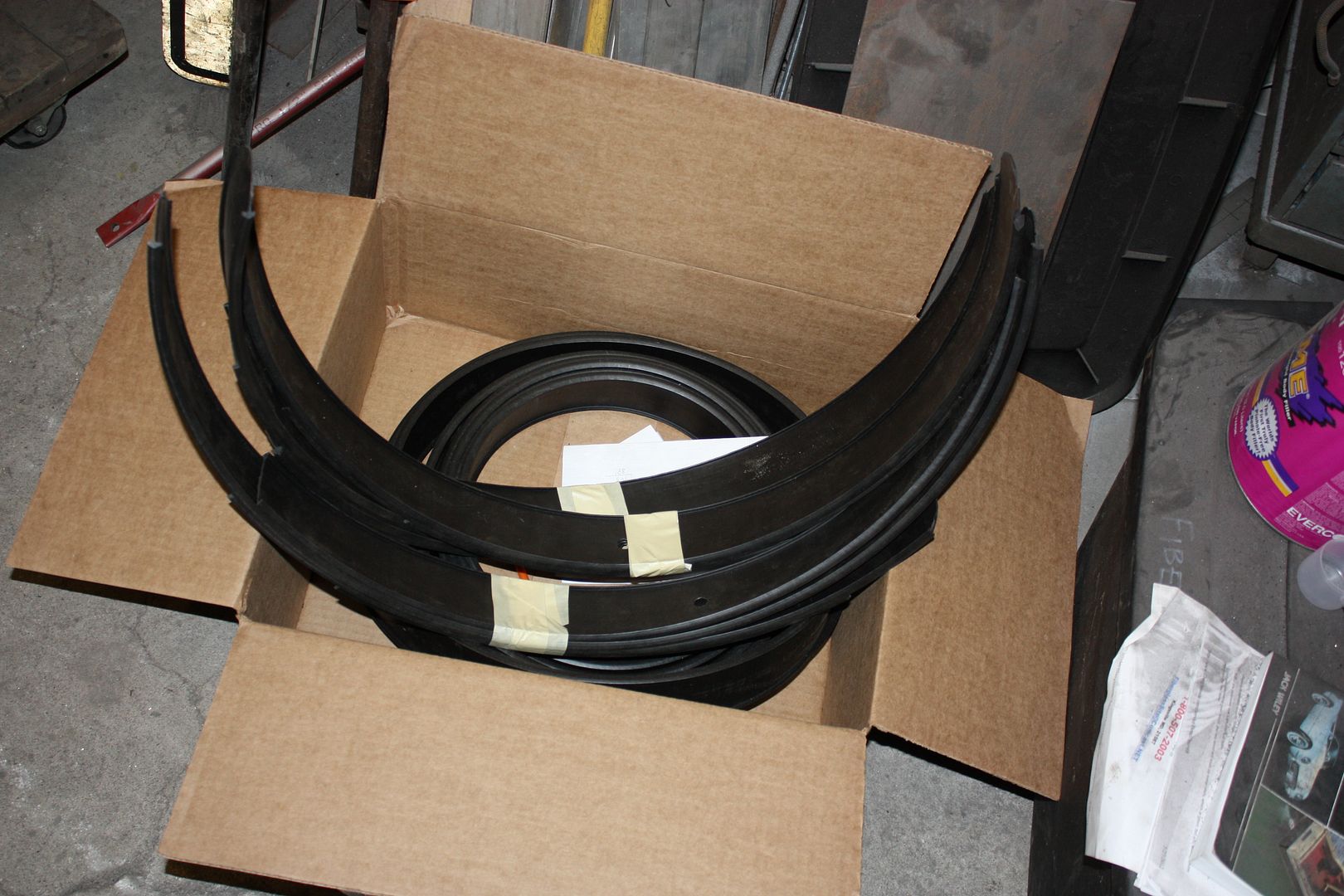 Ready to paint...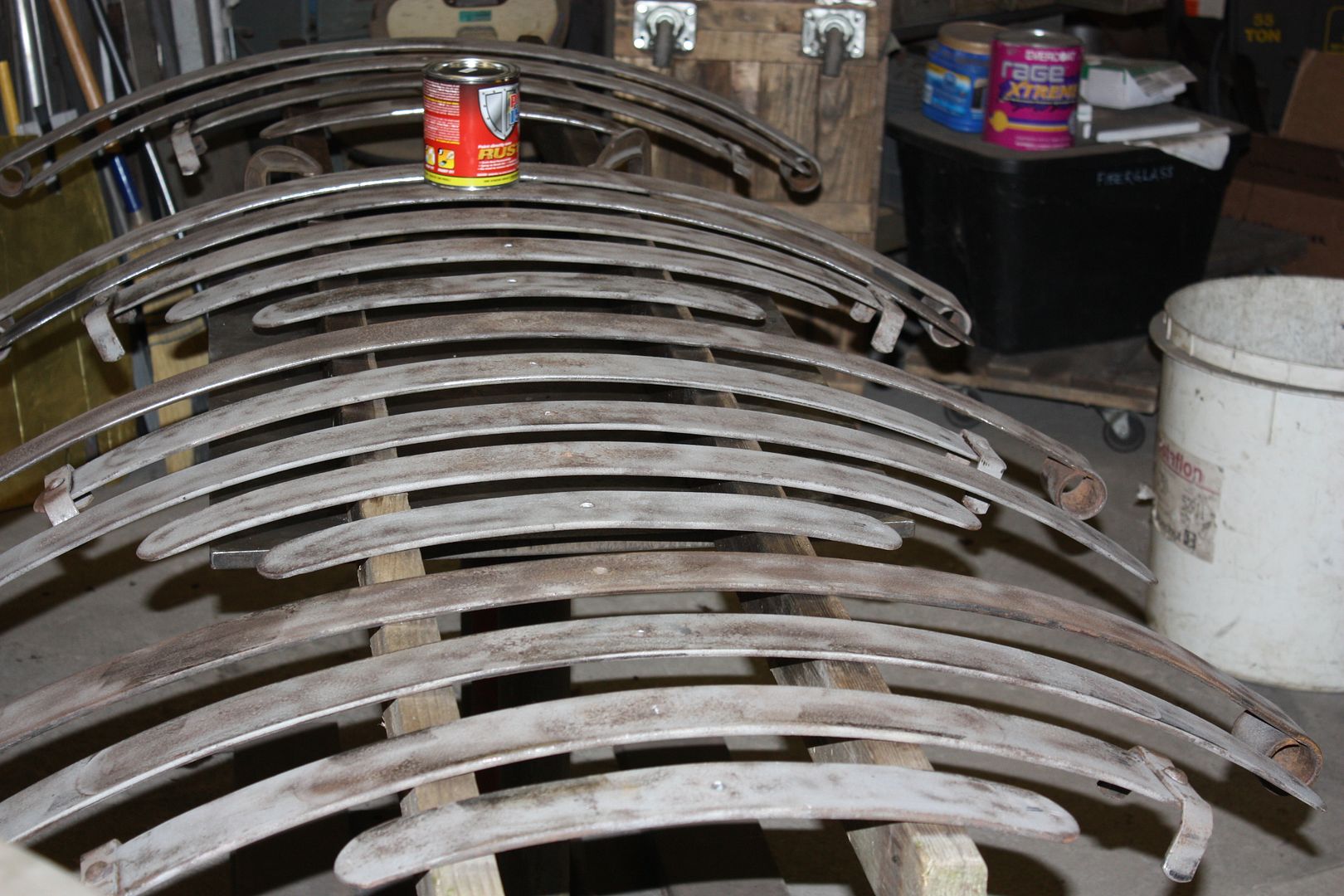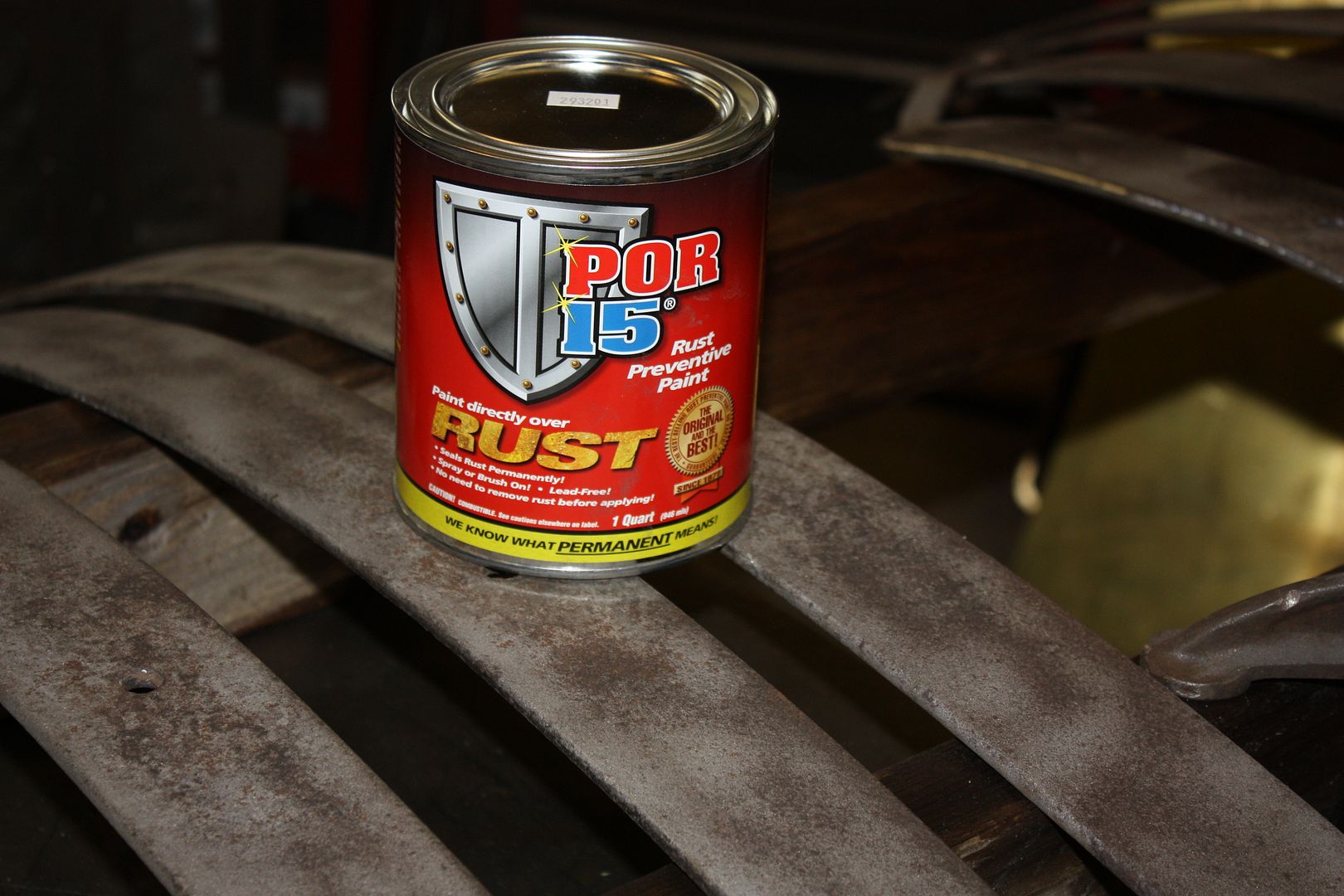 First coat...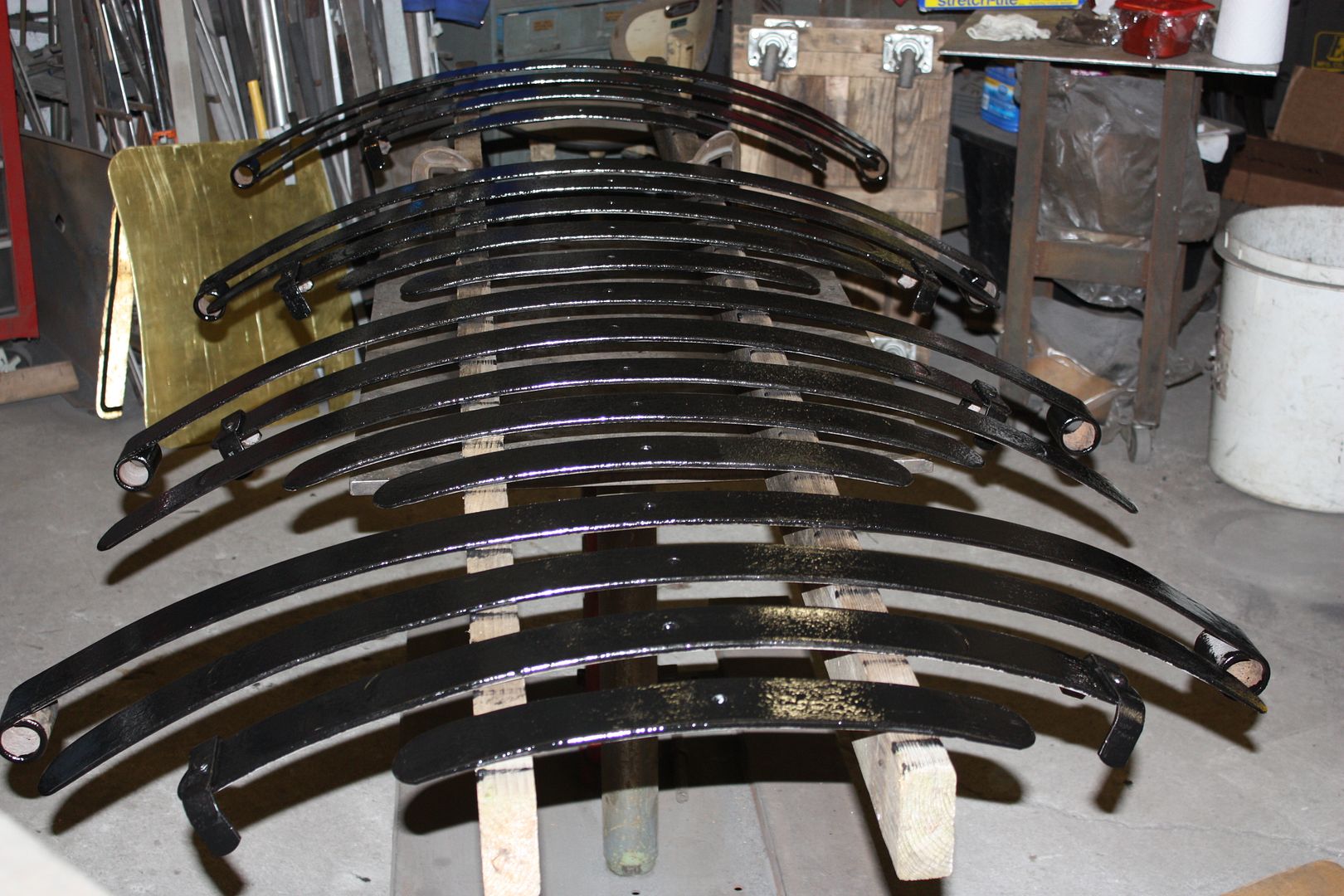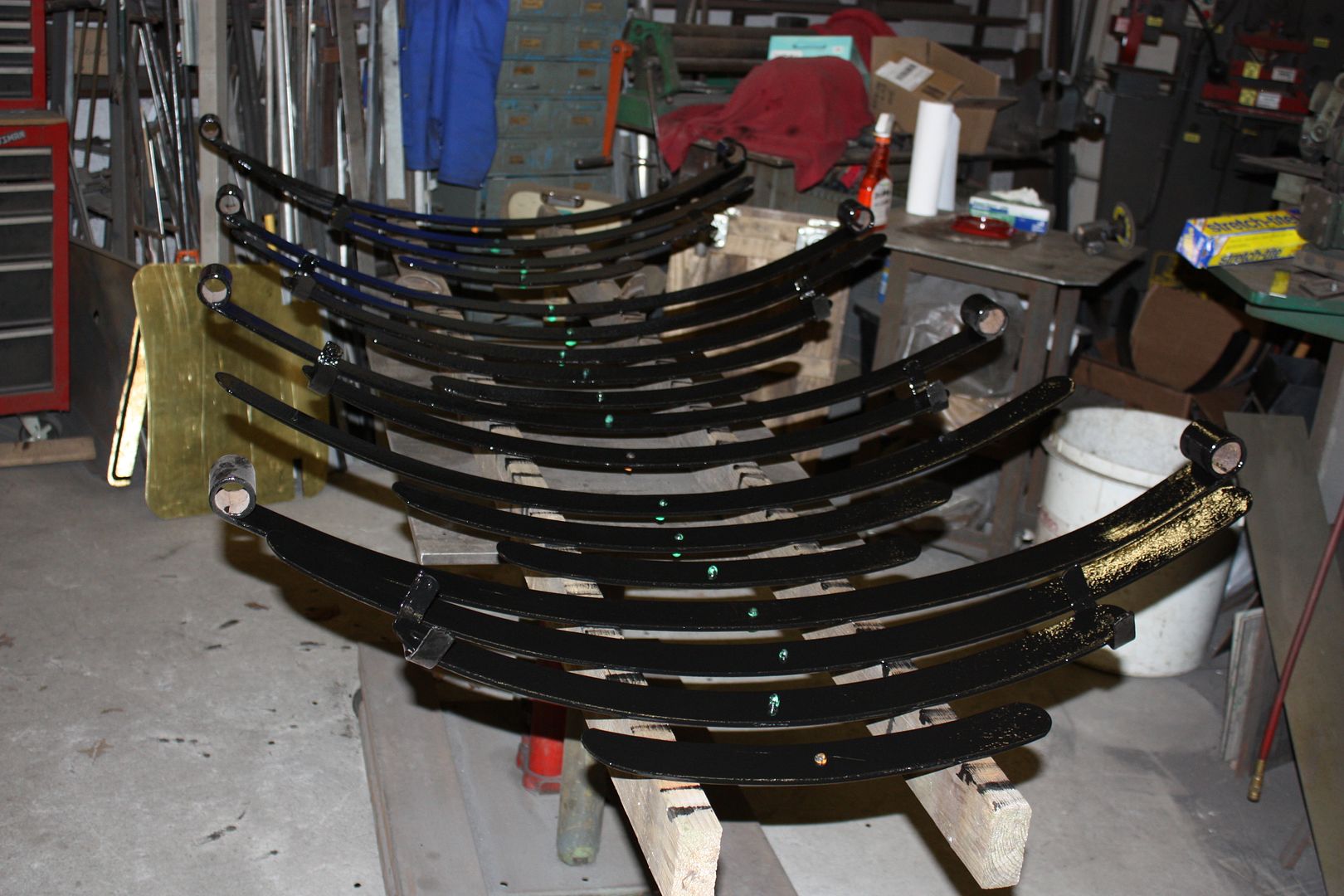 Then, applied a second coat.
They dried so glossy, that I temporarily bolted them together, and sprayed a coat of Krylon satin finish on the topside, the sides, and the bottom ends, just to dull them down, a little...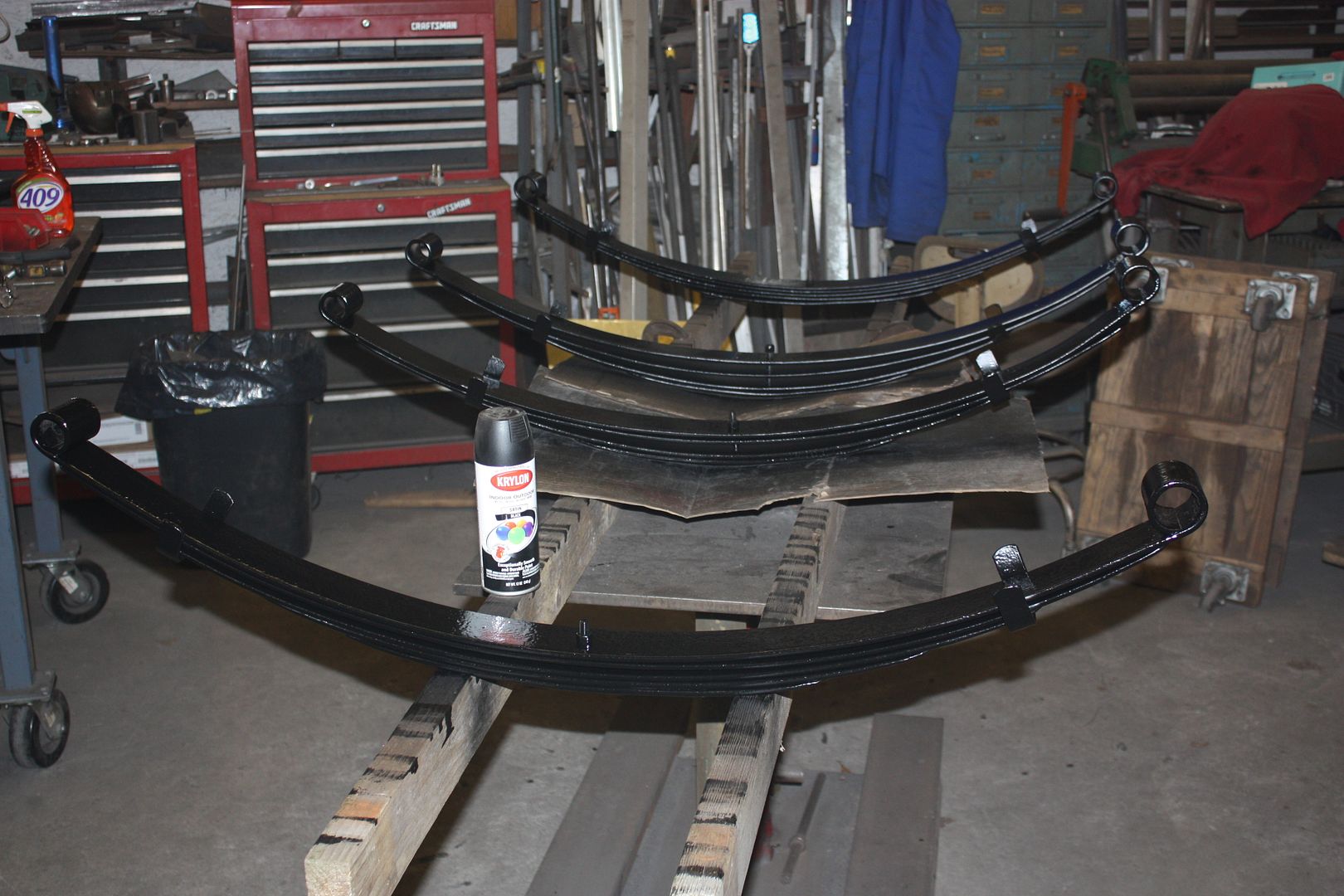 Final assembly...the liners and new spring pack bolts installed. At this point the alignment clips had to be bent back around the leafs. This was not a fun job. Good thing I have a hydraulic shop press.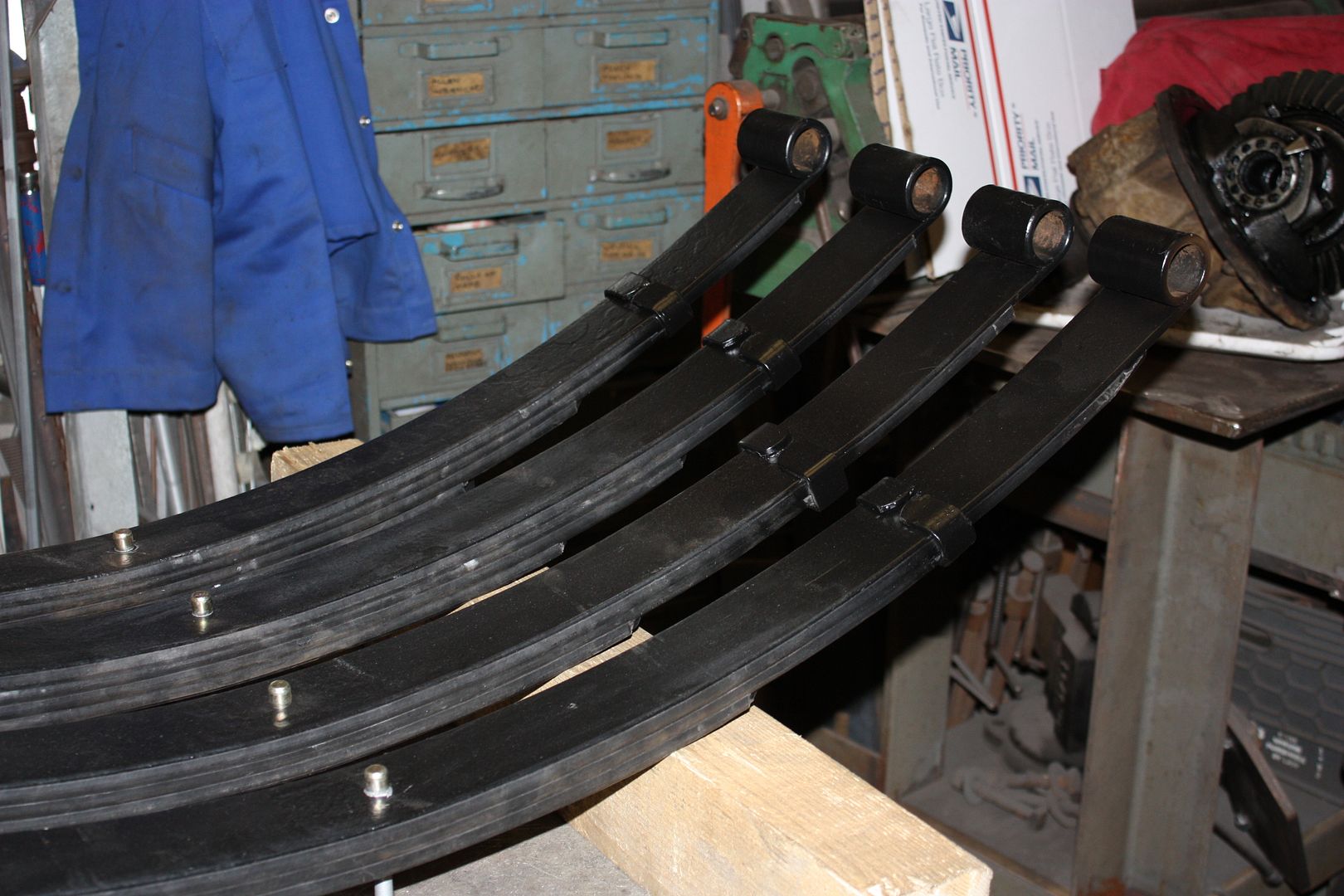 A closeup of the liners...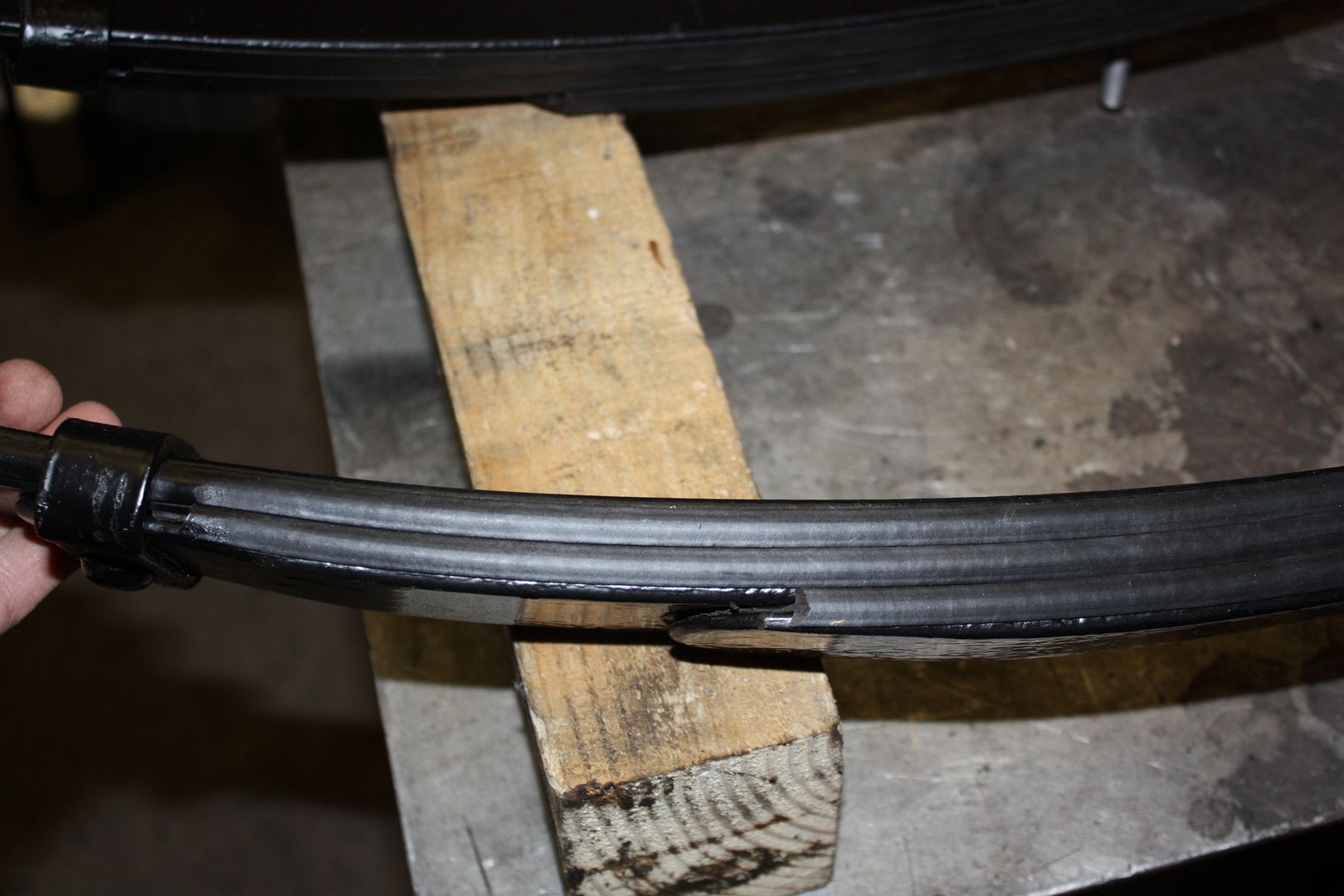 The bolts will be cut to their final length later on.
Here's where my question comes in...
I've read that if you buy an aftermarket lift kit, you don't have to move the front shackle brackets forward 1", because the kit allows for that.
I decided to use my current front shackle hanger brackets, so I bought RE conversion shackles. These shackles have a 5" center hole spacing. My current shackles have 4" center hole spacing. Because the new shackles are longer, will that allow me to install the leaf springs without moving the shackle hanger brackets forward?
Here are a few pics of all that stuff...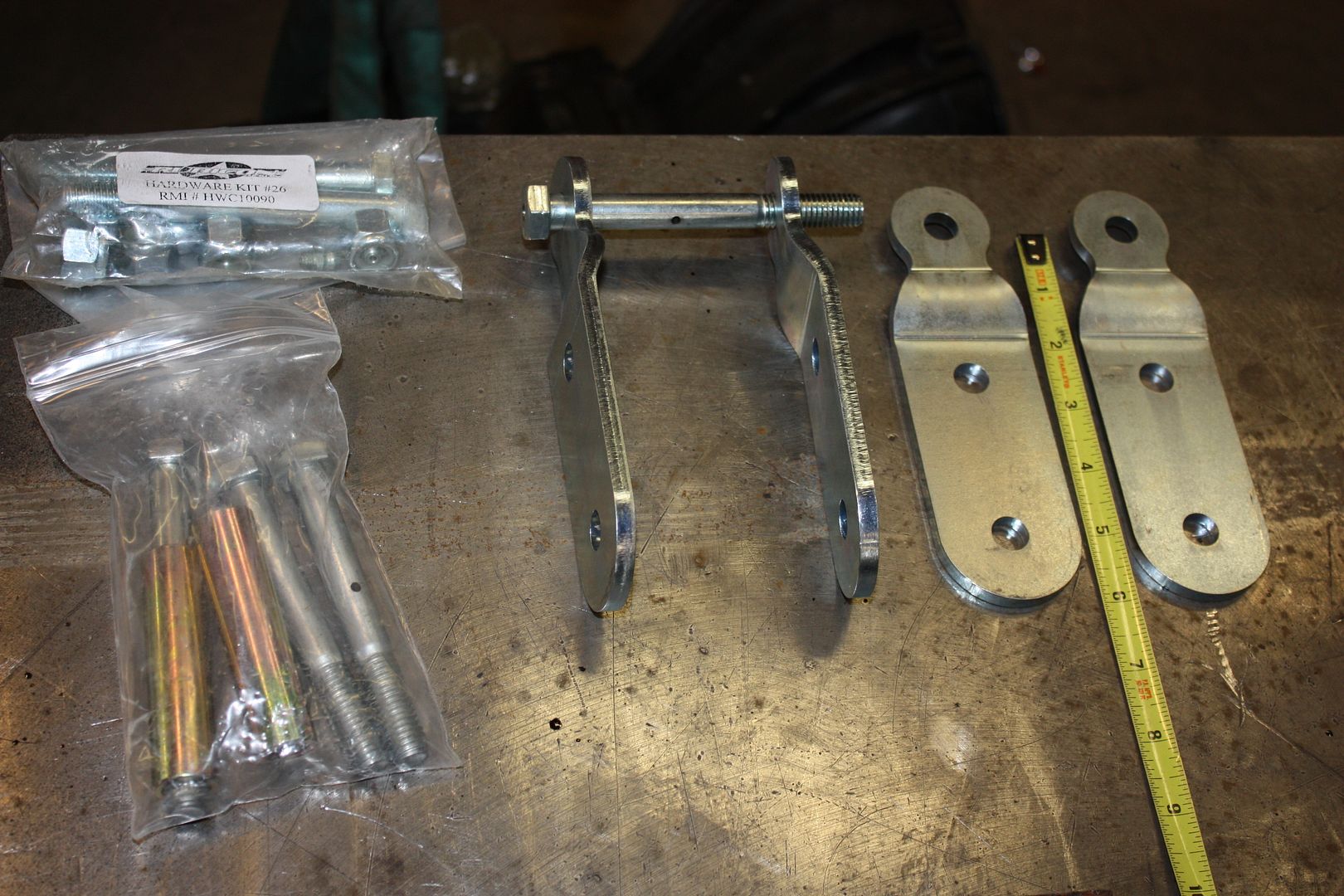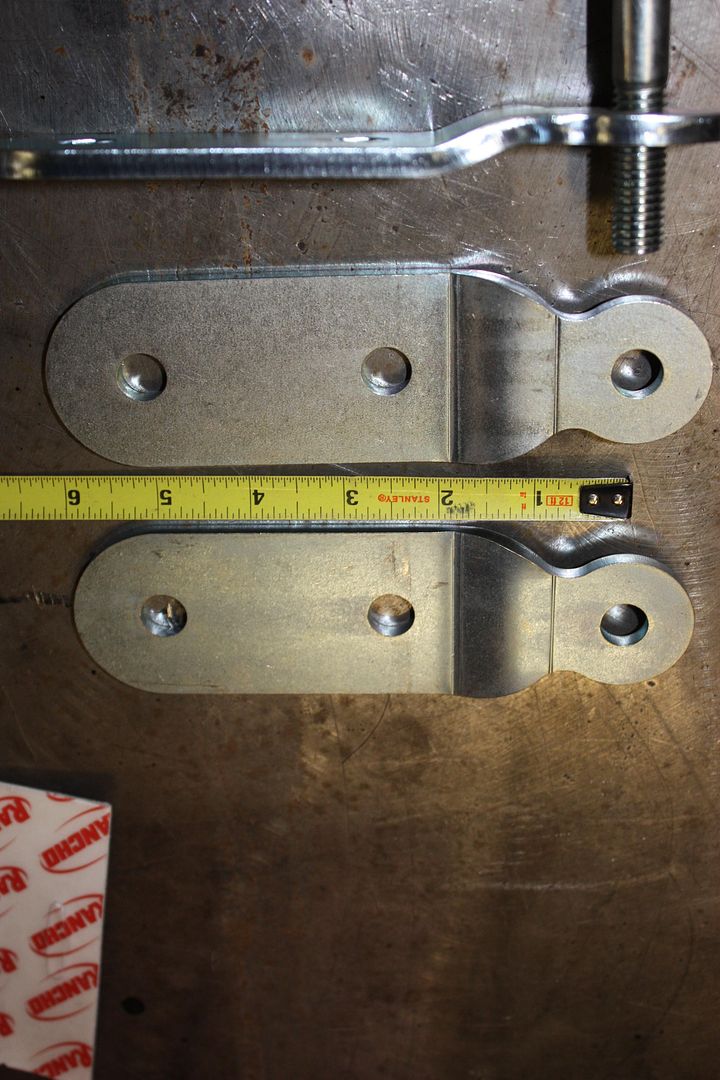 Rich
---
'79 CJ5, AMC 360, t-18/d20 twin stick, dana 30/amc20(Mosers), Edelbrock Performer intake, Holley 600, ps/pb, DUI HEI, 'glass tub/1pc. tilt nose, 33x12.50 BFG AT's.

There's a fine line between "hobby" and "mental illness".